Dust, dust, dust. It's as if no matter how often you clean your home, you're always riddled with tiny specks of dust.
We have some helpful tips that will help you get rid of dust
Top Dusting Tools For Your Home
As professional cleaners, we have an arsenal of tools that help us do our job better than most. Here is a list of cleaning tools that you can use to help cleaning become an easier chore to do.
Microfibre cloths – we have nothing but praise for microfibre cloths. They pick up dust much better than ordinary dust rags.
Microfibre mop heads – unlike an ordinary mop head, the microfibre material will absorb dirt and dust from the floor like a pro.
HEPA filter – many air purifiers and vacuum cleaners boast the inclusion of a HEPA filter in their products and for good reason too — the HEPA filter can not only filter our miniscule dust particles but also airborne viruses too.
7 Helpful Tips to Reduce Dust at Home
Clean everyday
The simplest way to really reduce dust in your home is to consistently clean it everyday.
Dust is mostly made out of dirt, but did you know that WE are dirt producers too? Our skin cells and hair are naturally sloughed daily. Aside from these, clothing fibres, bacteria, pollen and yes, even dead bugs make up dust.
Change your bed sheet weekly
Dust mites, tiny microscopic insects that feed on human skin cells shed by us, just love the humid environment of a warm and cozy bed. They also love to live in pillows and mattresses. While dust mites don't bite, they do cause red, itchy rashes.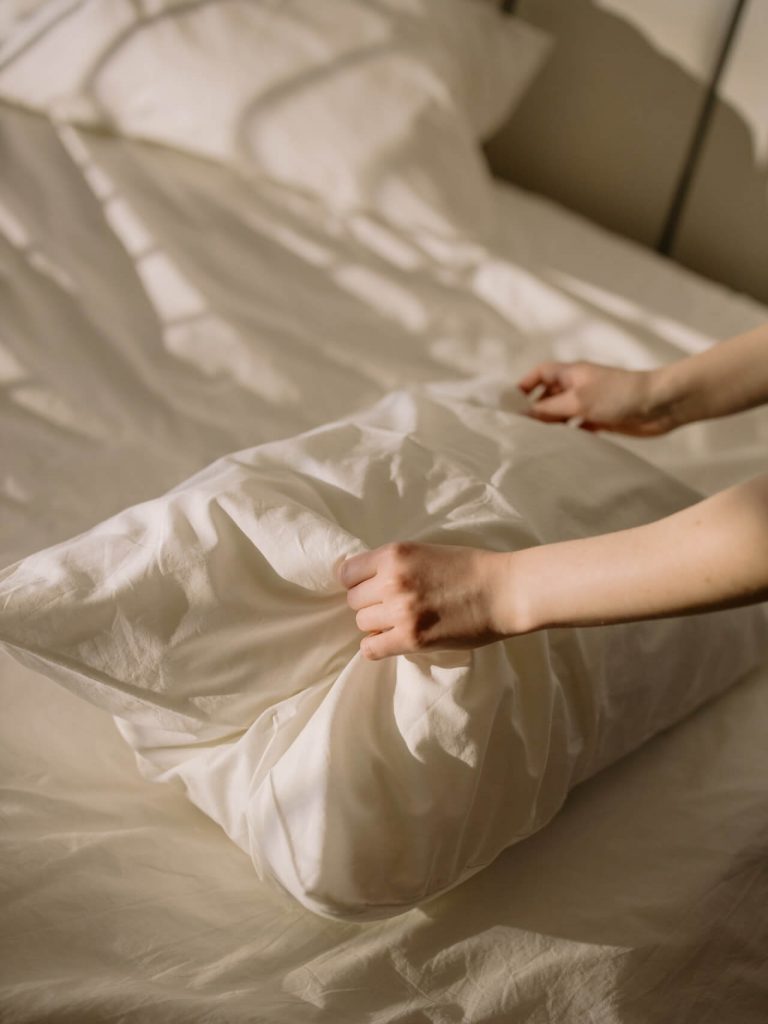 Leave shoes at the door
While it may seem foreign to leave our shoes by the door, in some countries it is considered disrespectful to enter a home without taking your shoes off first. While for others this may be customary for many, there is a practical reason why it is best to enter your home shoe-less. About 80% of the dust that enters your home comes from through the doorway and (you guessed it) it's from dirty shoes.
Have a designated area by your door that is dedicated solely for your shoes. Invest in a sturdy shoe rack or a fashionable bamboo basket where your family and visitors can leave their shoes before they enter. Place a sturdy, clean mat where people can dust their feet off first and make sure to vacuum it every two days or so. You'll notice a significant improvement in your home in no time!
Tidy up your closet
As we have mentioned before, dust comes from fabric as well. To keep dust to a minimum in your bedroom, do some purging. Remove clothing items that you don't use anymore and donate them to your local charity office. For seasonal outfits, keep them in plastic containers or garment bags so they won't shed.
Use a vacuum cleaner properly
Invest in a vacuum cleaner that has a HEPA filter that promises to pick up dust and even viruses as you clean. A HEPA filter is usually replaced in six months to a year, depending on how often you use the vacuum cleaner. It would also be wise to get a vacuum dedicated to upholstery and beddings. This is usually a handheld model. The main reason for buying one is that you can use this to vacuum your mattresses, cushions, couch, and such. Make sure to
vacuum high traffic areas every other day to really reduce the amount of dust. Every room should be vacuum cleaned every week.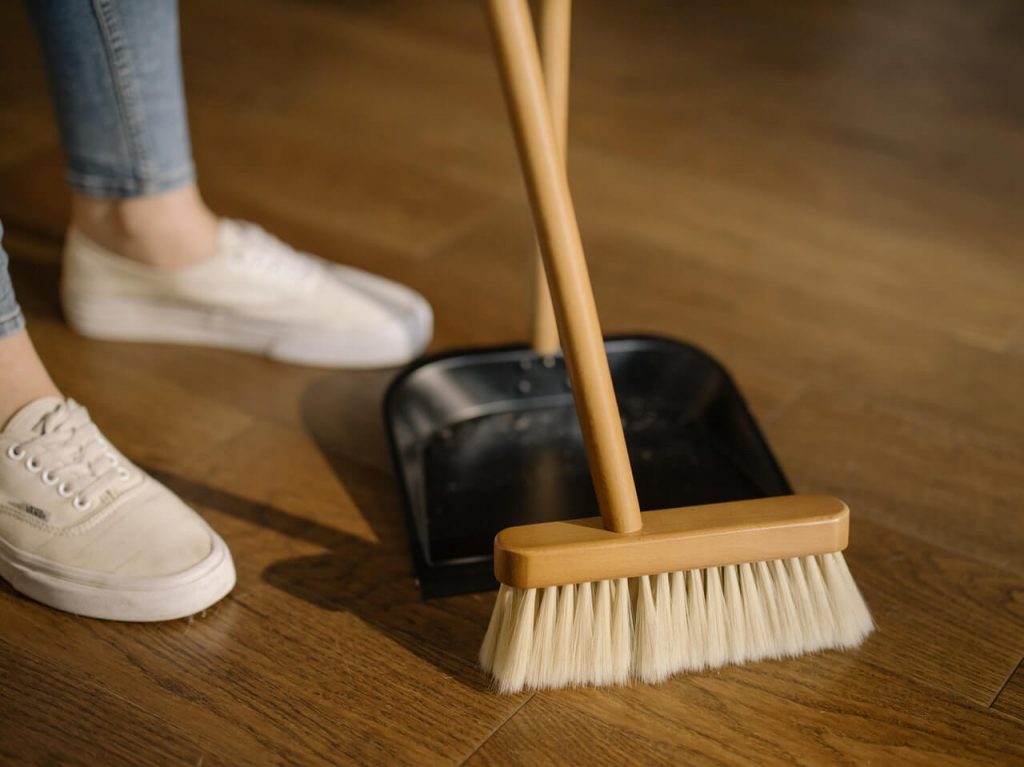 Using the right equipment
We've given our recommended cleaning tools, but do you know how to use them against dust?
Microfibre cloths work best when they are damp (not wet). It picks up dirt much better. After cleaning, simply soak the used cloth in a soapy solution and then hang them to dry afterwards.
Vacuum cleaners can be used to remove dust from curtains, baseboards, and blinds too! Just use the soft-bristled dusting attachment and dust away!
Here's a trick that involves the dryer: use a dryer sheet to remove dust from hard surfaces such as rubberwood (which can be a dust magnet for some particular reason). This trick works because the anti-static coating from the dryer sheet seems to keep dust at bay.
The Bottom Line
When cleaning starts becoming a burden, and you can't seem to control dust at home, book a cleaner today. Our professionally trained cleaners are available for next day cleaning.
---