Who doesn't want to come to a clean home after a long day at work? But the reality is, we often don't have the energy to do any cleaning during the weekdays when we come home after work.
It is the same for families with young children. Cleaning is a never-ending chore when you have kids that constantly need your attention and who keep on leaving a mess everywhere in the house. At the end of the day, after you've settled them down to sleep, all you would want to do is just to lay down on your own bed and take a rest.
Can you do that?
There are people who definitely can. No, they are not the elites and the super-rich who have stay-in helpers. They are working professionals, business mums, and full-time homemaker who have a lot to do every day.
They hire professional cleaners to take care of the cleaning tasks. That makes a lot of difference. They can free themselves from the stress of keeping the house squeaky clean and focus on other things that must be more important, i.e. their family, their business or their profession.
Hiring professional cleaners not only ensures that your cleaning tasks are done for you but also guarantees that your house is properly and professionally cleaned. They have the necessary skills and expertise to do a thorough cleaning of your house, including proper handling of your appliances and furniture.
Still having second thoughts if it is worth every penny to hire professional cleaners? Let us go a little bit more into detail about the reasons why you should hire a professional cleaner.
1. Professional cleaners are trained to do get the job done thoroughly
Continuous training and experience enable professional cleaners to enhance their knowledge and skills on cleaning houses, and even workspaces, on varying sizes.
Yes, you can vacuum the floors, wipe the dust off surfaces, or remove the cobwebs from the ceiling. But a professional cleaner knows the proper techniques to remove the stubborn stains on your carpet and the dust buildup on the areas that are hard to reach.
You need far more experience to take care of the toughest spots in your house, and a professional cleaner can provide that for you.
2. With professional cleaners, cleaning your house is done regularly
Let's face it—cleaning is a task that you have to do repeatedly. And if you don't have the luxury of time to do the cleaning that takes hours to finish (only to repeat it the next day or weekend), then it all makes sense to hire a professional to do it for you.
With professional cleaners, your home becomes clean regularly. You can hire cleaners and have them come on a weekly, fortnightly or monthly basis—or whatever works for you based on your needs. That way, you eliminate the stress of having to worry about how you would go around cleaning your house when you have a lot on your plate because of work or taking care of your family or your business.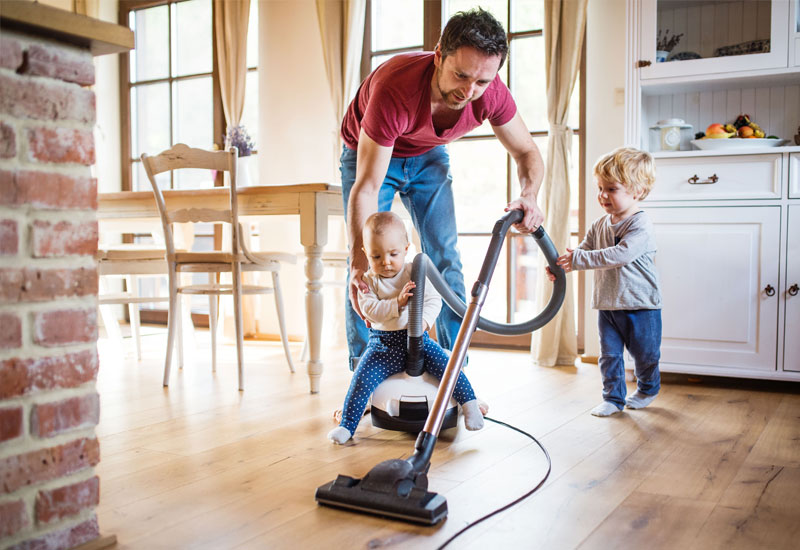 3. Professionally cleaned house is a healthy place to live in
More than becoming pleasing to the eye, a clean home helps keep your family from sicknesses. A dirty home or poorly cleaned dwelling can easily become a haven for bacteria, mold, viruses and dirt, which can pose health risks to whoever resides there.
By hiring professional cleaners, you can rest assured that your house is kept clean so it keeps allergens and dirt away. Aside from removing the dirt, professional cleaners sanitize specific areas of your house such as the toilet to stop bacteria and viruses from spreading and to keep your house fresh.
This is especially important if you have kids at home. With a clean home, you can protect their health and ensure that they have a safe environment.
4. You lessen your stress
An unorganized and dirty home is hardly a living space. It can surely stress you out just thinking about how much cleaning you have to do with the little time you have, if any. Clutter can be stressful—that pile of laundry, that sink full of dishes, dust on every surface. When there's so much clutter, you don't even know where to begin cleaning, and that's another source of stress.
When you allow professionals to handle this task for you, you don't have to worry about how you can possibly do it with other things on your hands. You free some of your time, which you can use to rest and relax, and get relief from the clutter.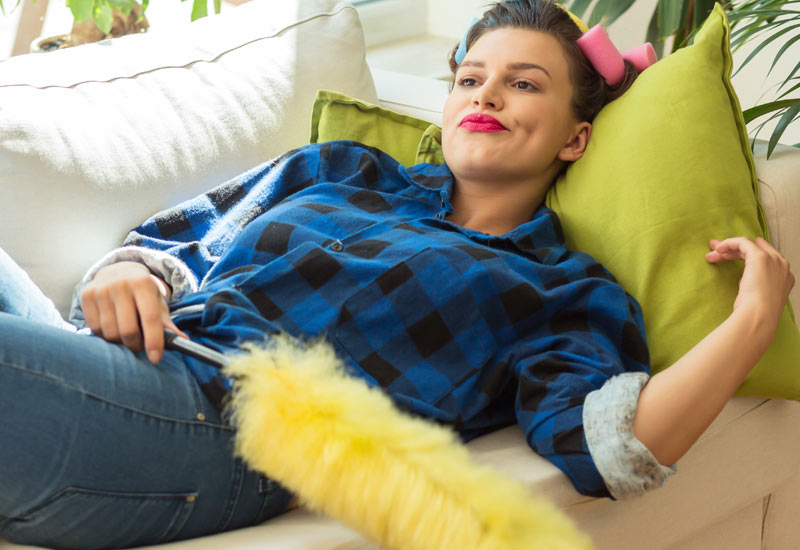 5. You get to enjoy more of your time
Time savings is one of the biggest benefits you can enjoy when you hire professional cleaners, especially if you are busy with your work, your business or your family. Because you don't have to worry about the cleaning tasks, you can enjoy your time on weekends to just relax after a long week. You don't have to wake up early on Saturdays and spend the whole morning scrubbing the toilet and floors.
Outsourcing the cleaning tasks to professionals allows you to get back control of your time. You can spend more quality time with your family and even schedule an out-of-time trip with them.
Maybe you have a hobby that you had to let go because you simply don't have the luxury of time. Maybe you have a passion that you have been dying to do, but vacuuming the carpet had to come first.
With more time in your hands, you can pursue something that you love that has been moved to the bottom of your to-do list. You can start that business you have always wanted to try, or take that online course you have been interested in for months.
Pristine Home can do the house cleaning work for you with our team of experienced and professional cleaners. You can do more enticing and productive activities for yourself and leave the cleaning to the experts.
---