Some habits are harder to break than others and when it comes to tidying up, we may inadvertently be the cause of the mess in the first place!
There are common bad cleaning habits that a lot of people are guilty of (don't worry, you're not alone!) and we've listed them down below to help you get rid of them — pronto!
Bad Habits to Break
Not replacing your kitchen sponge
When was the last time you bought new sponges for the kitchen sink? Was it last month? 6 months ago?
People commonly think that because sponges are constantly being used with soap, they get cleaned in the process. This is a misconception that can actually do more harm than good — sponges are notorious for being breeding ground for harmful bacteria. The constant moisture is the perfect environment for germs to multiply. Make sure to replace your kitchen sponge every 3 weeks or so.
Leaving the laundry in the washing machine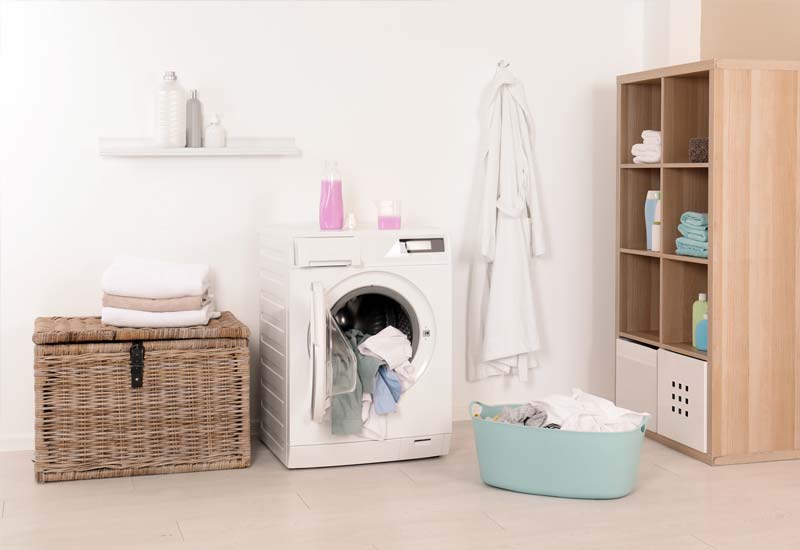 Doing laundry is probably one of the least favourite chores to do at home, and we reckon you might leave your clothes in the washing machine a little longer than you'd care to admit.
Leaving them in for a prolonged period can turn nasty — clothes will develop an offensive odour and you'll be forced to redo your laundry again. It has something to do with moisture (yes, same as sponges!) and when damp clothing is left to dry inside an enclosed space, you'd have no choice but to run the washer again.
Clutter on table tops
Most households have a "anything and everything" space – mostly a tabletop that houses knick knacks, grocery bags, school stuff – you name it, it's there! It's easy to simply dump everything in one convenient area but it adds up to the overall look of your home.
Designate parts of your home for certain things and you'll see that putting them in the proper place will help make your house look spick and span in no time. The adage "a place for everything and everything in its place" holds true for homeowners who wish to live in a neat and tidy living space.
Using dirty cleaning tools
You may be cleaning, but do you clean your cleaning tools? Just like the kitchen sponge, cleaning tools are not self-cleaning; they need to be well-maintained for it to perform properly and should eventually be replaced.
Cross-contamination is a common cleaning error. Would you use your bathroom cleaning brush on your dining area? High traffic areas like the bathroom houses a different set of bacteria which can be potentially harmful to us if we aren't careful of how we clean. With the risk of contracting  COVID-19 becoming a possibility, always sanitise and clean your tools after every use. Have a separate set for the kitchen and the bathroom and make sure to replace them every now and then.
Forgetting to clean the fridge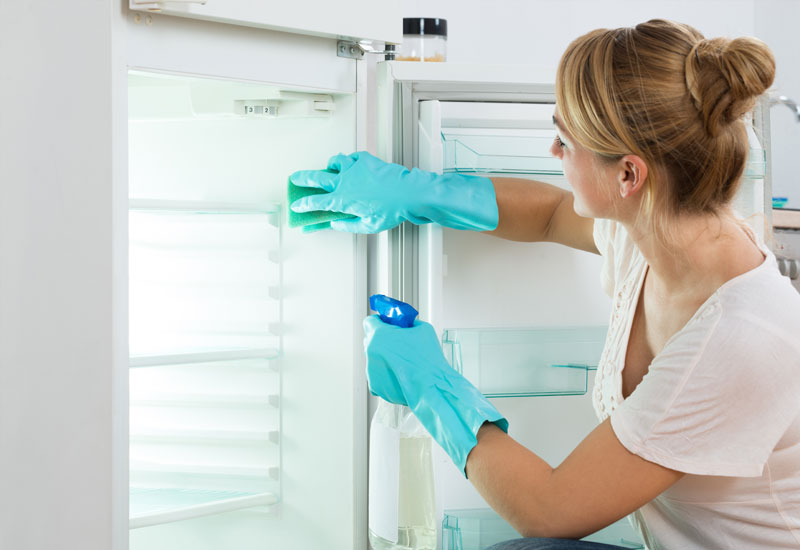 If you think that the cool temperature of the fridge can retard the growth of germs, you're in for a surprise: food can still spoil and continue to harbor bacteria despite being in a cold, dry environment.
Leaving uneaten left-overs, overripe fruits and vegetables and opened packets of food in the fridge is a health hazard. Take the time to declutter and remove everything that is well past their due date. Once a month wipe down the interior of the fridge with a simple solution of water and white vinegar.
Hoarding
We know your idea of hoarding is keeping anything and everything to the point of being overrun by it but everyone has some sort of mild hoarding tendencies whether we realise it or not. Take a look at your cabinets, drawers, and shelves — how many items can you pick out and say with confidence that you use it all the time? We're sure that you have a collection now of things that you haven't touched in months, or even years!
The same goes for appliances. We keep them thinking we might need them one day, only to end up gathering dust in the garage or storage closet. Trying to declutter and get rid of unwanted items can be a hard thing to do (as much as kicking the hoarding habit) but we know that there's no better time to do it than now.
Using outdoor shoes indoors
If you watch anime, then you're aware that in Japanese culture they always leave their shoes by the entrance. They never enter the home with their outside shoes on.
The Japanese may be onto something and thankfully, other cultures have learnt to adapt this hygienic habit too. It is actually quite wise to have a separate pair of shoes or slip-ons for when you're at home as this will help keep the floor clean. Outside shoes may leave soil and other debris on the floor and rug which can be an eyesore and a hassle to clean up!
Letting carpet stains settle
The fibres of carpet are absorbent and can be a nuisance to clean when you aren't dealing with the stain as soon as possible. Grab some paper towels and let it soak in the liquid – never press it down or you may be making the stain harder to remove. Once you're sure of getting most of the stain out, do some DIY cleaning (link).
Not making your bed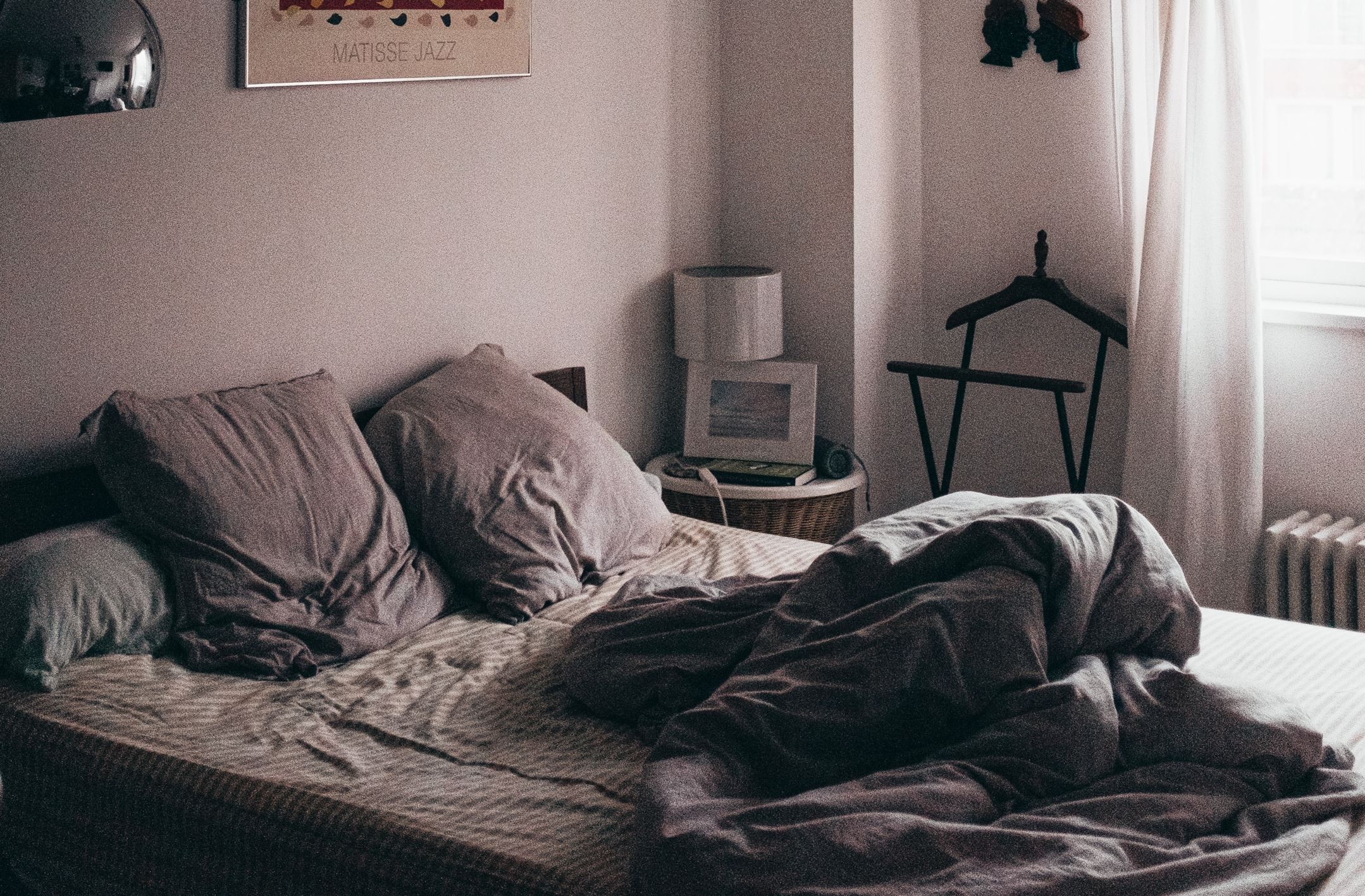 Rolling out of bed and grabbing a cup of coffee is a tempting way to start your day, but making your bed first thing in the morning can help kickstart a more productive lifestyle . It has been noted in some studies that bed makers have better sleep quality at night, take less naps, and have an overall better mood. We're guessing it's the fact that you were able to tick off one thing from your to-do list and its effect on your mindset.
Using your oven as storage
Your oven is an appliance and should not be used as storage space. If you have over bought food items from the supermarket, make space in the kitchen cabinet or counter. If you keep unused dishware in the oven, maybe that's a sign that you may have too many plates and pans and it's time to declutter.
Regular cleaning is not a habit
The number one cause of a messy home is the lack of consistency when it comes to cleaning. Sudden spurts of overcleaning just won't cut it — it needs to be done continuously and consistently for it to become ingrained into your lifestyle and daily living.
We know that you can be busy with other things; your career, raising the kids, or personal relationships may be your priority now and that's fine. We at Pristine Home fully understand how life can be full of responsibilities and obligations. Contact us for a weekly or fortnightly cleaning service you can trust. Our team of trustworthy professional home cleaners make it a point to tidy up your home to the best of their abilities. Get $20 off of your first booking with us and schedule a cleaner to come over in 24 hours.
---