Carpets have a way of adding luxury and comfort to your home. It adds warmth and dimension to any room especially when you go for one that is aesthetically pleasing to the eye. However, most people have little knowledge of how to properly clean and maintain their carpets. Carpets can be quite pricey and are an investment in itself. Learn more about how you can keep your carpets in tiptop shape with these tips.
The Basics
All carpets come with a care card that explains the best way to clean your carpet. These instructions are to be followed to a T to be able to maintain the integrity of your investment. It will prolong its life and performance so you can enjoy it for a long period of time with your family and friends.
Most carpet companies have a warranty that requires a professional clean every 12 to 18 months or so. Make sure to read it thoroughly before attempting to use any product that may potentially destroy the fibres of your carpet.
Carpet Cleaning & Maintenance Tips
Shaving cream to spot clean: Spot cleaning means only focusing on a certain area of the carpet. There might be a stain that you want to remove and one of the easiest ways to get rid of it can be by grabbing a can of shaving cream! The foam can effectively remove most stains, including grease. Spray foam on the stain and let it sit for at least half an hour to work its magic. Grab a clean cloth and blot it clean. Before starting, test the shaving cream on your carpet first to see if it won't affect the colour and bleed.
The power of baking soda: Baking soda can help make your carpet smell fresh again. Liberally sprinkle baking soda on your carpet and let it sit for 10 minutes. A box of baking soda can usually cover 3 metre x 3 metre area. After the 10 minutes is up, vacuum as you would normally. The baking soda can absorb dirt particles and offensive odours effectively.
No shoes allowed: Make it a habit and a house rule that no shoes are allowed in a carpeted room. Shoes bring in dirt, dust, and bacteria into your home and the fibres of the carpet can easily catch whatever debris your shoes carry.
Keep food and drinks in the kitchen or dining room: To prevent any food and drink stains from ruining your carpet, avoid drinking and eating in the carpeted room. This might be difficult to do if your entertainment or living room is carpeted, but you can put some preventative measures in place if this is the case, such as keeping a rubbish bin nearby, where they can be conveniently located for easy trash disposal and have a clean cloth nearby to blot the carpet as soon as a stain appears.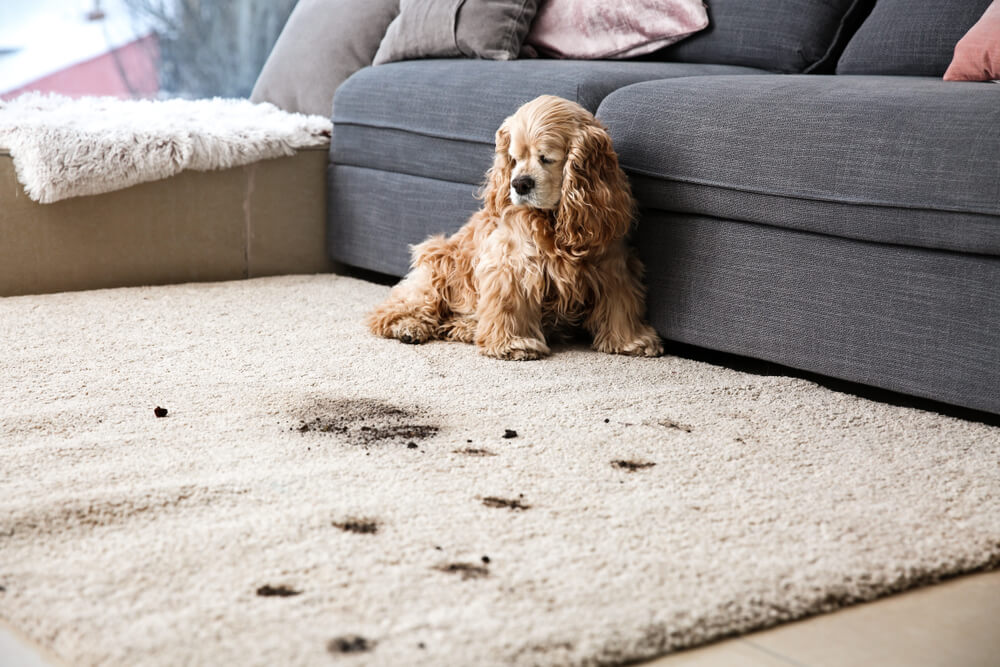 Area rugs protect your carpet: Good news — layering is in, and investing in area rugs will act as an added layer of protection for your carpet. Better to have the rug stained than your carpet as they are easier to clean. Design-wise, you can mix and match area rugs according to your style and mood, making your carpeted room an attraction in itself.
Maintain high traffic areas: Area rugs also help maintain the carpet quality in high traffic areas such as the hallway and entryway. Aside from protecting your carpet from stains and other debris, area rugs reduce wear and tear.
Pet odours: Just like food and drinks, try to avoid your pet from entering your carpeted room. Mishaps are bound to happen even when your pet is potty-trained. For pet odours that cling to the carpet, a solution of water and peppermint extracts works. Mix 500 ml of water and about 10 drops of peppermint extract in a spray bottle. Spray the affected area with the solution and let it dry.
Pet hair: It's no secret that cats and dogs shed regularly. Pet hair can't be seen by the naked eye. Regularly vacuuming your carpet can prevent fur from causing any allergic reactions. Do you have a window squeegee on hand? This is a helpful tool in scraping off pet hair especially on hard to reach and smaller areas.
Spot Cleaning Your Carpet
Spot cleaning sounds like an easy enough task but what makes it a chore is the type of the stain that needs to be removed. Carpet stains can be tricky and if you're not careful about the products you use, you might end up ruining your carpet.
A few tried and tested items that you can use for the meantime are baking soda, white vinegar, a damp towel, and laundry detergent. These common household items are enough to help get rid of a stain until you can find the appropriate solution to effectively remove it. Whether it is homemade or store-bought, make sure to read instructions carefully and to test it on an inconspicuous part first.
How Often Should I Clean My Carpet?
To keep your carpet looking fresh and new, keeping a consistent cleaning schedule will be helpful but having it deep cleaned by professionals (link) every 12-18 months is the best way to maintain its integrity and prolong its life.
Vacuuming is your only way of cleaning the carpet by yourself. It sucks up dirt, dust, and other debris. Doing this once a week will help your carpet last longer. If you wait too long, particles can settle in the fibres, rendering vacuuming almost useless. No matter how often you vacuum though, you will still need to have your carpet professionally cleaned. Vacuuming just lengthens the time in between each professional cleaning.
Carpets also act as a filter in your room and this can be beneficial to those who suffer from allergies. It catches particles and dust in the air but if left alone for a long period of time, it accumulates. Whenever someone walks on the carpet, the particles become airborne again and could trigger an allergic reaction. A deep cleaning will be able to remove those pesky particles properly, as long as it is done consistently and frequently.
Contact Pristine Home
To preserve the quality of your carpet, a regular cleaning schedule will be able to remove most debris. Spots and stains should be treated with care and as soon as they are spotted. Above all, you want to have your carpets deep cleaned every year or so. Pristine Home guarantees a more thorough carpet cleaning that will leave it looking its best. Contact us for our home cleaning services that you can easily book online here. Enjoy $20 off your first appointment.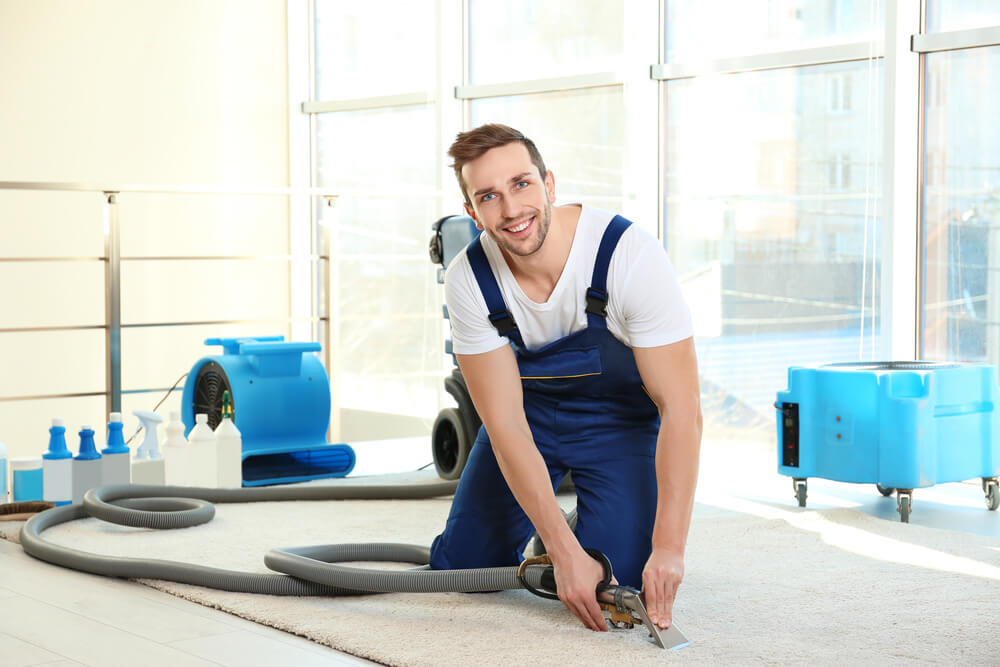 ---