If you think that cleaning your home will make you live a longer, happier life then you're right.
Studies have shown that regularly cleaning chores can positively affect your mood and outlook in life.
As much as we applaud you for attempting to keep your humble abode nice and clean, you might actually be committing some cleaning mistakes that could have a negative (and possibly dangerous) impact on you and your family's health.
We've listed down common cleaning errors that we hope you'll stop doing, pronto.
Mixing Bleach with Almost Anything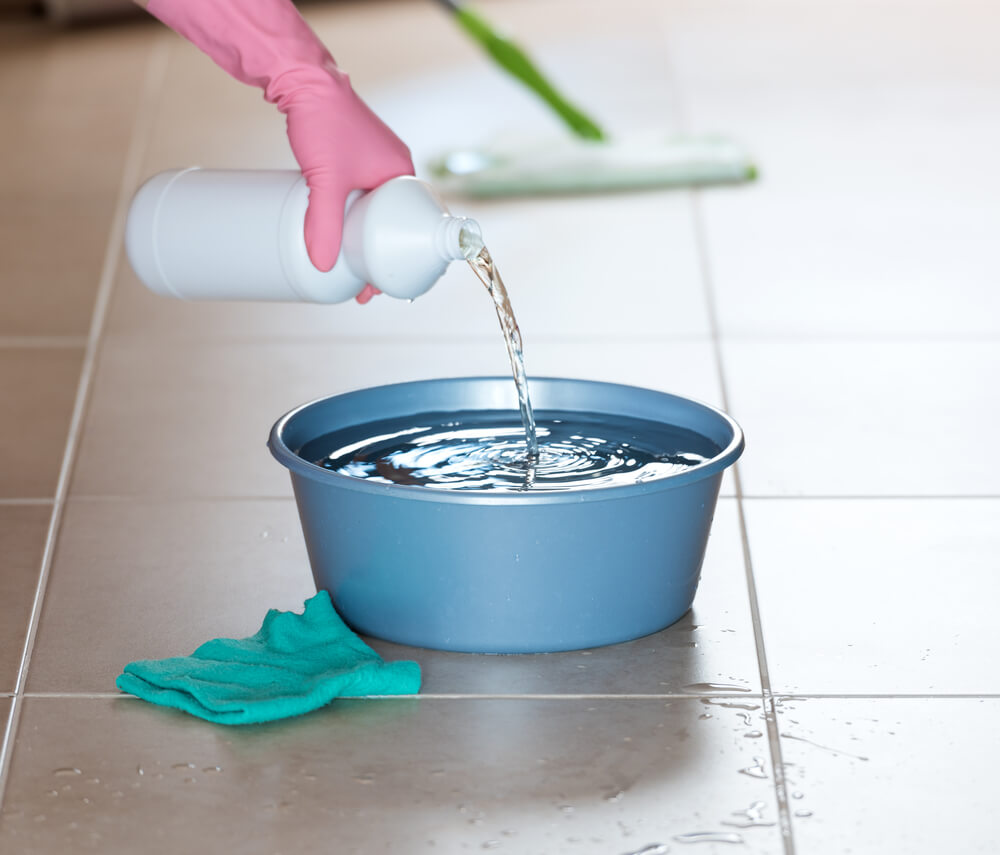 Sodium hypochlorite, otherwise known by its household name bleach, is a chemical in liquid form that's used mainly to clean and remove stains. When it is mixed with other cleaning agents like ammonia, however, it produces toxic fumes that when inhaled, can cause wheezing and coughing. In more concentrated amounts, it can actually cause irreversible lung damage.
Bleach mixed with an acidic-based cleaner (like vinegar and toilet bowl cleaners, for example), is just as dangerous.
Bleach has been known to kill bacteria and remove tough stains from almost any surface so it's easy to see why people are tempted to use bleach so casually. Another by-product of an ill- mixed bleach concoction is chlorine — it can sting the eyes and nose, cause dizziness and wheezing, and is fatal in larger amounts.
Using the Same Cloth or Sponge Over and Over Again
A wet piece of cloth might be able to pick up loose dirt and dust more effectively than a feather duster, but you are inadvertently spreading germs whenever you use the same cloth (or sponge for that matter) from one part of the house to the other.
Moist cloths and sponges are breeding grounds for bacteria and mildew. Imagine using a wet cloth in the bathroom and using the same rag on your kitchen counter.
Does the thought bring chills down your spine?
Despite using cleaning solutions on the surfaces, it doesn't guarantee that it cleans the cloth too.
Using a Feather Duster
A feather duster is pretty effective in sweeping cobwebs and dust from high places, as it will just fall on the ground for you to sweep away anyway, but using it on low surfaces such as table tops can be pretty harmful.
You are simply sweeping the dust around the room, and never really cleaning it up. A feather duster doesn't pick up dust as well as a moistened rag does.
Ignoring Molds and Mildew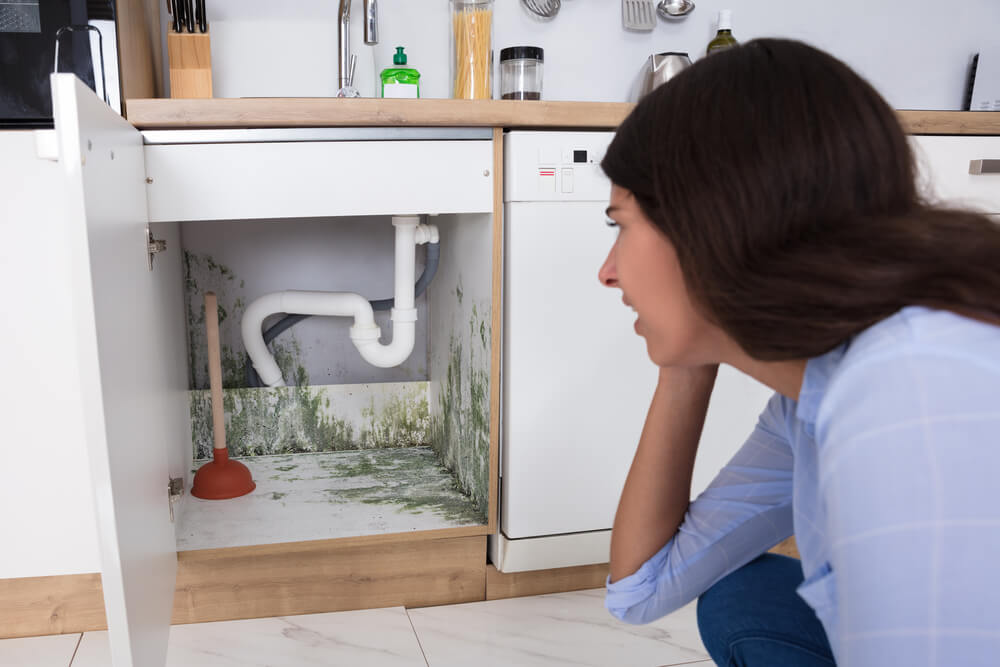 Molds and mildew look pretty awful to begin with, and when you don't do anything about it, its effects on your health can be pretty nasty.
Living around molds can cause nose stuffiness, wheezing, itchy eyes, and coughing. If you are allergic to molds (because some people are), the effects are more severe. Though some people don't react to molds at all, there really is no reason why you shouldn't get rid of molds pronto.
Dumping Any Kitchen Tool in the Dishwasher
The dishwasher is a lifesaver for most households, as it saves time in washing dishes and kitchen tools. It's easy to simply dump everything in and leave it at that.
Small kitchen tools, like a cheese grater, have small curves and edges that may still have food residue that a dishwasher won't be able to effectively clean. If left that way, molds will develop and will affect fresh food the next time you use it.
Using Liquid Soap for Chopping Boards
If you have been cleaning your chopping board like one of your greasy pots and pans, you've been doing it wrong. Simply soaping it up with a liquid soap and leaving it at that just won't cut it.
Chopping boards are porous, especially wood ones. Raw meats are loaded with a chock full of harmful bacteria, and whenever you handle such on a chopping board, it can be absorbed and transferred on the board.
To remove harmful bacteria and clean it effectively, soaking the board in bleach is the best way to kill the germs so that it's safe to use again in the future. If you're into natural cleaning products and would like to avoid the use of bleach, here's a solution for you: after using soap to clean the board, wipe the surface clean with a cloth dampened with vinegar, lemon, and salt. These are natural disinfectants, and the lemon scent is sure to perk you up.
Going Overboard with Natural Products
Natural products seem to have a reputation for being weak compared to commercial cleaning products but don't be fooled. Natural cleaning products are pretty strong themselves, so go easy on them.
Sodium bicarbonate and vinegar are two of the most common cleaning products that people seem to go overboard with. Just use it in moderate quantities and you're good to go!
Leaving the Lid Open Whenever You Flush
Flushing can actually spray bacteria up to six feet in the air (!) if you leave the lid open. Make it a habit to close the lid whenever you flush, most especially when you've just disinfected the bathroom. You don't want to contaminate surfaces again now, would you?
Get Professional Help
There really is no need to worry when you have the right kind of help on board. Contact us right now for a quick quote. Our team of professional cleaners will get the job done when you — and no one else — can't.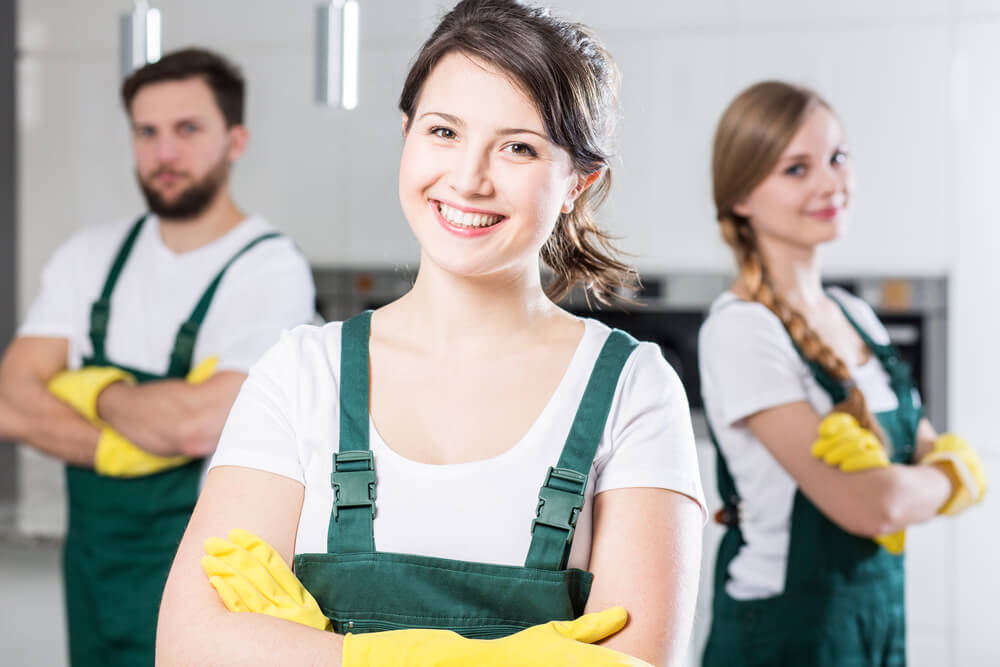 ---