House cleaning can become troublesome especially when our schedules don't permit us to clean our home the way we should. Sometimes we're too busy filling our schedules with appointments and meetings that cleaning can take a backseat.
This is when hiring professional cleaners can come in handy.
Professional cleaners can visit your home when it needs some tidying up (or more) for times when you just can't be bothered with picking up a broom and sweeping the dust away.
Why You Should Hire Professional Cleaners
Hiring a professional cleaner usually elicits the questions surrounding costs. To many households, hiring cleaners may not be a financially wise option but there are advantages:
Your home will be thoroughly cleaned
If you are extremely busy, a professional cleaner can provide respite from the hustle and bustle of city living
A professional cleaning service can be booked ahead of time and a cleaner can visit your home on a weekly or fortnightly basis
If you are physically unable to clean your home, getting a cleaner would be a good idea
Professional cleaners don't just clean homes; they also offer other cleaning services that you may need such as carpet cleaning, backyard cleaning, or an end-of-lease cleaning.
Factors that Affect Costs
Most, if not all, cleaning companies don't really have a "one-price-for-all". Cleaning costs depend on a few variables and it's best to have the following information handy when you
inquire about cleaning services from different companies.
Your location
Your suburb can affect how much cleaning costs could be. A cleaning company that is based on the other side of town will be charging more than a cleaner who is situated within your area. Travel expenses are taken into consideration. Go for a cleaning company that is located within your suburb to cut on travel costs.
The size of your home
Whether it's an apartment or a two-storey house, the size of your home will greatly determine how much a cleaner will charge. Homes with more rooms or floors will be charged extra since most cleaning services charge by the hour. The more rooms to clean, the longer it will take for a cleaner to finish the job.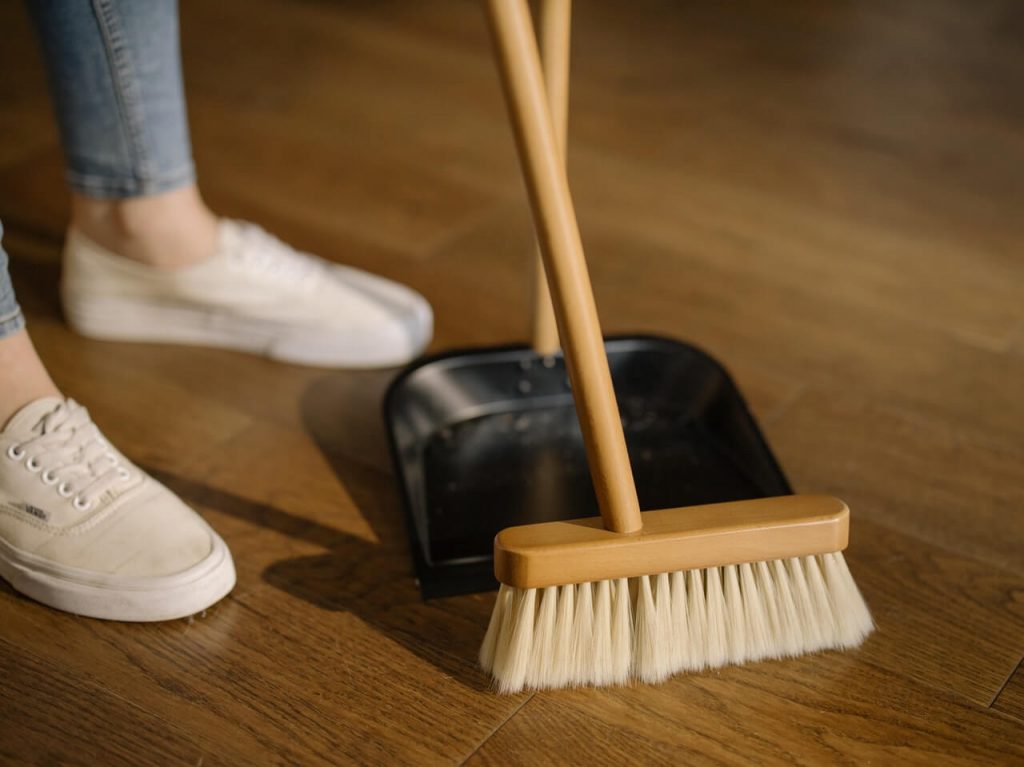 The kind of cleaning service you need
Professional cleaners don't just offer general home cleaning services, but also specific cleaning tasks that usually cost extra. Some of these cleaning tasks could include:
Moving in cleaning
Moving out cleaning
Deep cleaning
End-of-lease cleaning
Roof cleaning
Bathroom cleaning
Window cleaning
Backyard cleaning
Garage cleaning
Carpet steaming and cleaning
Depending on what you need, a cleaning service will be charged according to your requests. You even have the option to customise or mix-and-match, but do expect to be charged a much higher fee.
Extra charges
Assuming you only want a general clean, there are certain parts of your home that a professional cleaner won't touch unless you explicitly inform them that you want to have it
cleaned.
Usually a general cleaning service includes wiping down surfaces such as counters and table tops, vacuuming carpets, and mopping tiles floors. Some companies even take out the rubbish and empty bins. Organising and tidying up are not part of a general cleaning; this is something you ought to do yourself. If there are toys lying around for example, the cleaner will just set them aside.
Window, pantry, oven, and fridge cleaning are extra services that you can avail with an added cost.
Let's Talk Costs
Now that you have a general idea of what affects cleaning costs, let's get into more details about the actual cost itself.
Cleaning services in Sydney, on average, can cost about $30 an hour. Costs could go higher depending on how big your home is (how many square metres) and its condition. For example, a bathroom cleaning service could cost you $2 to $5 per square metre and a carpet deep cleaning would be around $2.5 per square metre.
Expectedly, if you choose to hire more than one cleaner, you will be charged more. There is an advantage to this especially if you live in a multi-storey home: the more cleaners you hire, the faster they'll be done.
Hire a Professional Cleaner in Sydney Now
The costs of hiring a cleaner can vary depending on a number of factors. Make sure to get the best possible quote by calling different companies within your area. Inquire as much as you can. Ask friends and family members too if they can recommend a company that they trust.
You should be able to choose a company that not only provides services that are bang for your buck but are also trustworthy when it comes to your personal belongings. Pristine Home has been dedicated to the art of cleaning for several years now and we take pride in taking care of people's homes. Contact us now for a next-day clean and enjoy $20 off of your first appointment!
---