The recent outbreak of the coronavirus or COVID-19 disease rocked the world over. Many did not expect that this virus would reach local shores, but with many travellers coming in and out of Australia, it was bound to happen.
As of March 13, 2020, there have been 156 confirmed cases in Australia, 127 of which are still labelled as "Active Cases". Thankfully, our local government has taken measures and advised the public about practicing proper hygiene and avoiding crowded places for the meantime. You may read more about it here.
COVID-19 is a respiratory illness and symptoms are alarmingly similar to flu. If you feel unwell, prevent the spread of infection by imposing a self-quarantine.
The best way we can protect ourselves from this virus is to boost our immune system and to practice good hygiene. Good hygiene doesn't just involve washing our hands, but also extends to our homes.
Pristine Home is your partner in home cleaning. There is no need to worry about getting your home in a cleaner and safer state when you hire one of our professional home cleaners.
For the meantime, we have a guideline to help you disinfect your home to help fight COVID-19 and any diseases from affecting you and your loved one.
Disinfecting Guidelines From Pristine Home
Things you need:
Disinfecting wipes (make sure that it can kill flu and colds viruses)
If you don't have disinfecting wipes, use kitchen napkins soaked in at least 60% isopropyl alcohol.
Disposable rubber gloves
Spray bottle with a solution of bleach, detergent, and water
Microfibre cloths
Trash bag (for throwing away the wipes/napkins)
First of all, when someone in your home is sick, make sure to quarantine that person in their bedroom to lessen the spread of the infection to other people living in the house. If the person had been going around from room to room before being quarantined, make sure to pinpoint common points of contact. This could include:
Door Knobs
Remote control
Computer that everyone has access to
Dinner tables, counter tops, and such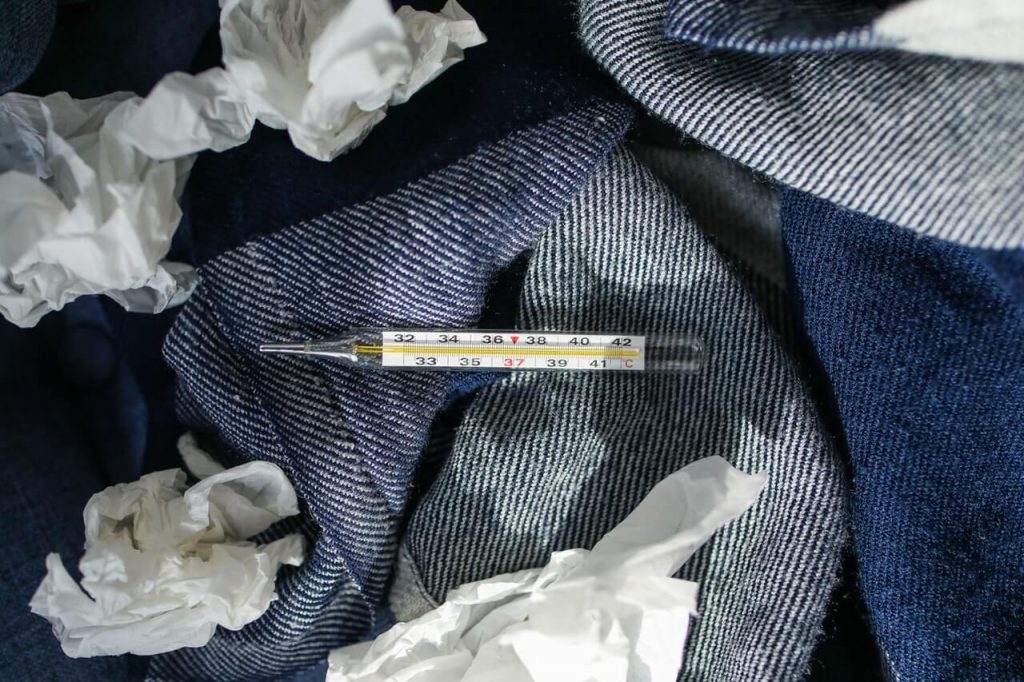 As soon as you get the infected person quarantined, get your wipes and do a thorough wipe down of common touch points. Afterwards, make sure to wash your hands thoroughly with soap to kill any germs or bacteria that might have gotten in contact with your skin.
What To Clean When the Person is Better
Before cleaning, open the windows and door to let fresh air in. This will release any stuffiness, dust, and airborne germs from the room. The heat from the sun will also help disinfect the room.
Keep the windows and door open for a few hours.
Bedding
Fever is a common symptom of any illness and a sick person tends to sweat. If cough and colds accompany the illness, most likely there are droplets of mucus and saliva on the bedding too.
Strip off the bed sheet, pillowcases, duvet, comforter, and blanket. If there is vomit, blood, any stains, soak the fabric in bleach (make sure it is fabric safe). If the fabric allows it, soak it hot water to kill the bacteria or virus.
Leave the mattress bare for the meantime to air it out. Replace with new bedding.
Points of Contact in the Room
Grab your disinfecting wipes and do a thorough wipe down of common points of contact in the room.
Light switches, side tables, desk, door knobs, and any other area the sick person might have touched should be thoroughly wiped clean.
Throw used wipes in a separate trash bag immediately.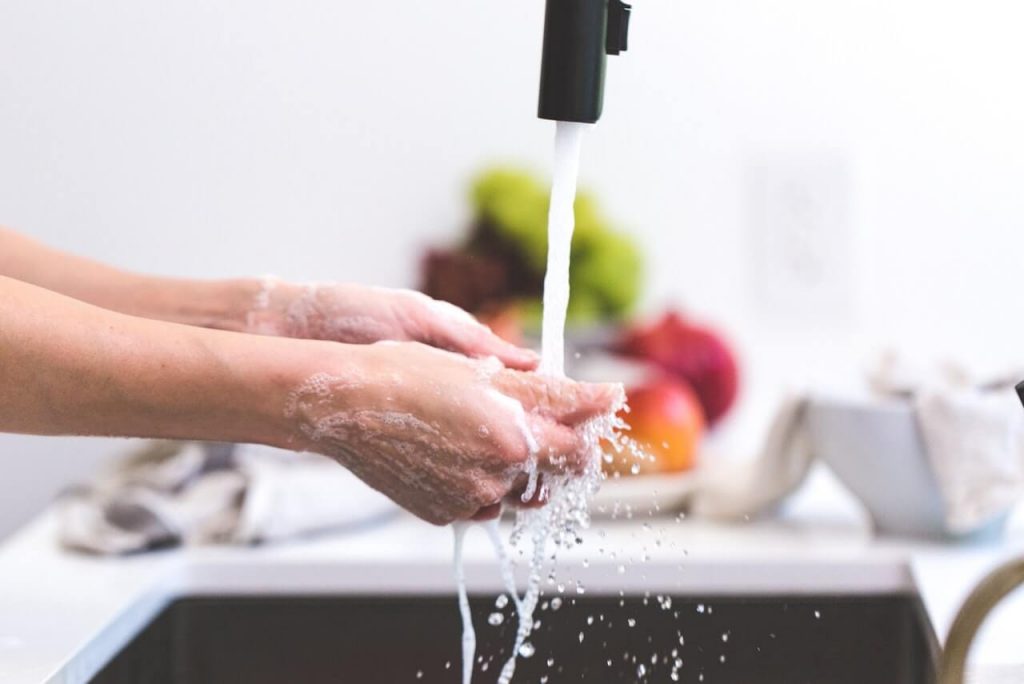 Laundry Basket
Throw soiled clothes into the washing machine right away. This could include clothes that the person wore while they were sick, a small face towel they used to blow their nose, and such. If the fabrics allow it, soak in bleach and hot water to effectively kill the bacteria and virus.
Tip: It would be best to use the oldest (and also the comfiest!) clothing while sick. You won't have to worry about ruining it when you soak it in bleach or hot water.
Bathroom
The bathroom is known to harbor many germs and bacteria and keeping it clean should always be a priority, whether someone is down with some sort of illness or not.
Hand towels should be immediately thrown in the laundry, as well as bathroom rugs, body towels, and face towels. Grab your bleach solution and spray on countertops, faucets, toilet seat, and mirror. Leave the bleach solution for a few hours so it effectively kills all germs. Get a microfibre cloth and wipe the surfaces clean. Throw away the microfibre.
Sanitise the toothbrush in hydrogen peroxide (if you have) for 30 minutes. It may be advisable to simply throw it out and buy a new one.
Garbage bins
Last but not least, empty garbage bins on a daily basis. Letting contaminated tissue sit in it won't be very helpful and might help spread the illness. Line garbage bins with a plastic bag for easy clean up.
Placing a small trash can beside a sick person's bed will be very convenient. They can immediately throw away any used tissue without having to infect other parts of the room or house.
Speedy Recovery
Getting sick is never in anyone's agenda and when you're hit with a viral or bacterial infection, the best thing you can do is limit physical contact with other people, rest, and go to the doctor if need be.
Contact Pristine Home when you suspect that someone in your home could be sick. This will lessen the stress you might already be experiencing. We use your materials and tools and this guarantees no cross-contamination. Get an immediate estimate of how much it will cost to hire a professional cleaner and enjoy $20 off your first booking.
---