Is your lawn and patio ready for the summer? They better be because warm weather is finally here. And that means only three things: beers, barbies, and house parties!
Whether you're planning to host an afternoon barbecue or a garden dinner, you want your house to be as presentable as it can be. And to achieve that, you might want to roll up your sleeves now and give your home the exterior house cleaning it rightfully deserves.
Get those bones and muscles stretched, though. Because sprucing up your outdoor space is no easy feat. It's a grueling task that will suck all the energy out of you. But fret not! We whipped up a checklist that will help you be organized, efficient, and make your cleaning a breeze.
First up!
Give That Yard A Good Clean-Up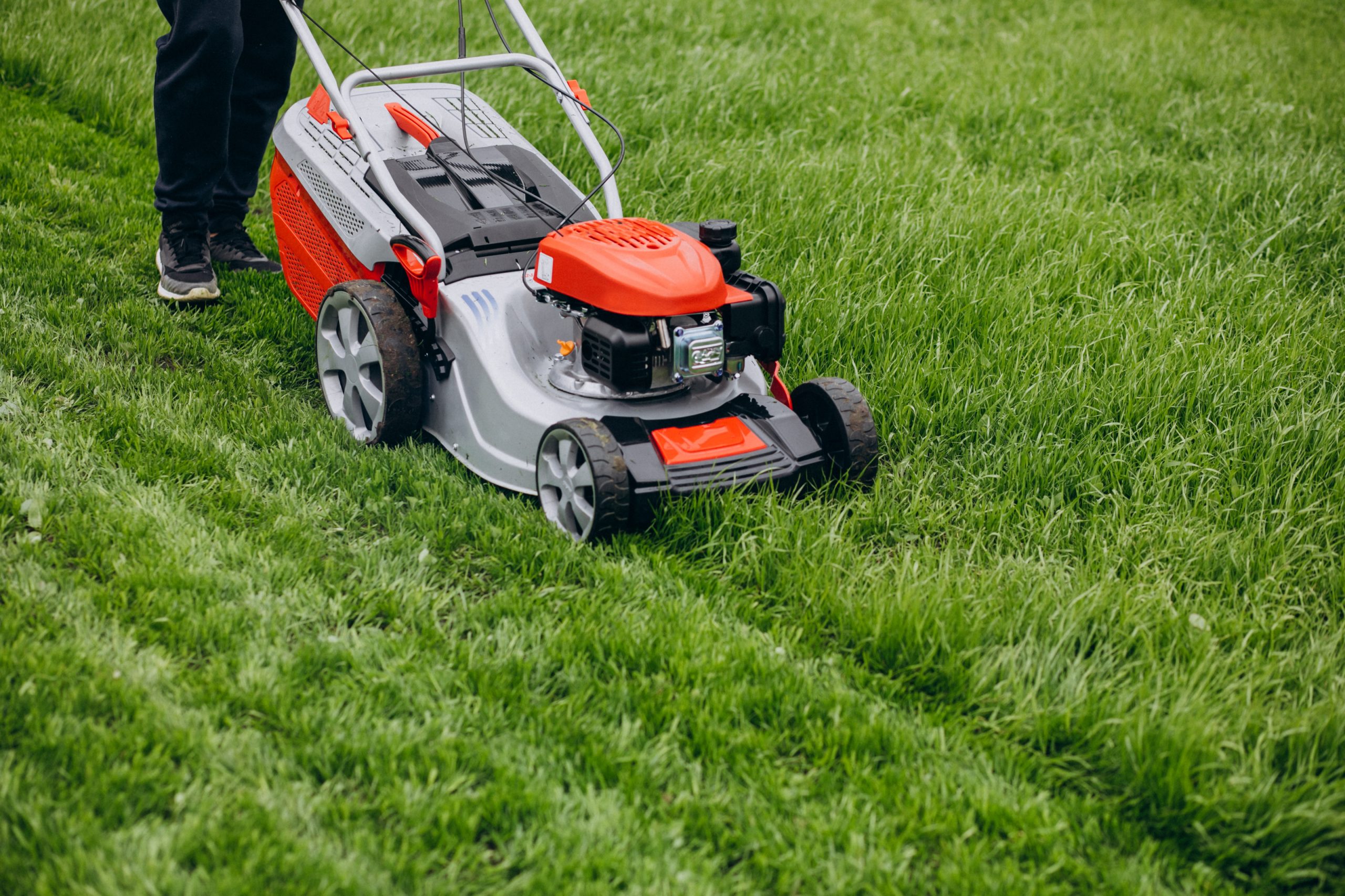 A picnic or a backyard cricket is not fun at all when there are weeds, tall grass, and pet manure sprawling through the yard. Before you invite some friends over, make sure that you've snipped out the unsightly weeds and picked up the dead plants and your fur baby's poop.
Give that lawn a haircut, too! Mowing your lawn can be annoying and tiring sometimes but trust us, regularly trimming it down will promote healthier grass and smarten up your landscape.
Here's a bonus tip: don't bag the snipped-out grass, weeds, pet messes and other organic debris. Instead, put them as an ingredient to your compost pit which you can use as an organic fertilizer to make your garden bed a healthier one.
Make Your Patio Sparkling Clean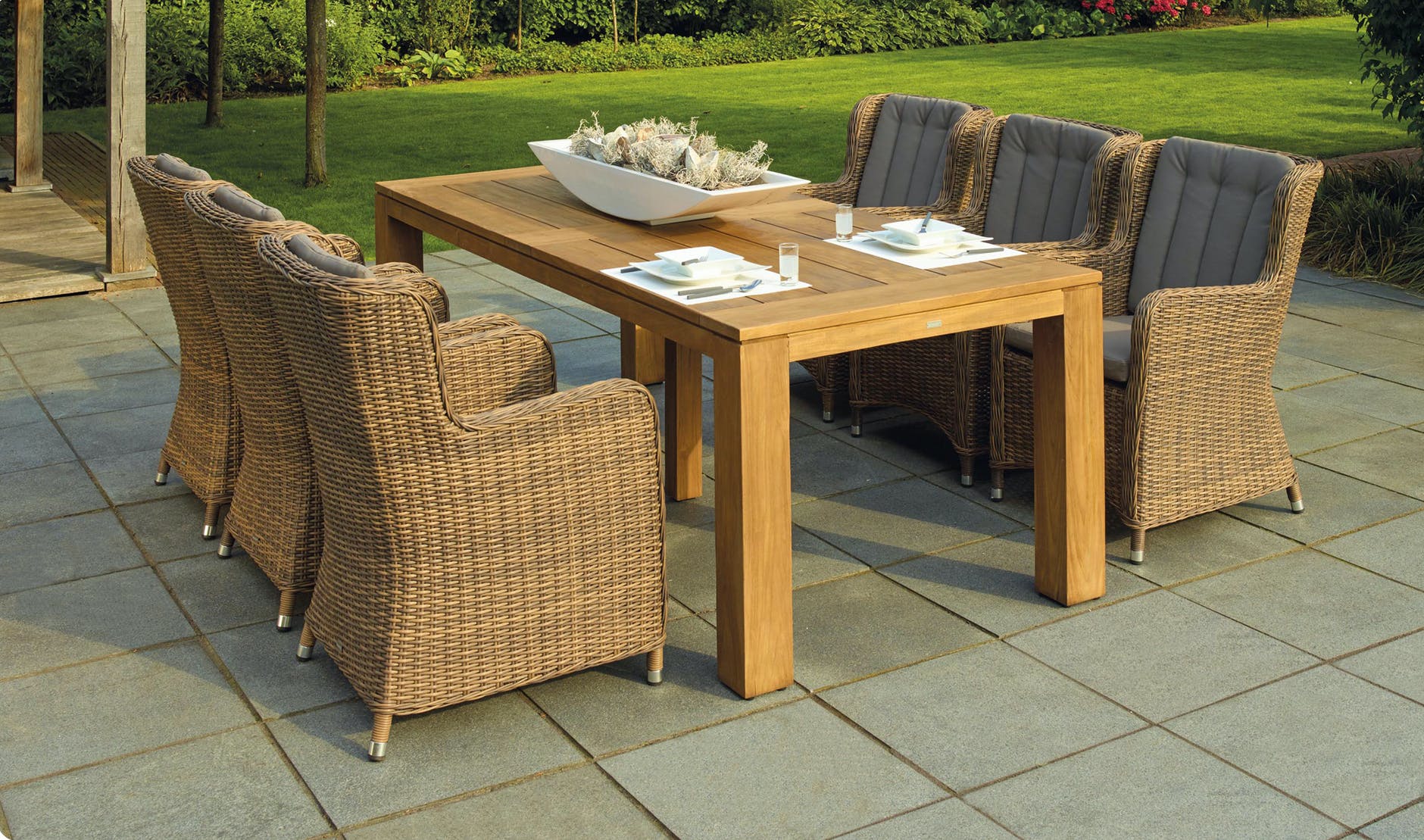 The last thing your guests want to do is eat their barbies or drink their beers while sitting on a grimy chair or standing on mud-covered pathways. That's why you should clean your whole patio to sparkling perfection.
When we say patio, we mean everything that makes up your outdoor entertainment area. From the patio slabs, to planters, tables, chairs and other furniture that you put on that space when receiving guests.
Start with your outdoor furniture. Depending on what type of material, cleaning your outside home pieces can be tricky. After all, these are exposed to elements like dust, dirt, and rain. But we can all agree that every single piece of furniture in your patio deserves a nice and warm cleaning. Whether it's plastic, metallic or wooden. Cushioned or not. Here are some tips in cleaning each specific material:
Wood
Getting back the original shine of your wooden furniture is easy. Just mix a mild oil-based soap with warm water and use it to remove the dirt and grime. For hardwoods, you should consider sanding them and applying a new coat of protective finish of your choice.
But one of the best ways to keep your wooden furniture clean and shining is to consistently wipe them with soft cloth to remove the dirt and grime that can build up from the outside elements.  
Metal
Your biggest challenge with metal furniture is the rust. Because you can simply wipe the dirt and grime off it with a soft cloth.
To remove the rust, you have to laboriously sand it off along with the scraped paint. If you want to take it to the next level, you can restore it's old beauty by priming it with a rust-resistant primer before brushing it with a rust-resistant paint.
Glass
Glass surfaces are one of the toughest jobs because of its delicate structure. But you can make them sparkling clean quite easily with dish detergent and other home cleaning solutions. Just be careful what you use to wipe them. Scrub brushes can easily scratch the glass, so make sure to use non-abrasive materials.
To keep it clean and free from dust, cover your glass furniture with a piece of cloth or protective cover when not in use.
Plastic
You can scrape off the built-up dirt & grime on plastic furniture easily with your own mild cleanser. For white plastics, just mix half a cup of baking soda and 3.5L of warm water. For colored plastics, just mix vinegar with warm water. Avoid using chlorine and bleach for this type of furniture because these substances can easily destroy the finish of the plastic.
After cleaning your patio home pieces, the last thing you should do is get rid of the mud and dirt on your patio slabs. Clear any debris and hose it down until clear. Sometimes, just hosing it down is enough to clean it. But if this isn't your lucky day, you might have to scrub your patio by hand using nylon-bristled scrub brush and some cleaning mixtures to get rid of the mold, mud and grime.
Dust Off Your BBQ From Last Year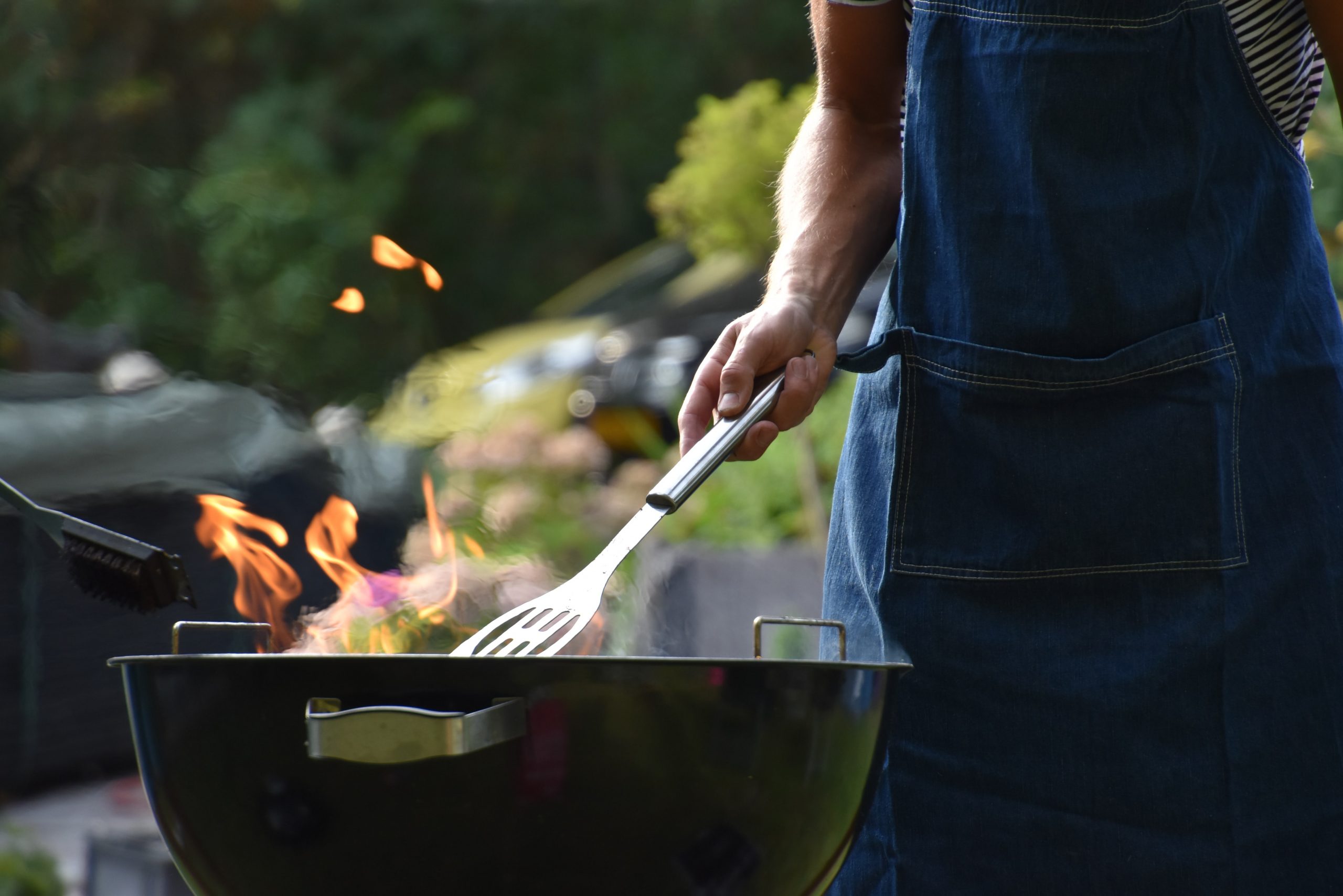 It's not a summer party without the barbies. You know you have to bring that grill out of the shed. But before flame grilling those prawn, lamb burgers and skewered pork strips, make sure to remove the remaining stains and grime first!
Disassemble your BBQ and clean the hotplates, char grill plates and warmer racks. Start by scraping off any caked up dirt, grease or left-over food particles you might not have cleaned off properly the last time you used it, you can do this using a wire brush. Then soak them in warm soapy water. Then dry it good before coating them with cooking oil to prevent rusting.
For the outside surfaces of your BBQ, you can simply give them a good rub with a wet cloth to remove the dust and dirt. Once the BBQ is sparkling clean, throw in the meat and grill away!
Get Your Pool Ready For The Little Guests
Kids always love a good swim in the pool. And yes, even the kids at heart. So make sure to include your pool area in your checklist. 
If your pool has been abandoned for months and algae is floating merrily on the water while moss has grown on the walls (eew!), you should probably get a professional house cleaner to transform your dirty pool water into crystal clear water. If your pool is regularly maintained, skimming off the leaves and other debris that might have fallen into the water is enough to make it clean.
After getting your pool ready and safe for swimming, get it ready for the pool party! Bring out the pool floats and diving platforms, put decorations around the pool and set up adequate lighting in case the adults plan to go night swimming.
On That Note, Let There Be Light On Your Patio
Summer parties usually extend until nighttime, and that means people are enjoying themselves. Good job on your hosting skills! But you don't want to ruin the vibe by forgetting to give your light fixtures a check-up beforehand.
You can simply check your outdoor bulbs if they're working. If not, just replace them with new ones. Aside from saving you the hassle of bringing the party inside when it gets dark, your lighting setup also dictates the mood of your nighttime party. Add some flair to it by incorporating a number of lighting options like fairy lights, LED lights, tiki torches or candles!
Now that you've ticked off everything on this checklist, it's time to put some finishing touches. That is, if you've still got the energy! You can bring out the flowers in gorgeous vases to adorn your patio table. Set up some board games, hang a banner somewhere to welcome the guests, or any creative idea that will top the cherry on the cake.
Preparing your home for a party can be really daunting. Especially if this is your first time in a while or your very first at all. Needless to say, you should expect some sore muscles and back pains right after! Because cleaning just the yard is going to be a long day already.
If you don't want to go through all the pain and tedious work, you have got an option! It's not that we underestimate your cleaning powers and dedication, but you really don't have to do everything yourself. You can hire professional home cleaners like Pristine Home and let our gentle hands do the magic. Book online here.
Don't worry we will spruce up your house with the same tender love and care that you have for it. Just give us a call and tell us the specific nooks and crannies you want cleaned up. Then hand over the key, and go someplace else while we roll up our sleeves and do the dirty work.
---