Warmer days are upon us and that usually means that we have more reasons to head outdoors. How do you plan to keep your home clean during the summer months?
Summer Days Equal More Cleaning
Unfortunately, cleaning doesn't go away when summer comes rolling in.  At any rate, it actually becomes more frequent.  Children are home more often because of the holidays and summer get-togethers are common.
Dealing with Kids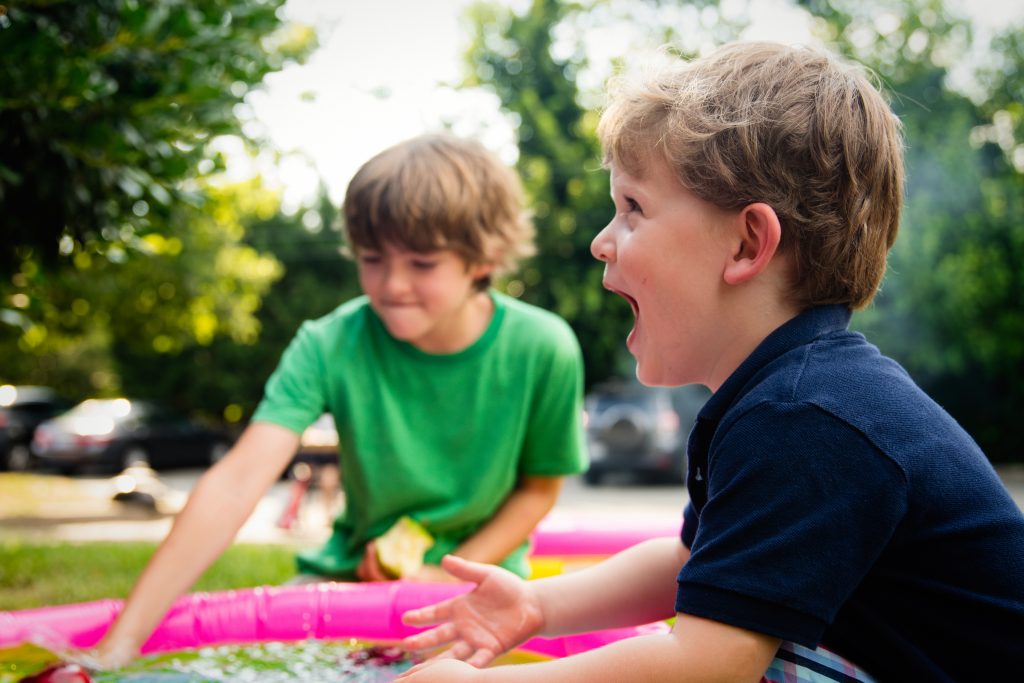 Let's face it, kids can be nuisance and a blessing all at once.  When they're in the mood to play, they really have a go at it.
And summertime means a lot of play time outdoors.  Muddy shoes and dirty hands abound, how in the world are you going to keep up with your cleaning?  Try out these tips:
Set some ground rules. Prevention is key when it comes to kiddie mess and all you have to do is set some ground rules before they go out.  For example, have them remove their shoes before they come back inside.  You might even designate a pair of "outdoor" shoes that are strictly to be used whenever they play outside.  You could even set up a "Clean Up" Station near your door with some baby wipes and hand sanitisers for easy clean up.
For times when you see telltale signs of their fingerprints on surfaces, cleaning up can be easy — grab a microfibre cloth and a spray bottle filled with a simple solution of water, vinegar, and a bit of liquid soap.  Spritz on the surface and wipe off any marks or dirt.
Involve the kids.  Cleaning should be a collaborative effort from everyone at home, kids included.  No need to be super strict, but it's important to set some expectations and start instilling some good habits.  And the older the kid, the more responsibility they can have.
Mould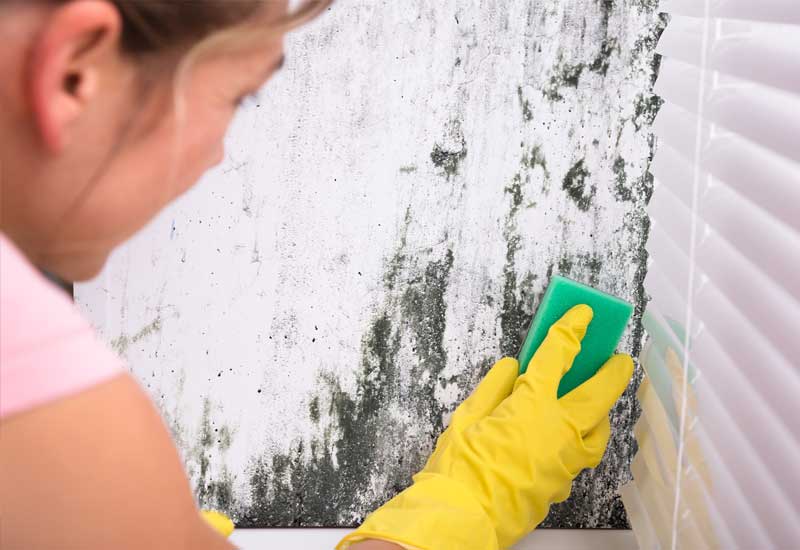 Do you know what else sprouts when the temperature begins to rise?  Humidity and mould.  Summer in Australia can become muggy and sticky.  This is the perfect environment for mould to develop more rapidly compared to other times of the year.
Mould is unsightly and can actually become hazardous if you don't get rid of it right away.  The most common place you can find mould is in the bathroom where it is moist and warm majority of the time.
Some things you can do to avoid the development and build of mould include:
While you shower, why not clean the area too?  Grab a squeegee and sponge and scrub those tiles once a week.
Brush the toilet bowl once a week.  For a more thorough clean, let a solution of bleach and soap sit for at least 10 minutes before you brush.  This will guarantee that not only stains are removed but also bacteria.
Microfibre cloth is your best friend when it comes to wiping down surfaces.  They are great at picking up all sorts of dirt and germ particles.
The sink needs some TLC too.  Scrub with a sponge at least twice a week and wipe it with a microfibre cloth.
After showering, keep the door and windows open.  Proper ventilation is the answer to keeping mould at bay.
Your bathroom isn't the only place that's prone to developing mould.  The summer months can make food rot more easily if it isn't kept properly.
Meats should be kept frozen and then refrigerated (in a sealed container) when you want to thaw it.  Never leave meat to thaw out on the counter.
Leftover food should be stored right away in the refrigerator.  Try to remember to write the date of when you cooked the food so you know how long you can keep it for.
Any food waste should be discarded of properly.
Anything edible that has been left out in the open is an open invitation to unwanted visitors that walk on four (or more) legs.  In other words, you're bound to see pests around your home more often.
Dealing with Pests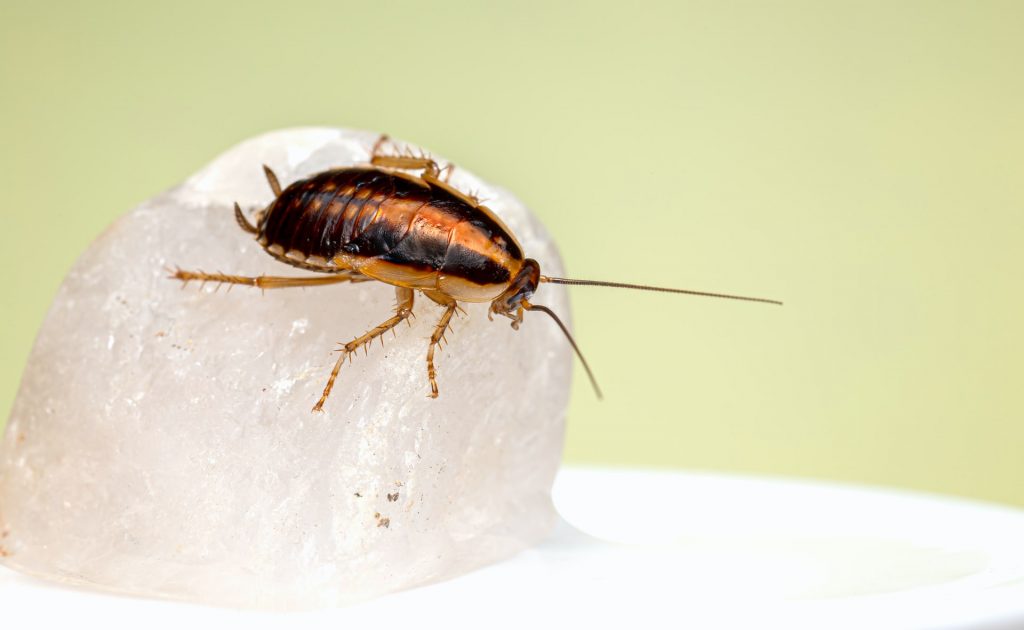 Pests are more likely to venture out during warmer times of the year.  Because of this, you should be mindful of how you dispose of food waste.
First of all, you should be aware that pests are instinctive.  They follow their senses and go where there is food.  Their main goal is to survive.  Like all animals, pests will be attracted to places that can act as a source of food.  If they happen to chance upon your home, you will be dealing with a whole new problem.
Again, prevention is the answer.  Make it a point to be mindful of how you dispose of your rubbish:
Whenever you cook or bake and you have food peelings, why not save them and use them as aromatherapy?  Lemon and orange peelings are particularly good for this.  Add them to your humidifier or diffuser for a refreshing scent. This will usually last for a day or two.
Do you have a garden?  Lucky you!  Make a compost pit with the food waste.  Dedicate an area in your garden for this purpose and fence it off.  Since decomposition takes some times, pests may easily dig up the food waste.
At the supermarket, go for pre-peeled vegetables and fruits.  This way you won't have to worry about disposing of food scraps and peels at all.
When you have left-overs, keep them in secured containers and store them in the fridge.  Leaving them on the counter will not only attract pests but will also make it spoil more quickly because of the summer heat.
Set up traps for pests.  No need to go all fancy here; in fact, all you have to do is get some herbs or plants that act as a natural repellents and you're good to go.  For example, peppermint oil is known to be a rat repellent.  Citronella oil drives mosquitoes and other insects away.
More Summer Cleaning Tips from Pristine Home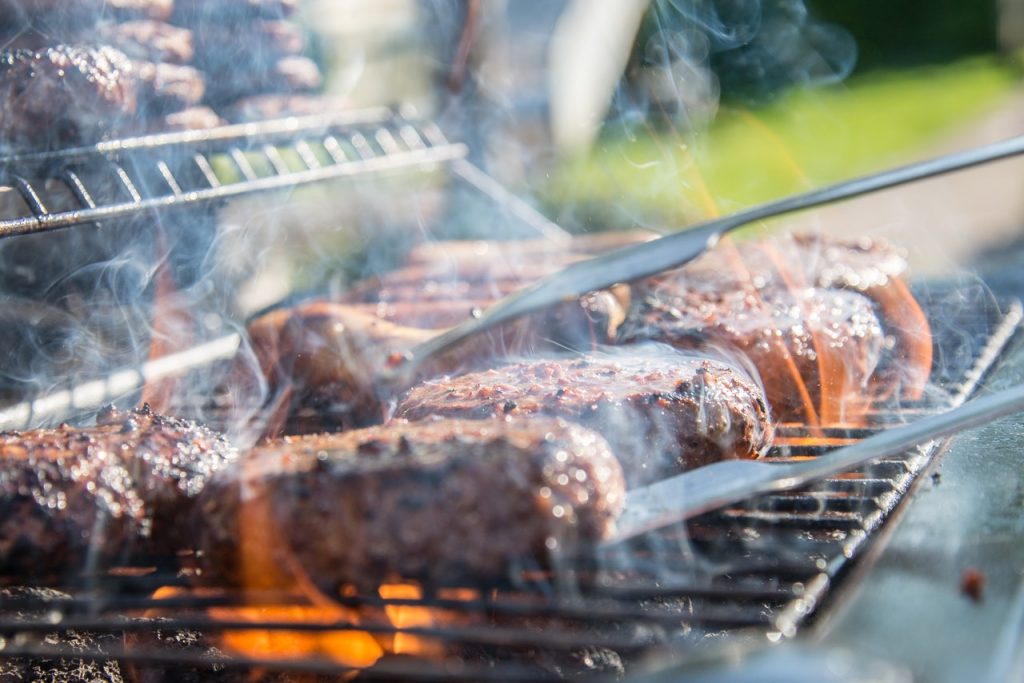 There are specific cleaning tasks that are best done during this time of the year:
Porch and garden cleaning: Because of the heat, now would be the best time to give your backyard a bit of a spruce up!  A good scrubbing of the deck or porch should be in order. This will make you want to spend those warm summer nights outside enjoying your outdoor space.
Barbeque grill: Summer days equal garden parties and get-togethers.  Take out your grill and make sure to give it some good old TLC! As maintenance, you should be cleaning your BBQ or grill after every cooking session since oil and other food drippings tend to accumulate, which can of course, attract those pests.
Air conditioner and fans: You want to keep your appliances in top condition to make sure they last a long time.  And two of the most important (and most used) in your home are electric fans and air conditioners.  Make sure to unplug appliances before doing anything and check for each product's maintenance tips. You can usually find this on the label, or even on their website.
Laundry: Take advantage of the heat and have some items laundered, such as the upholstery, comforter, and other heavy fabrics.
Pet pests: If you have pets such as dogs and cats, watch out for ticks and fleas.  It will be difficult to get rid of an infestation so again, prevention is the best course of action. Make sure you administer any flea treatments regularly to avoid outbreaks when pests are more prevalent in the warmer months.
Summer Cleaning is a Must
Cleaning in general is a must all year 'round and summer is no exception.  This is the season to ramp up your cleaning efforts and make everything spic and span to make it more manageable.  If you're short on time, you can leave it to the experts.  Pristine Home provides many home cleaning services that can be tailored to suit your needs. Contact the team today to get a quote!
---