When the holiday season comes rolling, you could be feeling either dread or excitement. There are so many things in your mind right now, so how do you prepare your home into a welcoming environment especially with looming family engagements or time entertaining friends?
We have some tips for you to try, so that the holidays won't be as stressful as you thought it would be:
Focus on One Room at a Time
Let's face it — prepping for the holidays is daunting in itself, but when you find out that you've been elected host for this year's celebration cleaning suddenly becomes more of a task that you want to avoid all together .
Keep stress at bay by focusing on just one room at a time. You don't have to clean every single room in one sweep. Because this is the holidays, all you need to really clean up are common areas which visitors will be staying in.
Kitchen
● If your kitchen will bear witness to a lot of home cooking, check your stockpile of aprons, dish towels, and potholders. Make sure they are still usable and clean.
● Clean up your refrigerator for the upcoming holiday stash of leftovers.
● Trick the eye into thinking the kitchen is much cleaner than it is by making sure the countertop gleams. Find a cleaning spray that works and use it regularly.
Dining Room
● After the meal is done, immediately treat any soiled table cloths, napkins, or any other washable material with a stain remover. Have the washing machine ready and prepare a simple solution of water, detergent, and bleach that's fabric safe and soak them overnight.
● Protect table surfaces (especially those that have been varnished) from drink rings by leaving coasters in plain sight.
Guest Bathroom
● Restock tissue and disposable wipes
● Make sure there is hand soap by the sink. Keeping a bottle of hand sanitizer is also recommended.
● Have a pile of hand towels ready.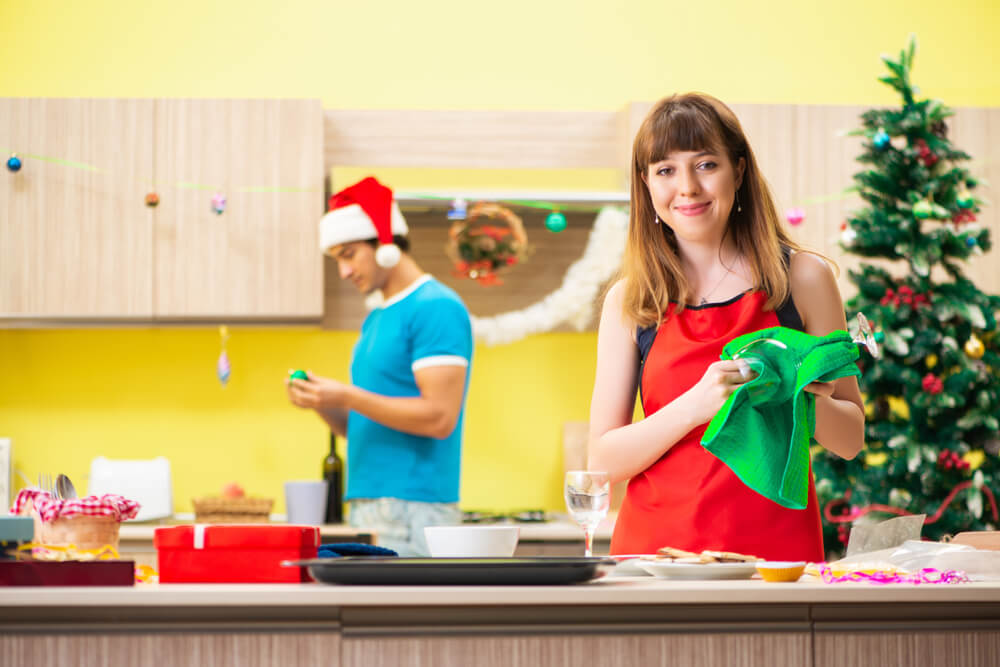 Guest Bedroom
● Change bed sheets and linen into fresh ones.
● Since you will have guests over, check your stock of detergent. This way you won't have to rush to the supermarket to buy a bottle.
● Keeping interesting reading materials handy. Get rid of outdated magazines and newspapers.
Entryway
● Instantly make anyone feel at home by throwing in a rug or mat that has a holiday theme. It will also prevent dirt from entering into your home.
Other Common Areas
● Don't forget to get rid of dust bunnies! Vacuum floors, carpets, and rugs.
● Clean the windows (especially that have a view of the outside) so visitors can marvel at the decorations you put out.
● If you have pets, have a washable cover all spread out on furniture or upholstery. Once the guests arrive, simple remove the cover, throw it in the hamper, and you have clean, fur-free couches for everyone to enjoy.
Prepare for Santa
If you have kids, they most likely have asked you for the latest toys and gadgets this holiday season. Lessen any clutter while still keeping with the holiday spirit by letting your children have some fun getting rid of old toys.
Prepare a nice sack (similar to Santa's) and have the kids look through their old toys. Tell them
that they need to let go of toys that are still in good condition and place it in the sack. Leave the sack under the tree where Santa will come and replace it with another one, this time filled with new toys.
Donate the old toys to your local charity or shelter.
Keep Medicines and Chemicals In a High Shelf
You might have guests who have little, curious children running around the house and sometimes we tend to forget that we leave certain things on surfaces that can easily be reached by them. For example, medicines, cleaning agents, and vitamins are usually kept at a place where it is convenient for us, the adults.
Just for this season, have a designated area where you can safely keep these hazardous materials away from little hands.
Other Tips
● An all-purpose cleaner in a spray bottle will come in handy when you need a quick fix. Just make sure that the bottle is out of reach of children.
● Microfibre cloths are much better at cleaning surfaces.
● With the influx of guests using your bathroom, having a toilet brush with disposable pads will be your best friend.
● Have disinfectant wipes handy. Place them on high traffic places, like the hallway, and beside kitchen sinks and in the bathroom.
● Have small trash bins ready and put them around the house where guests can easily throw any waste.
● Having a small handheld vacuum will also be a great help when you need to clean crumbs and other food debris.
Why Hiring a Cleaning Service is Beneficial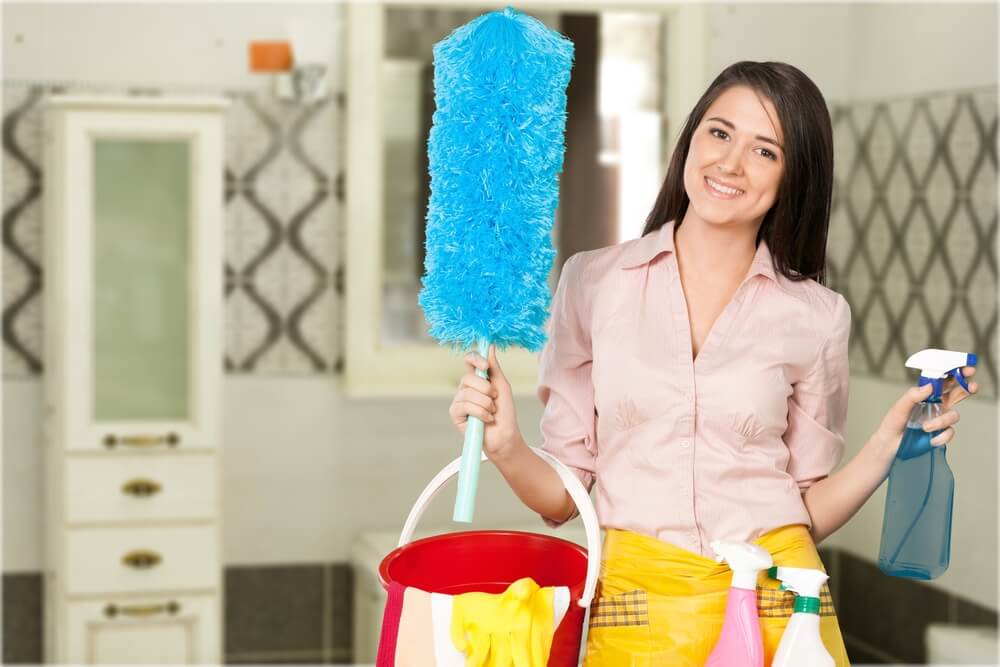 The holidays are one of the most stressful times of the year. Do you really want to deal with cleaning and organising when you have other more important things to deal with (like your in-laws, perhaps)?
Consider getting one of our professional cleaners before the holiday rush begins. Book them in advance so you won't have to worry about any last minute changes. Our cleaners come with an arsenal of industry-standard tools and materials that are guaranteed to clean your home in time for the holiday season.
---