Everyone loves a clean home, but how do you maintain one when you have a multitude of other things to do? A one-off clean is not the only solution to keep the house clean: your daily habits can contribute to maintaining a pristine home. You don't need to do it alone either: involve the kids in the habit of performing housework each day to teach them the value of having a tidy home.
Here's some of our best tips on how you can feel your best by keep your home consistently clean.
Make your bed
We all have excuses for leaving the bed unmade every morning: "I'm in a rush", "I'll sleep on it again tonight so why bother?", "I don't want to disturb my pet that is curled up in my bed". Bottom line is that making excuses is as easy as actually making the bed. It takes a few seconds to fold the sheets and comforter, and it makes your whole bedroom look a lot better instantly. The bed is typically the focal point in a room, so if you have a messy bed, the whole room will appear messy as well.
Seal the garage floor
Many professional contractors recommend sealing the garage floor to prevent damage because of moisture that gets absorbed inside the slab. Aside from protecting the floor from damage, sealing  it can help keep fine dust away from your home. An unsealed garage floor generates dust that can easily make their way into your indoor area, which is why it is important to seal it so you have less dust on the garage and even indoors. When you seal your garage floors, you are allowing it last longer and to require less repairs.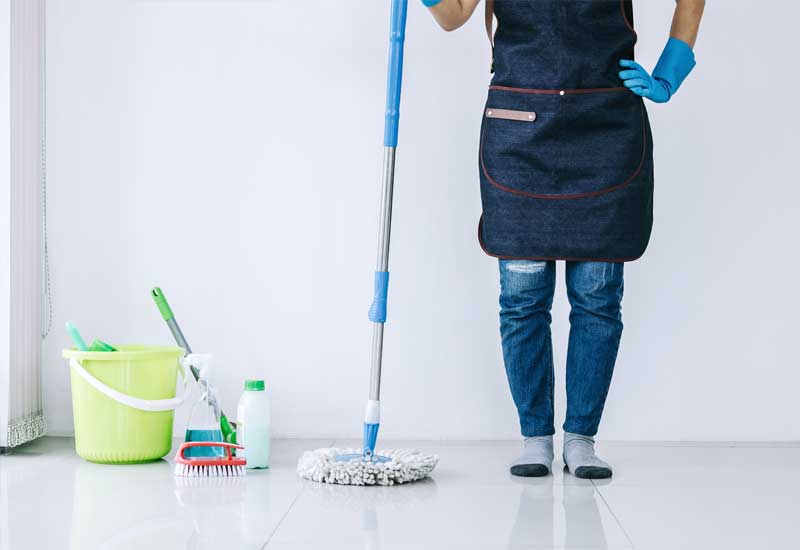 Put clothes away
Many houses become cluttered because of clothes that are thrown over a chair, or left on the floor. If you want to keep your house looking clean for longer, make sure that you put dirty clothes in a laundry basket, and place clean clothes back in the cabinet. If your closet is crowded with too many clothes, try using a shelf closet organizer so you don't end up leaving them lying around where they are not supposed to be stored.
Trust us when we say that it takes less time to organize your clothes each day than to look for "missing" clothes when you are in a rush.
Organize your papers
Paper clutter is common. You may have piles of receipts on your wallet, your desk drawers may be brimming with old Christmas cards, or your room is drowning in bank statements and paper bills. To keep papers organized and get rid of the clutter once and for all, put the unpaid bills in one place, and file the papers once you have settled the bills. If you have a pile of coupons and menus, organize them in another place to make it easier for you to find them when you need to. If your bank or your internet service provider has an option for paperless bill, then definitely go for that. Sort every bit of paper you can find in the house and decide which of them you should save, and which ones you can recycle.
Keep surfaces clean
Flat surfaces such as nightstands, kitchen counters, and dining table can attract clutter quite easily because of the pile of things we place on them daily. Preparing a meal and placing your book next to your bed are just some of the things homeowners usually use these flat surfaces for. To have success on keeping surfaces dirt-free and clutter-free, make sure to wipe them down after each use.
A quick swipe is enough to remove some of the grease and grime on your kitchen countertop. This way, the surfaces will look neat and you'll have less difficulty when it's time to do a one-off clean of your home. On your kitchen, you can create a floating shelf where you can store knives and utensils. Floating shelves do not take up space on flat surfaces so you have more space for cooking meals and cutting ingredients.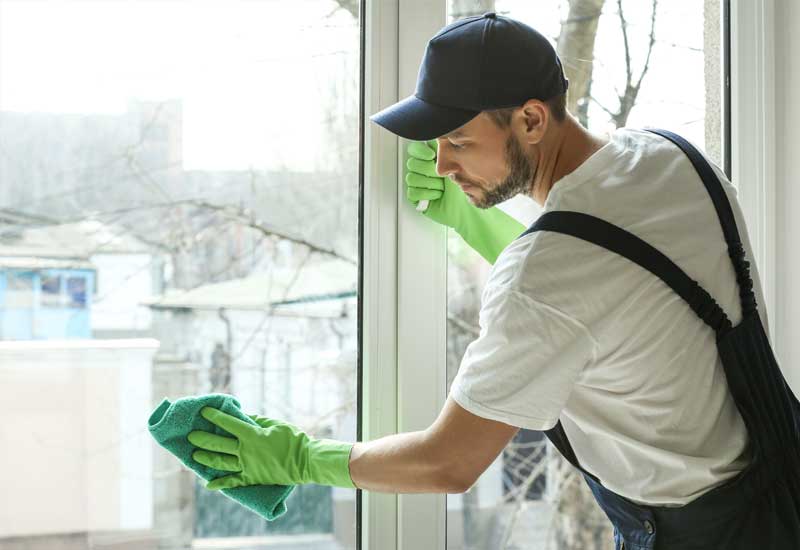 Don't let the dishes pile up
Many of us are guilty of putting off the task of washing the dishes. We totally get you, because some days it just gets tempting to avoid washing the dishes, and we have yet to hear a person say that they like doing this task. But as much as the task is something we'd rather avoid doing, it is also one of the most important housework that you should not delay if you don't want bacteria to accumulate. Putting off this chore will only result in a pile of dirty dishes, which makes the task even more overwhelming.
If you're still having trouble with the dishes, consider hiring the services of a cleaning company that offers regular or one-off clean, and can accommodate requests for washing dishes.
Put your shoes away
Taking off your shoes will help you feel instantly relaxed, so it's no wonder that many of us doze off to sleep after removing them, even though we only intended to rest our tired feet. Imagine a household of five people with each member throwing their shoes around after they have used them and proceeding to surfing the web on the sofa after? Shoes left on the floor will easily make a house look messy  and smelly. To keep foul odor at bay, and maintain an organized home, make sure to put them away in the closet after each use. If you find that the odor is still there, you may want to get in touch with professional cleaners who can disinfect your home, and give it a refreshed smell after each visit.
Seek a professional cleaning service
Dusting and vacuuming the house regularly may not be possible if you have a hectic schedule that prevents you from doing time-consuming household chores. To help maintain a clean home, you can schedule a regular or monthly home clean with Pristine Home. We provide a satisfaction guarantee to all customers, so you know you are getting the best service that will meet your cleaning needs.
---