Picture this: it's 10 PM on a Thursday and you just go home from an overtime at the office–your fourth in a row, now. You're tired and drained, and all you want to do is curl up in bed, maybe snuggle and catch up a bit with your significant other (it's been a while since the two of you have had a moment to yourselves), or maybe just simply sneak in a few episodes of your favourite show (isn't the grand finale coming up this Sunday?).
Instead, you still have chores waiting for you. Perhaps the dishes have piled up–someone is on dishwashing duty today, but you're too tuckered out to remember and call out who (maybe it's you?). Perhaps the kids need help with their homework, and even though you've told them multiple times not to leave their toys on the floor, sometimes they forget in all their excitement.
Or maybe, it's the worst case scenario, and the housework has piled up without you noticing it, and you can barely go into a room without seeing mess everywhere.
And you think to yourself, oh, you'll just do this on the weekends–just one, big spring cleaning where you scrub your home from top to bottom. But it's the fifth weekend you've told yourself that, and Saturday and Sunday rolls in, and all you want to do is take a break from work, not get into more work.
And you'd be right. Cleaning and organising your spaces can be a cathartic experience, but it can also be stressful if not done right. Rather than de-stressing from getting rid of the clutter, you instead find yourself being more overwhelmed as the mess simply keeps mounting and mounting faster than you can address it.
And that's why professional cleaning services, such as Pristine Home, are definitely worth considering. They are trained professionals who will guarantee your home is a clean and relaxing haven to come home to, and they keep you from worrying and stressing about having more work waiting for you at a time when you should be recharging for another day ahead, and simply bonding and spending time with your loved ones.
What To Look For When Seeking A Cleaner…
But it is understandable to have reservations about strangers being around your personal and important belongings. With that in mind, here are the four you want to look for when choosing a professional home cleaner.
Are they Trustworthy?
The first and most important thing you want your cleaners to be is credible. How trustworthy are they? What are their previous customers saying about them? Do they pass security checks?
You want a home cleaner that checks out with both officials and customers, and not just one or the other. The former is an obvious requirement: it is paramount that these home cleaners are certified in your region, so you know they are a legitimate establishment, and that they can be traceable and held accountable should something unfortunate happen. Moreover, being certified by authorities is also one guarantee that they are capable of doing their jobs well, and that you will definitely get your money's worth.
On the other hand, it is also important to know how the actually are with their customers. It is one thing to know they are capable of cleaning your home, and another thing to know how they go about it. Read up on customer reviews on their websites or other blogs. If you know personally know someone who has used their services, ask them about their experience. Make sure their credibility aligns in both criteria: that they are registered to do their business, and they have actually satisfied their customers.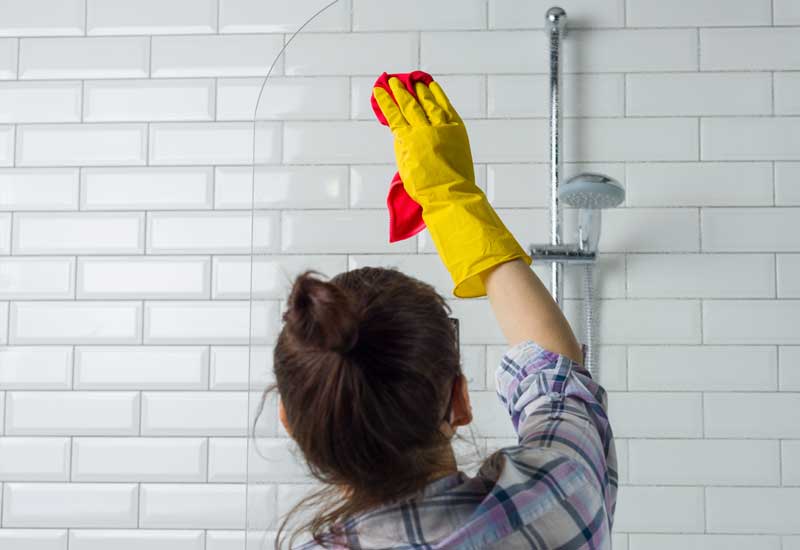 Cleaning Services vs Home Cleaners
Not all home cleaners are the same: some will offer to clean your whole home, while some provide more space-specific services. Take the time to list down your requirements, and consult members of the household if you have to. Do you want the whole house to be cleaned, or are there only some rooms? Are you considering a regular cleaning service, or is this just a one-time setup?
Don't hesitate to get in touch with the companies.They should be more than happy to answer your questions, and you can hammer out an arrangement that works specifically with what you need. If they are offering packages, see if there is anything you'd like to do differently, and ask if you can tweak these packages to suit your needs better. The important thing is to ask, ask, ask. Really get to know these companies, and set up a face-to-face appointment if you must. Remember, these people will be around your home, most likely at a time when you're not around. You only want to work with someone you can actually trust.

Cost Of Hiring Cleaners
Another point worth considering is the cost of hiring a cleaning service. Upfront, home cleaners would cost you more money than if you do the cleaning yourself. However, it is also important to note that doing your own housework is an investment in itself, with your chores costing you in time, effort, and energy that could be spent on other, potentially less stressful things. Therefore, work out a budget for your cleaning service. Check online for the average rates of home cleaners to get a feel of how much you should work with, or message them directly for an actual quote.
Some cleaners charge by the hour or by the day. If you're looking to do a regular cleaning service (i.e., cleaners will come in on specific days of the week, for a set amount of time like a month or a year), check out their daily or weekly rates. But if you're thinking about having your home professionally cleaned only occasionally, a by-the-hour charge may give you more bang for your buck.
As we've said before, don't hesitate to ask and really get to know the company and their services. Don't simply settle for the cheapest offer–if they don't do a good job, you'll still have to clean up after them (literally)–but also think before hiring out the most expensive one you can find–others might be providing the exact same service and quality, for a fraction of the cost.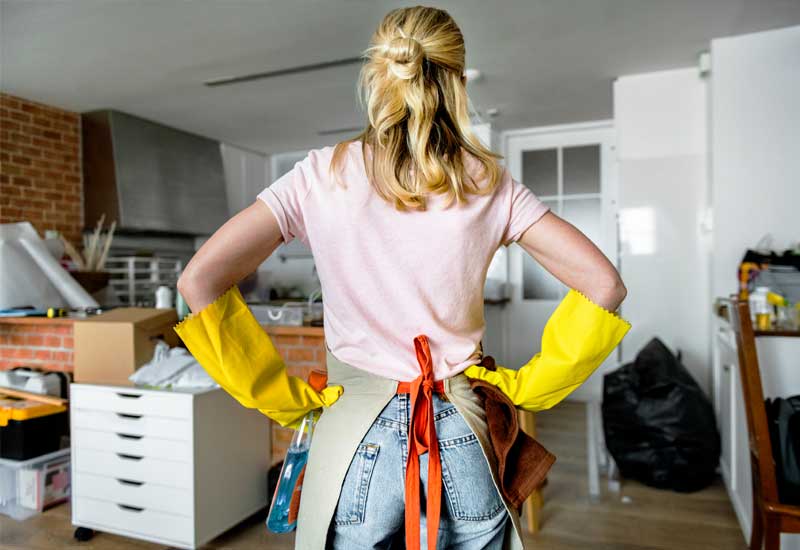 Check Your Instincts
And finally, check your instincts. Sometimes, all of these requirement may check out–they're a reputable company with a good customer track record, they provide precisely the kind of services you need, and they come at a really good deal–but your guts may blare warning signs when you meet actually meet them in person. Don't simply ignore your gut feeling; they can tell you a lot about who a person is in the things they don't put on paper. These people will have a close access to your belongings and private spaces, so you want to be comfortable enough around them that you are not constantly worrying about them.
Home Cleaners Are An Easy Decision..
Getting a professional home cleaning service may be one of the best decisions for the ever-busy adult. After working hard in the office, you've certainly earned the time to simply relax and breathe in your own home, without constantly stressing about the always-mounting pile of chores. But when hiring a home cleaner, there are a few checkpoints you have to go through, not only to get your money's worth, but to also feel safe in the idea of professionals going through your things.
First, they must be trustworthy, with the right papers and certifications the right reputation among customers. Second, they have to provide the right services you are looking for. Third, they offer smart-value deals where you can get a bang for your buck. And lastly, you feel comfortable around them, and are not worried about the time they will spend in your home. And with services like Pristine Home, you are guaranteed all of these requirements, and much more.
---