If you have recently leased or rented out a property, and you have plans of moving somewhere else, chances are you've already come across the term "bond cleaning".
If you are unfamiliar with what this entails, we have given you a quick overview about what to expect and how you should go about moving out.
What is Bond Cleaning, and How is it Different From An End of Lease Clean?
Bond cleaning and end of lease cleaning are used interchangeably, and should not be confused with one another as they are basically one in the same.
Whenever someone begins renting a property, they pay a bond deposit to the owner. This amount is then returned to the tenant when they decide to move out, or when the lease period is over and have no plans of renewing it.
By law, tenants are required to have the property cleaned before they can get the bond deposit back. A real estate agent sees to it that the property has already been cleaned and returned to its original state.
Usually, when the cleaning is done right and thoroughly, tenants get their bond deposits intact. If the landlord, property owner, or the real estate agent sees that the property was not cleaned according to standards, there is a high chance that the bond deposit will be deducted, or you may lose your bond altogether.
Bond cleaning isn't just a regular, run-of-the-mill clean; it requires more time and effort and focuses on other parts of the property that are usually left out during a regular clean.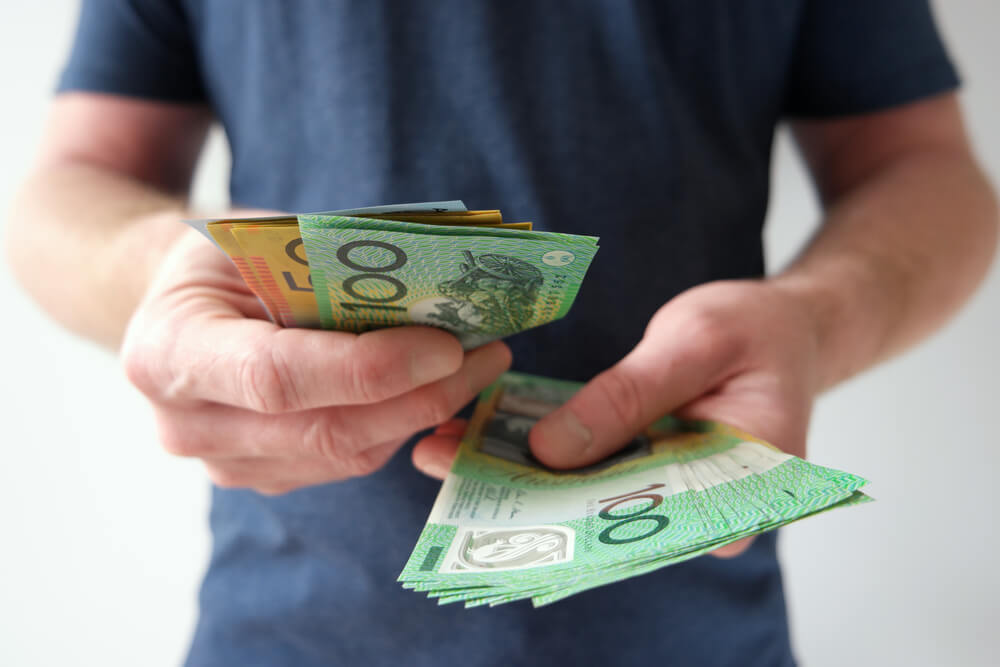 What Do Cleaners Do When They Bond Clean?
While it is possible to clean the property on your own, it is highly discouraged.
This is a period in your life that requires you to focus your attention on other matters, like looking for another place to stay or hiring movers to transport your furniture.
It is always best to call on the professionals as we have the experience and the right tools to get the job done.
During a bond clean, professional cleaners see to it that there are certain areas or details need
their attention.
As advised by the Residential Tenancies Authority, here are some tips for you to follow as  guide before claiming your bond deposit:
Kitchen
○ clean all cupboards (inside and out)
○ wash all countertops and surfaces
○ clean inside and outside of oven, microwave, dishwasher, fridge, defrost freezer (if supplied)
○ clean cooktop, grill and rangehood
○ clean sink and taps (including descaling)
○ clean windows, window sills/tracks, window and door frames and fly screens
○ sweep/vacuum and wash floors
Bathroom
○ clean sink, toilet and bath (including taps)
○ clean tiles
○ remove any mould from walls/tiles and ceiling
○ wash shower curtain/clean shower doors or enclosure
○ clean all surface areas, shower rails and mirrors
○ sweep and wash all floors
Other rooms
○ dust and wash all surfaces
○ dust and wash door and window frames and window sills/tracks
○ clean mirrors
○ dust fans
○ wipe outside of air conditioning units, clean filters
○ clean out any cupboards or wardrobes
○ dust and clean skirting boards
○ vacuum and wash floors
Outdoor areas
○ mow grass, weed and trim edges
○ clean out any leaves or debris in the pool (check for any special conditions in the tenancy agreement)
○ sweep external areas
○ empty and wash out bins
○ remove any oil stains on driveway or in garage
○ remove cobwebs
General
○ remove all rubbish from property
○ get carpets cleaned and pest control conducted if specified in the agreement
As you can see, this type of cleaning service is much more labor intensive, and will require at least a day. Do expect that a bond cleaning service will be more expensive than a regular clean, as it may require more than one professional cleaner and will take much longer to accomplish (this will all be dependent on how big the property is).
Over and above a bond clean, there are other cleaning services that you can request for. Do keep in mind that this will be over and above the charge of a bond clean.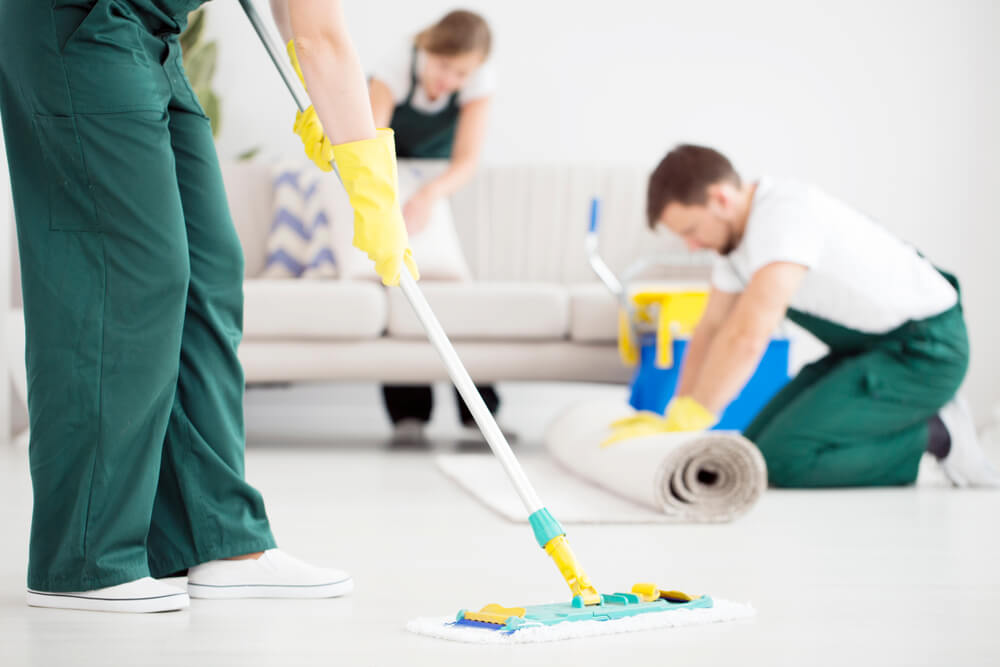 Bond Cleaning Costs
Bond cleaning costs are more expensive than a regular clean, as it entails more time and work from professional cleaners.
Another factor that affects its price is how big the property is. A bigger property = a more expensive bond cleaning cost. Below are some industry averages and/or estimates on how much bond cleaning costs:
For a single bedroom, $85. A Studio/1 bedroom and 1 bath would cost between $120 and $200. For a 2 bedroom and 1 or 2 bath, anywhere between $200 and $350. A 3 bedroom, 1 or 2 bath property has a price range of $300 and $450. If you live in a 4 bedroom, 1, 2 or 3 bath house/apartment, between $400 and $550 would be your spending costs. A 5 plus bedroom apartment or a house, a minimum of $450 is what you should expect.
Do note that there are estimates, and prices vary. Get a free quote in under 60 seconds when you use our online booking system. 
Other Services
Depending on the company you choose, some cleaning services that are not part of the bond clean can be added at an extra cost. For example, carpet cleaning is usually an extra service that you might need. Availing of this service would have to factored in when you do budgeting for your bond clean, plus it will be very helpful to the cleaning company if you inform them right away of any extra service you need.
If your property has a lawn, driveway, or garden, having this cleaned up is also an extra service. Again, inform the cleaning company of how big the property is, what you need to have cleaned, and when, so that a more accurate price quote will be given.
Expert's Advice: Lessen Costs
If you're getting overwhelmed by the costs, don't fret. There is a way to minimise how much you spend before your big move.
You can actually forego a bond cleaning service if you maintain the cleanliness of the property right from the start. If time is of the essence, and your schedule does not permit you to regularly clean the rented space, booking professional cleaners on a weekly or fortnightly basis is the best solution. That way, when you decide to move, there won't be much cleaning to deal with in the first place.
Get Professional Help
To be able to get your bond deposit in full, you should be able to turnover the property you previously rented or leased in good condition. A real estate agent, along with the landlord or property owner, will be checking the space out before you can claim your bond. A checklist, provided by the government is their guide; however, a landlord may require certain conditions be followed over and above what is mandated by law. Be sure to read your contract thoroughly, and ask any questions if something is unclear to you.
To ensure that you get your deposit in its full amount, contact us for a proper and thorough bond
cleaning service. Our team of professional cleaners uses only the high quality cleaning tools and materials. Book a team today!
---