When it came to matters of cleanliness, I knew I had to make a choice of whether to get cleaners or do the cleaning myself. 
It's easy to think and believe that I am Super Mum — a woman who can do it all — but I'm not, and some days I need help. When considering getting professional cleaners, take a look at the main factors why I believe it will be worth your while:
Saves Money
As with any household, I am sure that you have a set budget to work with. Getting professional cleaners may not be the best financial decision you can make now, all things considered (including expenses), but in the long run you'll actually be saving money. 
Professional cleaners have a wide array of cleaning services to offer: from deep cleaning to a simple home cleaning. When you get a professional cleaner to come, say, twice a month, you're not just keeping your home from looking like a complete wreck, but you're also prolonging the life of some of your household items, like your carpet. 
If we're going to talk about costs, it will come out much cheaper to have cleaners over at your house than to replace something like your carpet (which can be pretty costly). 
Less Stress
Making sure that the house is neat and tidy can cause a lot of stress, especially for someone like me. I'm a working mum and sometimes I just don't have the energy to pick up a broom and sweep the floor. 
Letting someone else do the work has undoubtedly lessened my stress. Instead of actual cleaning, all I needed to do was to maintain the cleanliness and orderliness of the house. 
With the house clean, I had more time to focus on other things I originally didn't have time for, like exercise. Having someone to do the cleaning for me, and being very good at it, was such a huge lifesaver. 
It wasn't until getting cleaners did I realise that tidying up was a stressor in my life. Instead of looking forward to the weekend like any other person would, I was secretly dreading Saturdays and Sundays. Can you just imagine how surprisingly light I felt when I didn't have to worry about cleaning?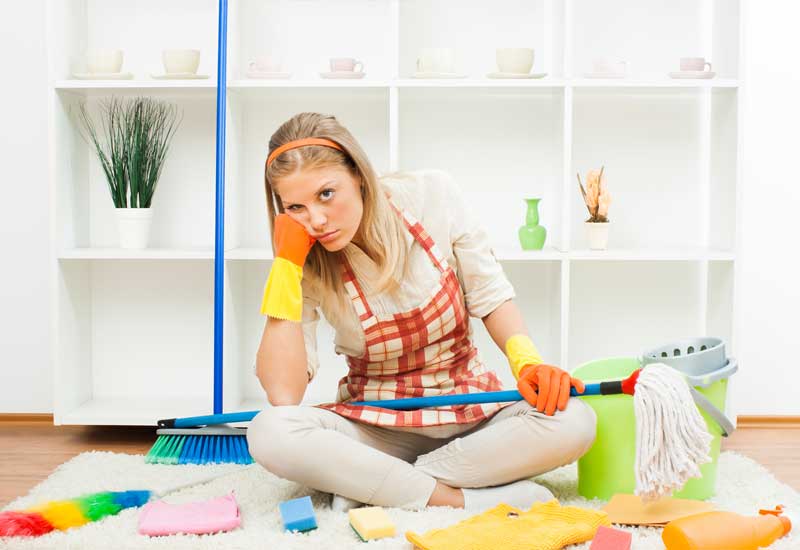 A Clean Home is a Healthy Home
Professional cleaners have tried and tested techniques to make your home clean. They don't just clean off dirt, but they also get rid of mould, mildew, and grime, all of which are potential health hazards. You're lessening the likelihood of contracting any disease or sickness when your house is clean. 
Not being able to clean up properly produces a fertile breeding ground for any sickness or diseases that may enter your home. One of my children has asthma and dust was a common, annoying attack trigger. No matter how much I clean, her asthma attacks never seem to cease. With the help of professional cleaners though, they were able to get into the deep corners of my home that I couldn't have done on my own. Now, my daughter's asthma attacks have considerably lessened.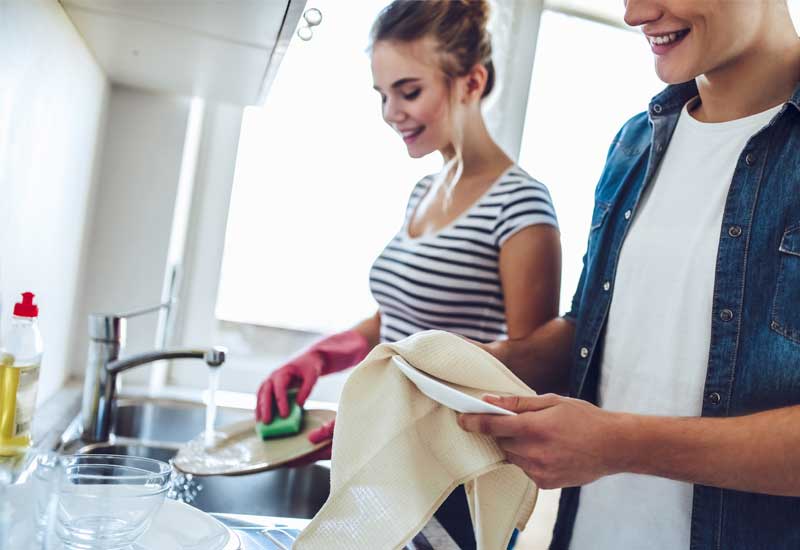 Challenging Jobs Get Done
Let's say you're a neat freak and you're pretty good at keeping the bedrooms clean, but like everyone else I'm pretty sure you have a "tough spot" that requires more cleaning than usual and you can't get yourself to clean it as well as the other rooms in the house.
This is where a professional cleaner comes in. Cleaning jobs you find challenging, like the bathroom, can easily be done by a professional at a fraction of the time. Not only is your surroundings clean, but you've avoided a self-induced stress attack by getting some help with the cleaning.
Cleaners have had years of training and experience and they use tools we normally wouldn't. Those tough-to-remove stains, hard-to-scrub grime, and difficult-to-get-to cobwebs and dust bunnies are no match to the cleaning crew.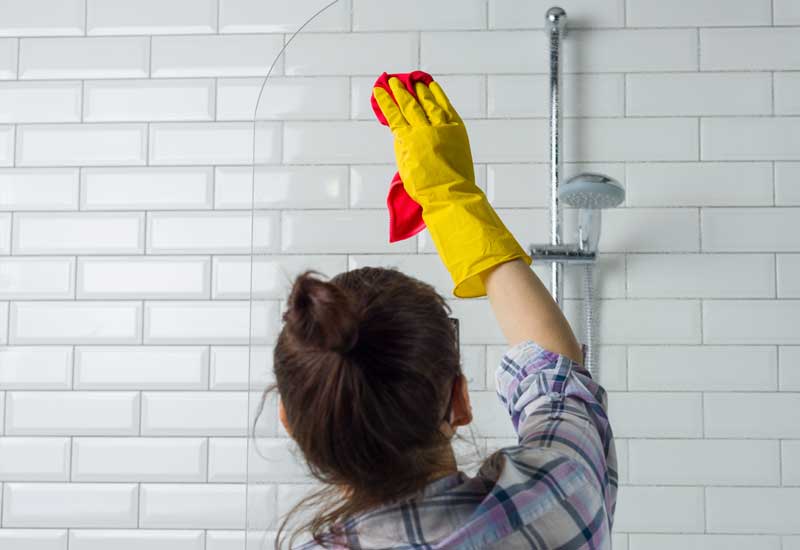 You're Not a Messy Person 
If you aren't a slob, why would you want to hire professional cleaners in the first place?
It may sound ironic, but for the cleaning service to be cost effective, your house should actually be clean, even if it's just a tiny bit. Let me explain why.
Cleaners usually charge by the hour. Let's say you booked the cleaners for 2 hours. When you let them in your home and you've left some dirty dishes in the sink or a pile of toys on the floor, they'll spend time doing those tasks instead of vacuuming or scrubbing the grime off. The money you spent will go to tasks that could have been easily done by anyone at home. 
So… Is Getting Cleaners Worth It?
Of course!
Professional cleaners don't come cheap, but always think of the service they are providing as an investment to your home. Down the road, you might want to sell your property and move somewhere else. Maintaining a clean home will allow you to price your home at a higher rate because it was taken care of. 
One thing to take note of is the flexibility of hiring a cleaning crew whenever you feel is the most convenient time for the whole family. Usually Mondays are the best days to book cleaners, as the kids are off to school and the mess they made over the weekend can be handled by the cleaners. It's also an awesome way to start the week off; a cleaner home, a more calm mum!
Nothing will also replace the peace of mind you'll be receiving when you get professional cleaners. Imagine the relaxed state you'll be in, knowing that your home is in good hands. While stress never really leaves us alone, at least I know that I'll be ticking off one less stressor in my list whenever the crew are doing their job. 
We have services that suit your every cleaning need. At Pristine Home, we want you to leave the cleaning to us. Visit our website and easily book cleaners in less than a minute. 
---