If you're reading this post then chances are high that you spend a fair chunk of your free time doing household work to keep your house looking its best. But if you are time-crunched, and are looking to spend your down time on things that do not involve mopping the floor tiles and cleaning the kitchen countertop, then hiring a professional home cleaning service may be a great option for you.
It's a catch 22, everyone loves a clean home but sometimes it feels like you're spending all of your free time to keep it that way.
There are some homeowners who still hesitate about employing home cleaners, it is viewed as a luxury, something for celebrities or the wealthy, or more often they are concerned they might be putting their privacy at risk by letting cleaning personnel into their homes. Luckily, times have changed, and cleaning companies have gone to great lengths to ensure the safety and privacy of homeowners by performing background checks and providing a satisfaction guarantee to all customers.
Nowadays, you can schedule a consultation with potential cleaning companies to determine whether they can provide the service you are looking to book, and if they have options that will fit your budget.
If you are still torn between hiring a cleaning company and doing the housework yourself, here are some of the reasons why you should seek the help of professional home cleaners.
Cleaning everything in the house is an uphill work
Maybe you are on the fence about hiring professional cleaners because you have high standards and feel like cleaning your home is your responsibility.
The fact is that times of change, whether you're a single parent or you've got a high flying corporate career, finding time for cleaning is becoming harder and harder yet everyone deserves to feel good when they are at home.
While it's easy to do a quick vacuum it's areas like the bathrooms and kitchens that tend to get out of control.  Every room in the house deserves the same care and cleaning, but it may not be possible to do a regular cleaning of all these areas, especially when you have to do it on your own. What's worse is that grime buildup, and stains on the carpet are a pain to remove, so you will need to use potent cleaning solutions to get rid of those.
When you hire a cleaning company, you can have peace of mind that no area in your house will get left behind and you have a regular set of eyes on any areas of your home that you choose.
It is a cost-effective option
Unlike what most people think, home cleaners are not as expensive as you might realise.
Having a home cleaner is not just for the rich and famous, it's now becoming far more mainstream in a very time poor society which cleaning your home is often the first thing to get left behind.
When you schedule a regular home cleaning, you are helping prevent bigger problems in the house while also increase your free time and improving your overall mental wellness.
A good example are the stains on carpet. With regular maintenance, home cleaners are able to remove stains before they turn into larger stains that are more difficult to remove. If you want to save up on buying a new carpet, hire professional cleaners to regularly remove dirt and debris from the carpet, and get rid of any stains. The same could be said for any of those harder to clean areas in your kitchens and bathrooms.
There are several studies that show the benefits of a clean house to the way a person thinks. Having a tidy home can boost your mood and help you sleep better. Conversely, living in a cluttered house can have damaging effects on one's state of mind.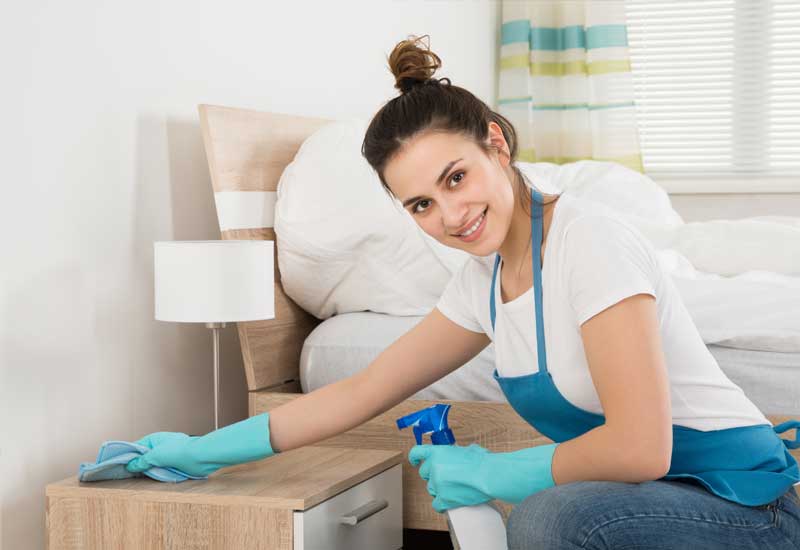 Your time is more valuable than the money you will spend on hiring cleaners
You should value your time by spending it on things that will help you live a more productive life. Because not all uses of your time are equal, you want to get the most out of your spare time and manage your tasks effectively. The reality is that many of us choose not to seek the help of cleaners because we are trying to save money by doing the tasks by ourselves. But are you really saving money by taking time away from things that can actually let you earn more?
Why work all week, just to get to the weekend and do it all again. You get back into the office on Monday and feel exhausted and wonder how your weekend disappeared.
Cleaning your home can take all day, and resting from the task can also take a few hours. So instead of tackling this physically demanding task on your own, why not hire cleaners who can complete the housework while you spend time doing something productive.
You feel ready for a fresh start
A clean house is refreshing to look at, and it's even better when you did not have to break your back to make it look that way. When you come home to a clean place, you feel encouraged to sit around and relax rather than thinking about the mess on the room, and the dirt on the floor. If you have a dirty home, that you know you need to clean, it can prevent you from doing what you actually want to do.
Whether you feel guilty having some "me" time or you simply spend all day cleaning, having clutter and a dirty home can have a significant affect on your mood. Everyone feels better in a clean home which is why home cleaners can help ensure it stays that way.
Customized service to suit your needs
Cleaning companies provide the chance for clients to choose a service that best fit their cleaning requirements. If you need a one-off clean for the bathroom, or you need the cleaning team to focus on certain area, simply arrange for a customized cleaning service and the cleaning team will come to your home at your desired date.
Just make sure to communicate your cleaning needs to the company, so they can come up with a tailor-made service suited to your cleaning requirements.
Your home should be an oasis
Stress is everywhere, and having a job that requires physical work can be even more exhausting. No one wants to spill over their work stress into their homes, but if you live in a cluttered house, stress can actually worsen.
When you have a family, and maybe both parents are working, then it becomes an almost impossible task to get to the simplest of chores.
Your home should be a place to revitalize and relax, and not a stressful environment that you want to avoid. Hiring a professional cleaning service can help make your home the oasis that it is supposed to be. With a thorough clean of your home done by trusted cleaners, you can sit back, and recharge. You will be surprised at how much difference this can make not just on your mood for that day, but also to your quality of life.
Convenience
As you may have heard in the past: you cannot put a price on convenience.
The same is true for professional home cleaning, because hiring home cleaners results in less worry and hassle for the customers. When you leave home cleaning to a trusted company, you immediately free up time, while a team of competent cleaners do the dirty work for you.
Spot dirt that you have missed
Cleaning companies know exactly what to look for when providing service to a home or workplace.
At Pristine Home, we understand that hard-to-reach areas in the house accumulate the most dirt, and thus need special attention. So if you are diligent in cleaning the house, but missed a few areas, you can rest assured that they will be dealt with properly by our reliable cleaners.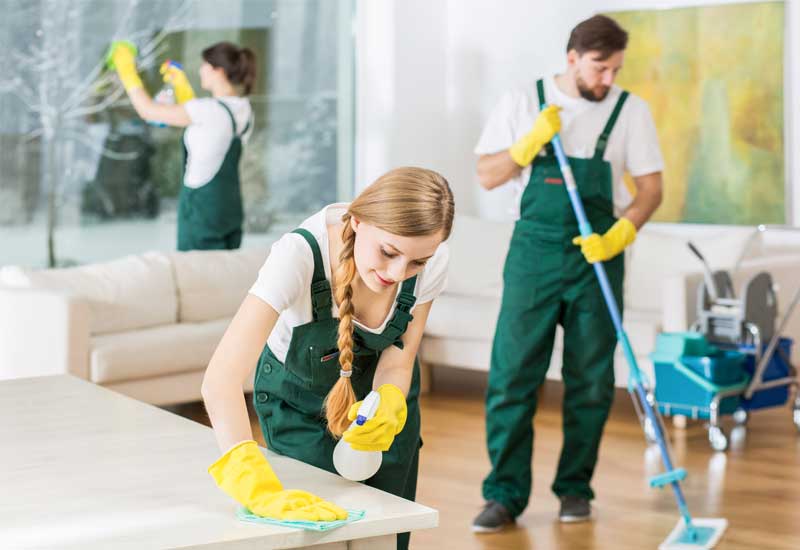 Ready to Hire Your First Home Cleaners?
Pristine Home is the fastest growing home cleaning service in Sydney, we offer a guaranteed service and customer satisfaction is our speciality. If you're wondering how much it will cost then simply fill out our quote and in less than 60 seconds you'll be able to schedule your first home clean and know exactly how much you need to pay.
We offer $20 dollars off your first regular clean so if you're looking to have a cleaner on a regular basis then this is a great way to trial our service and see if it's a good fit for your home. All of our cleaners are personally vetted which means you can trust and rely on getting the very best in home cleaners in your home.
---