There's always about the change of weather that entices us to take out our brooms and rags and begin cleaning. Disinfectant sprays suddenly become interesting to you and you have an urge to replace all your sponges in the house.
It's like an itch that you can't seem to shake off. You've got the spring cleaning fever!
If you have often wondered how this tradition came to be, and why it is important to spring clean (or clean in general!), then we've highlighted a few interesting facts about the origins of spring cleaning.
Humble Beginnings
Think spring cleaning is a Westernised tradition? Think again. We can thank the Iranians, Jews, and Chinese for coming up with a reason to get everything fresh and clean.
In Iran, usually around March 21, the new year celebration of Nowruz is held. This is a time of renewal and change for the Iranians. They would use symbols of burning and planting to represent optimism. The house, of course, is also included during this 2-week celebration. No burning involved; just a whole lot of cleaning. Iranians go as far as buying new sets of clothes. Every single thing in the house gets a proper shake down and clean.
The Jews, on the other hand, have Passover. This is also a time of house cleaning too. Many Jews believed that unleavened bread (matzah in Hebrew) was a symbol of the Jews' freedom from slavery in Egypt. Because of this, leavened bread ( or chametz) kept in the house during Passover is seen as being ungrateful to God, giving people an excuse to scour their homes for any chametz, including its crumbs! Since Passover happens during April, many believe this custom is a precursor to our modern spring cleaning.
The Chinese, like the Iranians, believe that cleaning is a proper way of welcoming the new year. The Chinese New Year usually takes place a few weeks after the first of January. The days leading up to this auspicious day, you'll find many Chinese families really give their homes a good cleaning to get rid of any misfortune or bad luck that have accumulated in the previous year. Ironically, the Chinese don't clean a few days after the New Year; this is to keep the good luck that came with the holiday intact.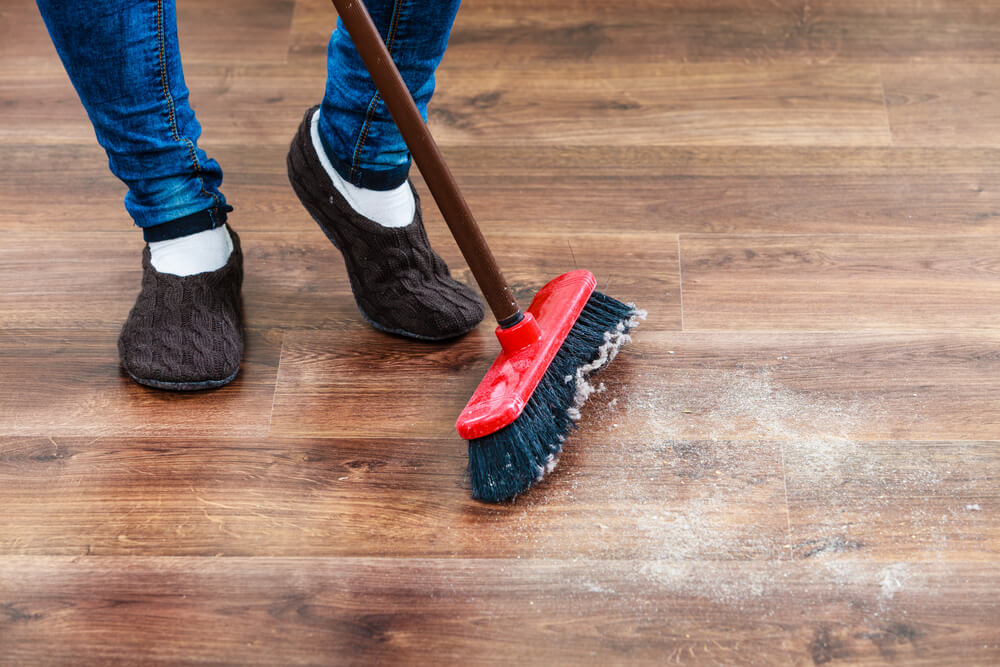 As interesting as these customs may sound, there is a biological reason why spring cleaning becomes a thing after the dreary days of winter.
During the snowy season days tend to be shorter and our bodies produce more melatonin. Melatonin is responsible for making us feel sleepy. No wonder it always feels good to be snuggling in bed under layers of blankets and a comforter!
As the season changes and the days become longer, our bodies produce less melatonin and we're awake for longer periods of time. During these waking hours we now see how much we've been slacking off in the cleaning department, creating the urge to clean.
Let's Spring To It
Let's get ourselves motivated! Here are some tips from us, Pristine Home, to get you into the mood:
1. Make a fun and upbeat music playlist to listen to – Listening to music while cleaning is always a great idea. Prevent boredom from settling in by blasting music as you sweep and dust the house (just make sure the neighbours won't mind your selection of Diana Ross and the Bee Gees).
2. Make cleaning a game – Have everyone get in on the fun by making cleaning a game. For example, dusting can be a fun activity by discovering places you don't usually get to clean daily (or at all). Keep allergies at bay by wearing a mask and gloves.
3. Get inspired – Have a style peg in mind and do a bit of research online. When you see a room or house decorated or arranged the way you want yours to, inspiration become a motivational factor to get yourself to cleaning and organising your home.
4. Think about fitness – Consider downloading a fitness app and see how many steps you make. Just imagine all the calories you'd be burning after all the cleaning is done! (More on this later.)
5. Plan a party – Have a "Welcome Spring, Be Gone Winter!" party with family and friends. Knowing that you have guests coming will hopefully be enough to get yourself moving.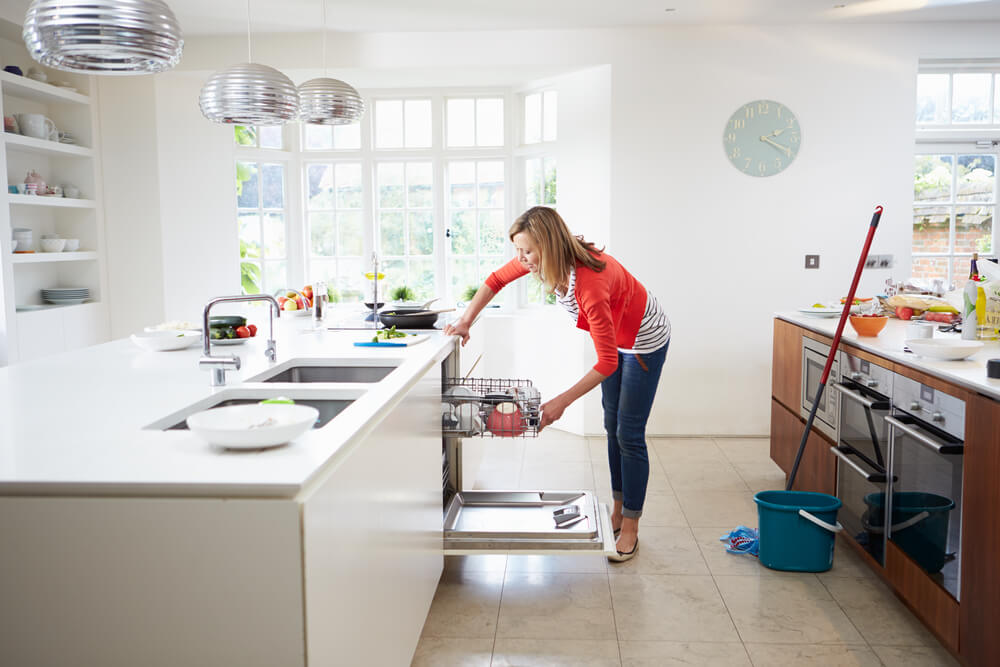 6. Break it down – Spring cleaning doesn't have to be one big monumental task (that's for us to do. We're ready to give your home a good cleaning!) Plan ahead and assign a certain task or room for each day. There is no need to overwhelm yourself.
7. Think about the future – You're done with spring cleaning and we want you to think about next year's cleaning tasks. Sounds crazy, but hear us out. As you do your cleaning this year, make mental notes about where you can improve or change your usual cleaning routine. For example, if you find yourself scrubbing the day away in the bathroom, it might be helpful to have a weekly cleaning session to prevent grime build-up. Another solution would be to book us and have our cleaners come over on a weekly or fortnightly basis.
Health Benefits of Spring Cleaning
If you're still not convinced you should be spring cleaning, here are a few of its health benefits:
1. Calories burnt – for every 30 minutes of the following activities, you get to burn a certain number of calories (these are estimates):
○ Dusting: 88 calories
○ Cleaning the window: 105 calories
○ Unpacking: 130 calories
○ Heavy cleaning and decorating: 167 calories each
○ Moving the furniture: 237 calories
○ Carrying boxes around: 260 calories
2. Muscles get toned – People tend to forget the cleaning is a physical activity and activates different muscle groups. For example:
○ Rearranging the furniture involves using your upper body and arms (lifting and pushing) and legs (squatting and picking up items).
○ Cleaning the windows uses your shoulders, arms, and legs
○ Gardening lets your back, core, and legs have a bit of a workout
3. Steps that count – curious about how many steps you actually take while cleaning? An estimate of 10,000 steps!
4. Let the sun shine – with the sun staying out longer and the temperatures becoming warmer, you're more compelled to open your curtains and windows. Letting the sun shine in and the fresh breeze entering your home is a healthy way to get your circadian pacemaker (your brain's clock) back into a rhythm.
5. Stress is less – Seeing your house free of mess and less of that musty indoor smell will help you feel less stressed about your living environment.
Getting the Job Done
Pristine Home encourages everyone to have a healthy habit of cleaning. When you have a big cleaning task you can't do, or if you simply don't have the time to do any cleaning, contact us and book a team of cleaners easily online. We'll get any cleaning job done.
---