As the weather becomes warmer there is only one thing in our minds: summer is fast approaching! How do you maintain a clean home during this time of the year?
Summer in Australia
While many around the globe are gearing up for colder months, we're keen to be spending more time outdoors as the temperature begins to rise.
Summer months usually spell "barbeque dinners" and "garden parties" for a lot of Australians and when we begin to invite our friends and family to our home, we make sure to maintain a certain level of cleanliness. As hosts, we want to be able to present our homes in an inviting and presentable manner. Given the current situation, the fear of catching coronavirus is still very much real. While outbreaks have been decreasing as of late, it is still wise to be vigilant and careful about keeping ourselves healthy and making sure that we don't catch coronavirus (or any sickness for that matter) as the summer season gets into full swing.
For the safety of everyone in your home, try to limit the number of visitors. It has been recommended to maintain a social bubble – a group of people you know personally and trust – to be able to maintain a certain level of socialisation while coronavirus still poses a threat.
This shouldn't dampen anyone's spirits however, since summertime is all about having fun and relishing time outdoors. So let's get started!
What you're going to need to keep your home clean during summer!
Broom
Mops (indoor and outdoor)
Microfibre cloths
Bucket
Multipurpose cleaning agent
Bleach
Vinegar
Baking soda
Essential oils
Cleaning Tips This Summer
Outdoors
The pride and joy of many Australians is their garden, we love to entertain outdoors so now is the time to have it ready and looking immaculate for barbecues, parties and outdoor fun with guests. Make sure that you have your garden tools ready first.
Wash the dirt off the tools. Use a multi-purpose cleaner – mix a small amount with water and keep the solution in a spray bottle. Spray the solution on spots of dirt and let it sit for some time before washing it off.
If your tools have become somewhat rusty, a bit of elbow grease and a steel brush will do the trick. Do keep in mind that tools that have begun to rust may need to be replaced, as they will eventually rust again.
After doing some garden work, make sure to clean your tools before storing them. If you need to rinse your tools, make sure they are thoroughly dried to prevent corrosion build-up.
If you're lucky enough to have a patio or deck, now is the time to spruce it up! An all-purpose cleaner with a bucket of water will do the trick.
Mix about 20 ml of cleaner into 8 litres of water.
Use your "outside" mop to clean the floor. It won't be necessary to wet the surface beforehand. If the floor needs scrubbing, use a coarse brush.
Let the soap mixture sit for about 10-15 minutes before washing off.
A squeegee can help absorb excess water after rinsing.
*If your patio has wooden flooring, water may destroy its varnish. If this is the case, just give it a once over with the broom and leave the deep cleaning to the professionals.
Ready to get your grill going? Barbecues are an essential part of an Australian summer. It's the perfect excuse to have friends and family over. No doubt your grill might have been neglected these past few months.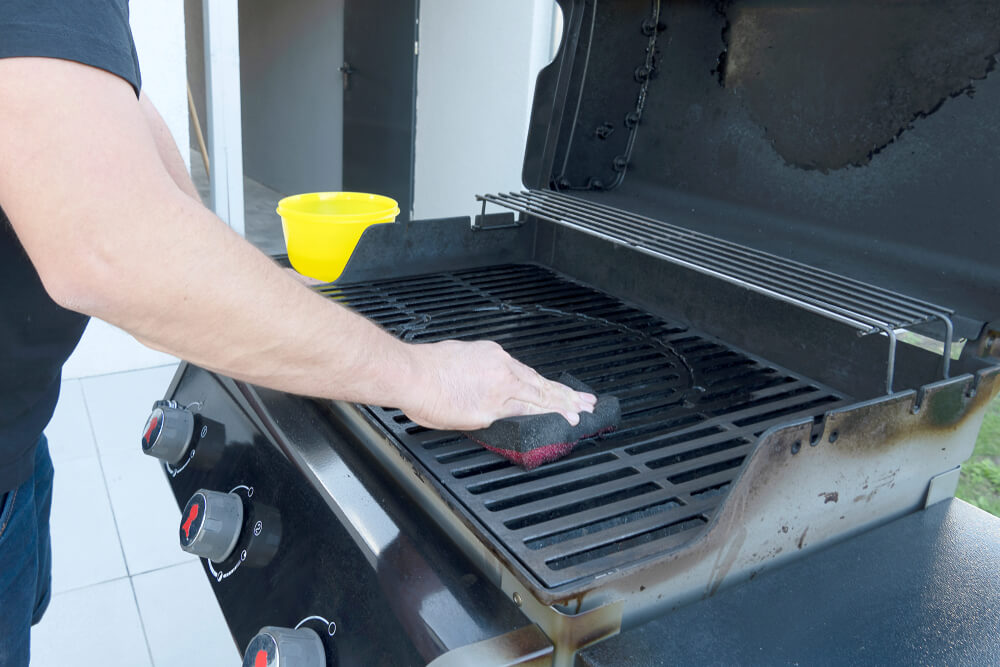 Before you place that piece of juicy meat on the grill, make sure to properly clean it first. Even if you have pre-cleaned it before, it's best to give the grill a good scrub before you heat things up. For tips on how to clean your bbq here. After grilling, don't forget to clean the interior too. Fat and food debris can accumulate, attracting pests and other creepy crawlies.
Speaking of pests….
Pest Management
As enjoyable as summer may be, the downside is that pests are bound to come out. The warm environment provides the perfect excuse for these unwanted house guests during this season. To keep pests at bay, here are some handy tips:
Regularly take out trash bins. Rubbish and discarded food can attract all sorts of pests. Don't wait until you discover a creepy crawly or two wandering into your garbage cans. Make it a habit to take out the trash everyday.
Maintain a regular cleaning schedule. There will be one less reason for pests to enter your home.
Certain essential oils, herbs, and plants can repel some pests:

Soaking cotton balls with peppermint oil will not only make your home smell heavenly, but it will also keep mice at bay. Ants are also not huge fans of peppermint. Mix the oil with water and spray over surfaces to wipe off their "paths".
Cayenne pepper can do more than just spice up your cooking. Use it on entryways to prevent mice from coming in. Mix it with water and watch house flies avoid your home like the plague. Spray the mixture along windows and doorways.
Vinegar is also an effective and safe pest repellant. For example, it can be a good flytrap. Simply pour an inch of apple cider vinegar in a container as well as a few drops of dishwashing soap. Cover the container with a plastic wrap and bore holes on it so flies can enter. They'll be attracted to the vinegar but the soap will prevent them from flying away.
Citronella is a common and effective mosquito repellant. Buy candles that are infused with citronella oil. Another effective mosquito repellant is lemon eucalyptus oil. Add a few drops into your diffuser and enjoy its benefits!
Essential oils may smell nice but be careful when handling them. They are not to be directly applied on the skin.
Your Home
Some rooms in your home are more susceptible to becoming dirtier during the summer months. Make cleaning easier with these handy tips:
Bathroom
If only you could spend the whole day under the shower, you would! The summer heat can be quite taxing and cooling off your body is one way to make things bearable. However, the bathroom can become humid, making it the perfect breeding ground for germs, molds and mildew.
Regularly scrubbing the toilet and sink will help maintain its integrity.
For a thorough clean, mix liquid soap, baking soda, and water. Use this mixture for the sink and bathtub.
Limescale can be removed with the help of vinegar.
Clogged drain? Try a bit of baking soda and vinegar.
To clean grout, apply bleach and baking soda. Let it sit for 10 minutes before scrubbing. Rinse thoroughly with water.
After showering, leave the windows and door open for better ventilation.
Bedroom
Out of all the rooms in your home, making sure you have a clean bedroom should be your number 1 priority; after all, this is where you rest and sleep. Sleeping in a dirty or disorganised bedroom can be detrimental to your quality of sleep.
Make it a habit to make your bed when you wake up.
Pillow cases, bedsheets, and blankets should be laundered every fortnight.
Wipe surfaces with a microfibre cloth. Keep your desk or study table organised.
Keep mirrors pristine with a simple solution of vinegar and water. Wipe the solution off with a damp microfibre cloth.
Make sure to also clean under the bed, tables, desk, etc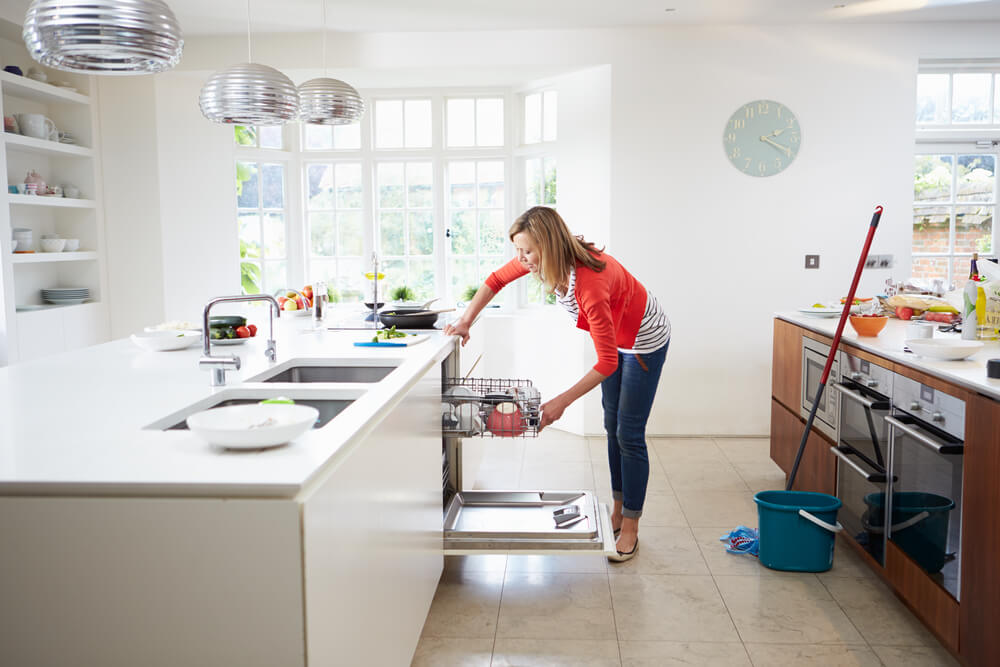 Living Room
People find themselves opening the windows more often during the summer season and this invites dust and dirt into your home.
If you have a ceiling fan, use a step ladder and a damp cloth to wipe the blades clean.
Vacuum your sofa or couch to remove dust mites, dirt, etc. Don't forget to also clean underneath.
Use a microfibre cloth to clean the surfaces of furniture.
If you have a carpet, consider having it professionally cleaned annually.
Kitchen
Summer cooking can be fun, but if your kitchen isn't well-maintained, it will begin to stink in no time because of the heat and humidity.
Regularly take out the trash. For leftovers and food peelings, consider making a compost pit.
If your home is fitted with a garbage disposal, use lemon peel or rinds with a bit of vinegar to keep nasty smells at bay.
Wipe surfaces after you cook. This will prevent stains from forming.
Use a wet microfibre to wipe cabinets clean.
Check the fridge and shelves for food that are way past their expiration date.
It may be tempting to keep those plastic containers (you'll never know when you might need them, right?) but they take up space. These containers are also not microwave oven safe and are not made of durable materials. Do a bit of a clean out and declutter of this space. Find out why decluttering is good for us here.
More Cleaning Hacks
You can never go wrong with these cleaning tips all year round:
Keep children's toys in one room or area. This will make tidying up much easier. Make it also your child's responsibility to clean up after play time.
Annoying fingerprint marks on furniture and appliances can be frustrating to look at. Prevent this from happening by applying furniture polish on surfaces.
Summer time means it's time to head to the pool. Properly clean pool toys by using a bit of vinegar.
Use a coarse welcome mat where people can dust off their shoes before entering your home.
Grass stains need to be treated as soon as possible if you want to get rid of them right away. Simply mix 1 part vinegar and 2 parts water and soak the clothing item. If it's just a small spot, simply direct spray on the spot using the solution.
Spend more time outdoors, Yes, truly! Summer time allows us to enjoy the great outdoors and the more time you're out of the house, there really won't be any reason for you to clean. By the time you get home, the kids will (hopefully) be too tired to play some more.
Remember, if you're busy you don't have to do it all alone. At Pristine Home we're here to help tailor a cleaning service to suit your needs. With over 10 years of trusted and reliable cleaning services, your home will be in safe hands. Call 1300 563 771 or book online here.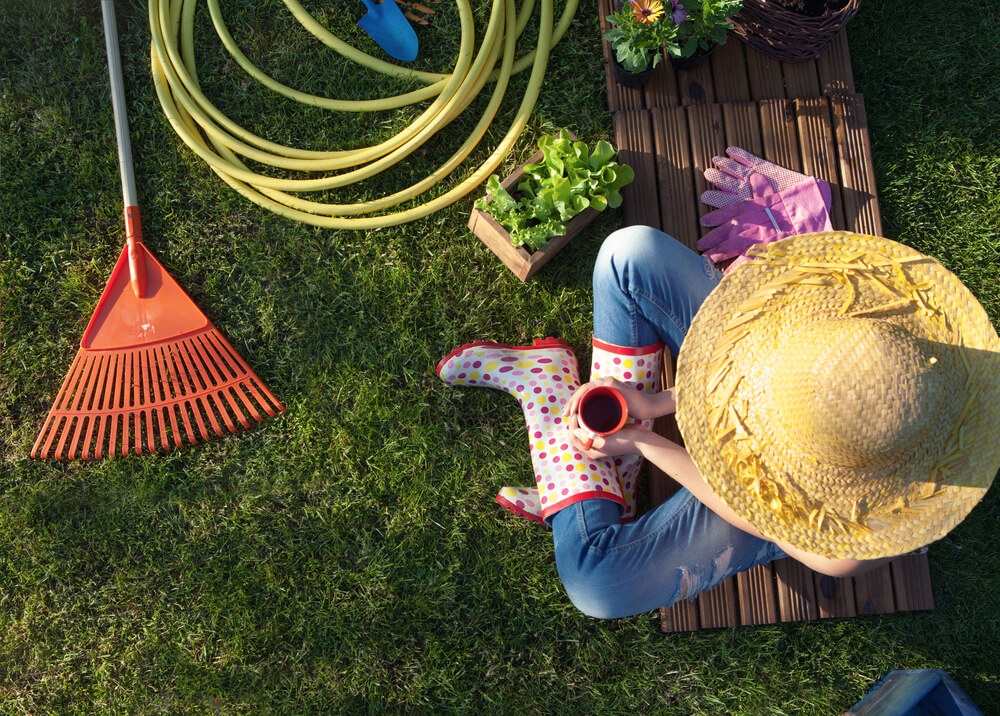 ---