If you feel like you're in a never ending loop of household chores day in and day out, you might want to think about hiring professional cleaners.
Hiring a professional cleaner isn't cheap and prices depend on what type of cleaning service you want to have done so you might be wondering if spending all that money is worth it.
Choosing the Best Professional Cleaners
There are many companies that offer cleaning services in your area and if this is your first time to hire a professional cleaner, here are some things you can ask when you get in touch with them:
What are your rates?
Are you insured or bonded?
How long have you been in the business?
How do you screen your employees?
What cleaning tasks do I expect?
What cleaning products do you use?
These are basic things you need to know before hiring professional cleaners. The company should be able to answer your questions completely and confidently. You can find more information here.
Was It Worth It?
How do you gauge if hiring a professional cleaner was worth every penny?
You are satisfied with the service
Professional cleaners have their basic cleaning services and this differs from one company to another. It is important to ask about what is included in this package when you are inquiring. Over and above this basic service, there are other cleaning tasks they can do with additional costs. For example, deep cleaning carpets and rugs and yard cleaning are extra jobs you can request the cleaner to do.
Generally, it is advisable to monitor or observe the cleaner especially if this is their first time in your home. If you had given instructions prior to cleaning, now would be a good time to see if they had followed it. There is no need to hound them while they go about cleaning though. Checking in from time to time is enough.
Also consider the fact that these are people who have had extensive training and experience when it comes to cleaning. They can get through all those nooks and crannies like no one can, including yourself. They may also bring with them specialised tools and equipment that can clean your surroundings much better than the appliances you have at home.
At Pristine Home, we limit bringing in foreign materials into your home. For basic cleaning services, our cleaners use your own materials and equipment. This prevents cross contamination, which we find to be very important especially nowadays when it is easy to contract illnesses such as coronavirus. We use our own equipment for bigger cleaning tasks such as end of lease cleaning, bond cleaning, and moving out/moving in cleaning.
You were able to do other things
Isn't this one of the main reasons why you're getting a professional cleaning service? Cleaning can take up so much of your time and energy that it leaves barely enough for you to do other chores or tasks.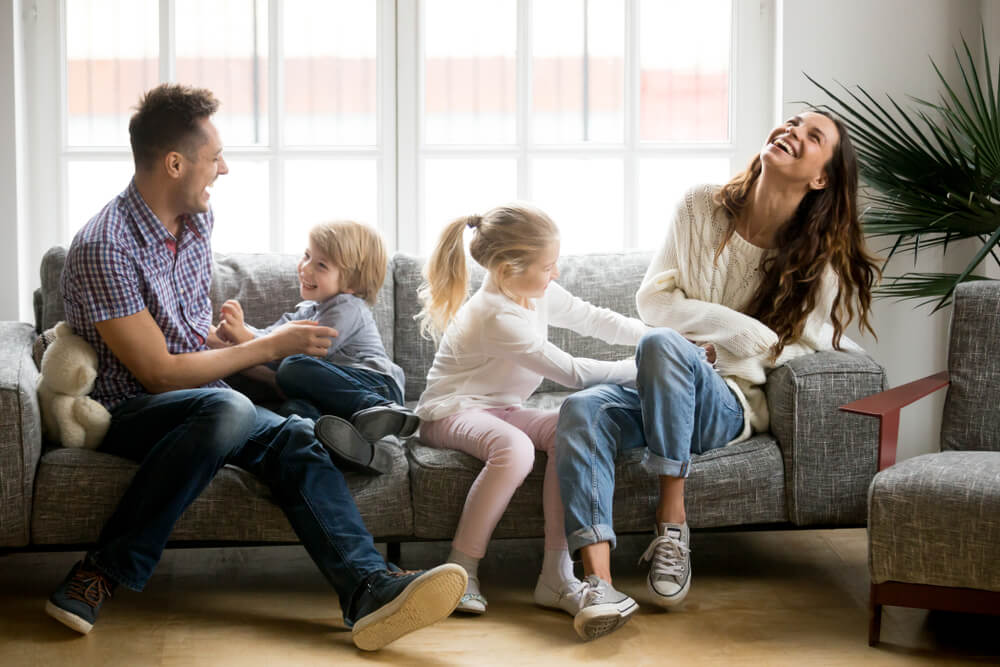 Think of it this way: you may be spending money by hiring someone else to do the cleaning for you, but you have also gained something else that is irreplaceable and that is your time and energy. These are two things you can never earn again or get back. How much you value your time and energy will help you decide if getting a professional cleaner is worth spending money on.
You feel less stressed out
Let's talk numbers here:
On average, about 83% of women and 68% of men do household chores. On a daily basis, they spend about 2.1 hours a day doing these chores. This can be tasks like doing the laundry, cooking, washing dishes, and cleaning. Let's factor in their day job, which they spend about 8 hours a day in. Then there's the time they spend on the road, and if they have children, quality time with them too should be added in.
Just by looking at the numbers alone can make anyone feel overwhelmed. Imagine having that extra 1 hour to yourself or to spending more time with your kids or doing a hobby. You will feel less stressed out during the day.
Let's also consider the fact that being in a clean and clutter free environment is very beneficial to our health. Aside from it being more hygienic, it also helps with lessening mental stress.
Here's another thing you may want to know: as many as 93% households want to put off cleaning or would rather not clean at all. This just goes to show that cleaning is a task that a whole lot of people don't particularly enjoy. Are you one of those people? If you are, then getting a professional cleaner will be beneficial.
Call a Professional Cleaner Today
At Pristine Home we know how much you value your time. Let us do the cleaning for you! Get an estimate within 60 seconds and enjoy $20 off your first booking.
---