Who wouldn't be happy to come home to a clean house everyday? Imagine not having a single thing out of place, no speck of dust in sight, the indoor air smells unpolluted, and every room has a nice scent to it— it's a dream come true for many. Sure you'd trade a clean house over a dirty place anytime, but you know keeping a space spic-and-span isn't that easy.
Now comes the consideration of hiring professional cleaning services. These services provide you with people who will take care of the whole cleaning and tidying for you. They are your fairy godmothers and godfathers in business so to speak, ready to make your dreams of having the cleanest home come true. But like any other services, they come with a price tag too.
But is the price of hiring professional cleaners worth your investment, when cleaning is something you can do yourself? Some would say it's a luxury to hire them, but is it really?
Here's some reasons why:
You are paying for your peace-of-mind
You pay for food to satisfy your hunger and cravings. You pay for education to give you the right knowledge you need. You pay for your home for a place to crash and sleep in. Why is it too hard to consider paying for your own peace-of-mind?
A clean house gives you peace-of-mind because that's simply how our minds work. Seeing things in order livens up your mood, boosts your day, and gives you that positive feeling that's good for your mind and body. This kind of feeling is worth every penny you are spending for the maid service.
Your time is of the essence
Time is the greatest investment of all. If you clock in more time at work, you might just receive better earnings. If you find time for yourself to unwind, your health and wellness will benefit the most. If you find time to bond with a person, your relationship with that person deepens. It's where you spend the most time that brings you the highest return-on-investment.
Spending time wisely means prioritising tasks from the most important to the least. Cleaning is an important task, no doubt about that. But putting it on top of your day-to-day list can mean sacrificing other more productive things you can do with your precious time. That cleaning you struggle to do for five hours can be done by experts in two hours or less.
Hiring someone to do cleaning tasks for you is the wisest choice you can do for your time.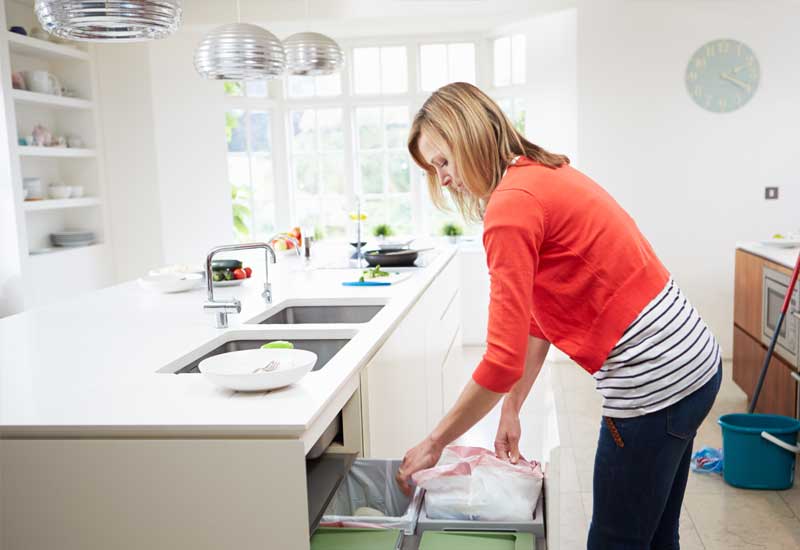 They know cleaning better than anyone
They're called "professional cleaners" for a reason. They've got the most up-to-date cleaning devices and equipment, and a whole lot of working knowledge on cleaning to boot. Their expertise is unparalleled, knowing that they've been doing this as the main focus of their business.
Hiring them will also help you gain more cleaning knowledge that you can apply for quick cleaning habits. Professional cleaners can educate you for example on how to keep your sink from being clogged, how to keep stains from your carpet, or what products to use to remove tough stains on walls. If you ask them, they might also give you tips on how to clean the most hard-to-clean surfaces in you house!
Cleaning is what they do best, and they're happy to deliver that service and maybe some extra advice to you.
Your comfort is valuable
Having a comfortable lifestyle starts from the way you manage things at home. To have a comfortable home means stress is lesser felt when you're in it. You always look forward to going home because it's your haven of comfort. It's where you sleep better and find the best spots to recharge after a long day's work.
An unkempt home should never be the reason for anyone's stress. The price you'll be paying for a professional cleaner is the price you're willing to pay for comfort.
You don't need an extra unpaid job
If you're already working a day job, it's so much better to keep yourself from the extra hassle of cleaning. Like any other jobs, cleaning takes time and energy but in the case of busy homeowners, doing the cleaning is an unpaid job. The last thing you deserve is a job that will take your time and energy away from the more important things in life.
If you have kids, your only chance to bond with them is after work or on the weekends. The worst that you can do is to sacrifice that time for a whole day of cleaning. Do the math–if you are charged an amount of dollars an hour for each task you do at work, why would you let this extra unpaid job ruin the way you manage your time?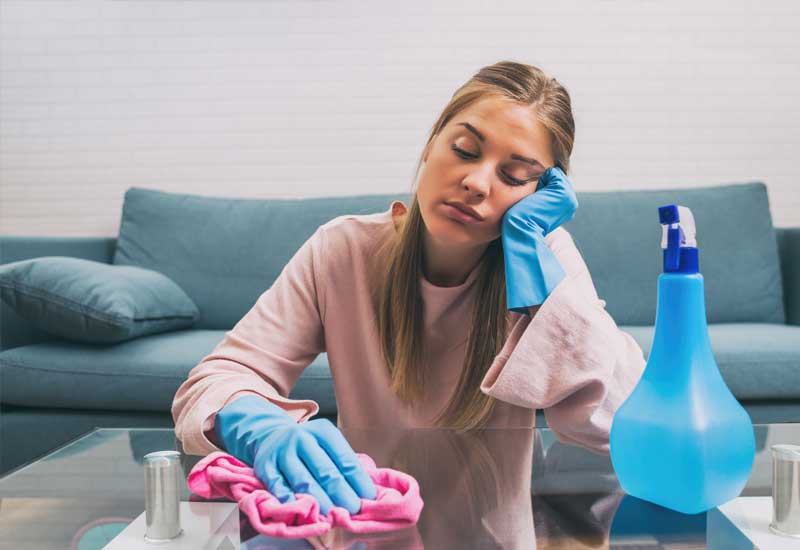 Your family deserves you
Housework is something you do everyday, and cleaning is just a fraction of it. There's cooking that usually needs an hour or two to get done, and which you would typically do at least two times a day. There's also family errands like bringing the kids to school, walking the dog, running to the grocery, or tutoring your kids. If you're someone working from home, chores like this will be a drag everyday.
Feeling guilty about paying for cleaning services is a constant struggle for stay-at-home moms and dads because even though a clean home does wonders to your family's health, the whole cleaning process snatches time away from things that matter most. It's missing your baby's first crawl because you're busy cleaning the toilet, or skipping playtime just because you have to dust off your windows. There are more valuable moments that deserve your time and attention aside from cleaning, so it's up to you to make those moments count.
You can actually pay for it
You think hiring professional cleaners is a luxury? It's actually the other way around– it can save you more money.
Time spent is equal to money spent. More time making money means more chances of higher returns. Let's do a simple computation–say, you're earning $30 an hour, and you've spent a whole five hours on cleaning tasks— that's already $150 of money wasted! If you hire a cleaning professional for $30 per hour and they finished the same tasks for two hours, doesn't that make for a great deal?
We pay for anything and everything that serve us well. While hiring cleaning services involves shelling out a few dollars for every cleaning visit, you get to save time, and save yourself the hassle of having to take on the chores by yourself. At Pristine Home, we offer our services at competitive prices so you can get more bang for your backs, and get the best cleaning for your home.
---