When the temperature begins to rise and the promise of sunny days ahead is tempting, there is but one thing keeping you from enjoying spring — spring cleaning!
A chore that is rarely on anyone's "favourite things to do" list, we've laid out a simple guide to help things get started.
What You Need
Doing spring cleaning requires a bit of commitment and elbow grease, as well as the best cleaning tools for the job. These are your must-haves when it comes to spring cleaning:
Vacuum
Mop and bucket
Broom
Microfibre cloths
Gentle cleaning solution
Garbage bags
Motivation!
Cleaning turns out to be a fun activity when you're motivated to have it done. Pop in your favourite music CD or promise yourself that you'll buy a box of piping hot pizza when it's all done.
Declutter First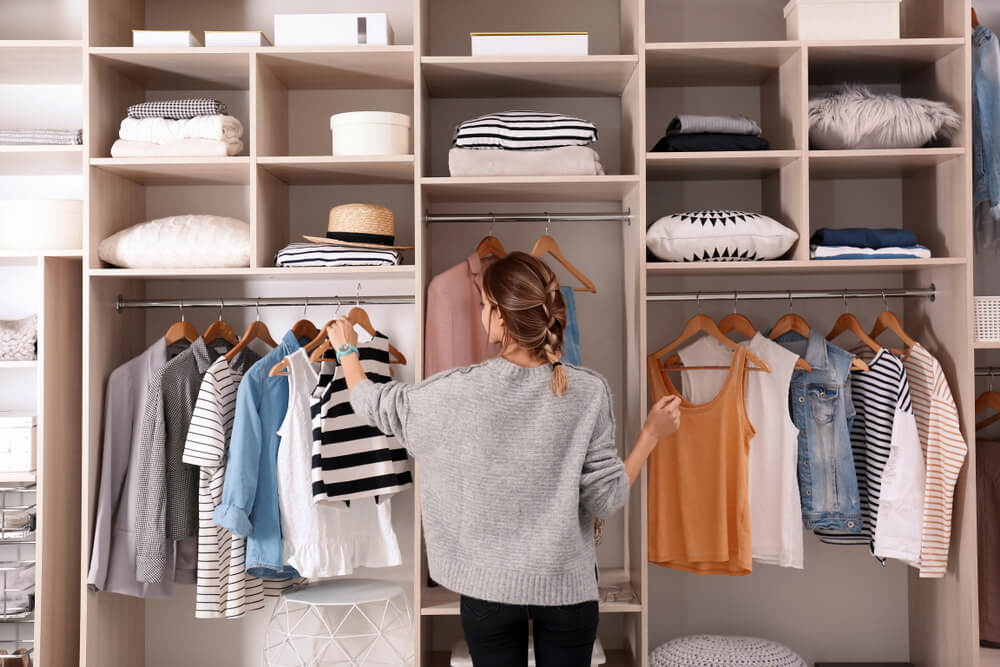 Part of spring cleaning is taking a good look at what you have right now and getting rid of the stuff you don't really need anymore.
Sometimes it's quite difficult to come to terms with the idea that you need to learn to let go of a few possessions but when you realise the benefits of decluttering, you'll see that it's a good idea after all!
Start with your closet. One by one closely inspect each item of clothing and decide which ones you should keep, and which ones can be given away or even sold. Let go of clothes that are ill-fitting (we're sorry to say that the pair of pants you wore a few years ago won't fit you anymore) and instead strive to keep clothing pieces that have classic lines and styles. For example, keep your plain white button-down shirt. Pair it with your denim jeans and you have an instant classic look. Throw a blazer over it and you're ready for a dining experience at an upscale restaurant downtown. Knowing which pieces to keep and let go will help make more space in your wardrobe.
Head over to your kitchen and take a good look at your appliances. Is there any kitchen equipment you haven't used in the past 9 months or so? Maybe it's time to sell it or give it to someone else who has better use for it. Keeping your kitchen counter clutter free makes it look all the more neat and tidy.
For your other belongings, you can ask yourself the following questions:
Has this served its purpose?
Have I used it in the past few months?
Will someone else benefit from this?
Am I keeping this for the right reasons?
Will it make a difference if I let this go?
Sometimes decluttering is more of a mental game and realising that you're better off with less objects in your home. Remember that the purpose of decluttering is to get rid of clutter – which is made of items we don't need or use anymore – to help make our living space more attractive and less chaotic.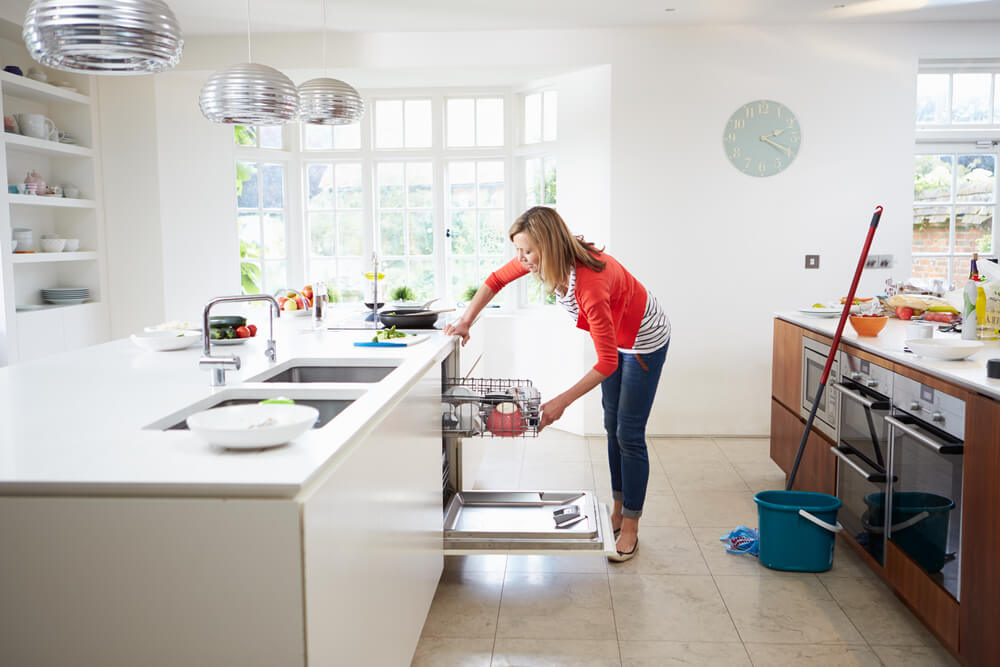 Kitchen cabinets are another part of the home that is notorious for keeping clutter, whether we realise it or not. Now is the time to see if you've been keeping expired goods.
Take out everything from the cabinets – yes, everything – and divide the items into two groups.
Group 1 are items you plan to keep. Group 2 are items that need to be discarded. Carefully look into each label and see if it has expired. If the print has faded, it's best to discard it.
If you've been keeping appliances in your kitchen cabinets, ask yourself if they are really necessary. Appliances that are used regularly are kept on counters so there must be a reason why these pieces of equipment are hidden. See if there is a model that is smaller and does the same job – you just might need an upgrade if letting the item go is too drastic of a move.
Wipe down the interior of your cabinets with a wet cloth. Make sure to catch those cobwebs! Get a flashlight and see if there are any telltale signs of a four-legged critter calling your cabinet home.
Keep the cabinet doors open while it dries. When you return your stuff back, organise them in such a way that it is presentable and neat. Invest in organising baskets.
Don't forget that your bathroom needs some lovin' too — and in the form of decluttering! Hoarding products in our medicine cabinet may be a habit that you don't know you've developed over the years. It's time to check if you've been using expired facial cream.
Just like your kitchen cabinet, take out everything.
Throw expired, unused, and empty bottles or tubes.
Carefully check expiration dates. Some cosmetic products need to be discarded after 6 months of opening them so watch out for a special number that's printed on labels.
If you're unsure if a product is expired or not, it is better not to risk it and simply discard it. Taking a sniff off if the product isn't the best way to decide if it's still usable.
Wipe down the insides of the bathroom cabinet with a wet cloth and a soapy solution.
See mould? Use white vinegar mixed with water and spritz over the area. Let it sit for half an hour before wiping it down with a clean cloth.
For more decluttering tips, read our guide to decluttering here.
Cleaning Your Home
Bedroom
Spring cleaning your bedroom is a must and here is checklist to help keep things simple:
Wash your comforter, blanket, bedsheet, and pillowcases. Replace with a set that will suit the warmer days ahead.
When cleaning, always start from top to bottom. That way all the dust, cobwebs, and whatnot simply fall on the ground and can be easily cleaned.
Sweep the floor (if you have wood or concrete flooring). Mop if necessary. Be mindful of wood finishings and how water can affect it.
Dust surfaces with a dry microfiber cloth.
While cleaning, open your windows and door to let some fresh air in.
Living Room
The living room is such a high traffic area and requires a bit of TLC!
Clean from top to bottom.
Move furniture away from the wall so you can clean areas that are usually hidden from the naked eye. Don't be surprised if you come across a dust bunny or two!
Vacuum your rug or carpet.
If your couch or sofa set has removable upholstery, take it out and have them laundered.
Wipe down surfaces.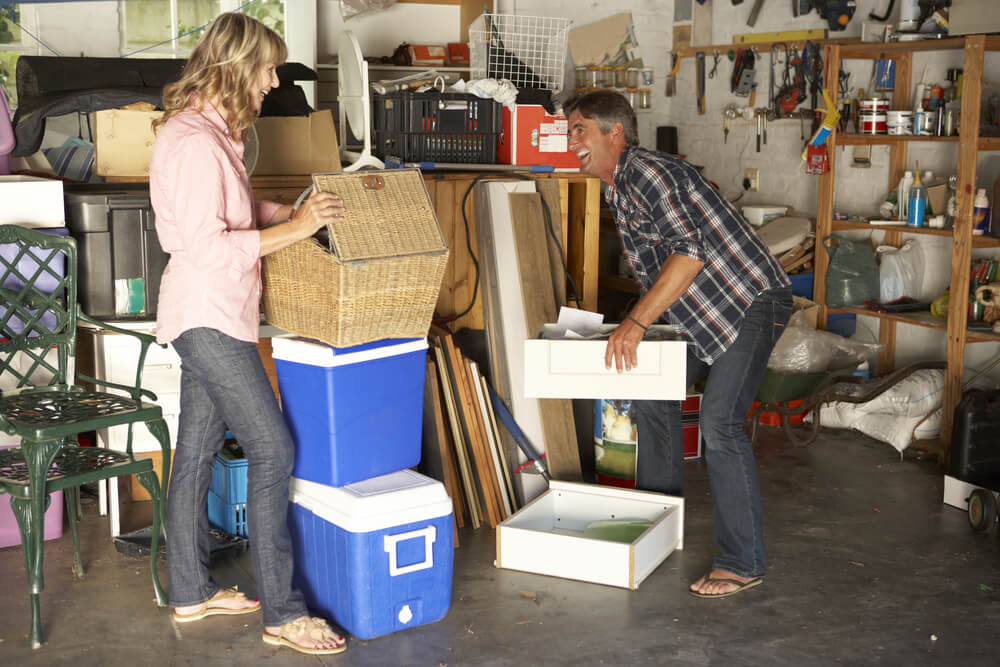 Garage and attic
Your garage and attic (if you have one) are two places that are known for being a "dumpster" — quite literally dumping things you think you need, or you just have no idea where to put them!
Take a good look at the stuff you have stored. Are they essential? Would it be ok to let them go?
Take them out and dust them one by one and place it back.
Sweep the floor and wipe down the walls. Get rid of cobwebs.
Cover items with a used bed sheet to prevent dust from settling on it.
Visit your garage and attic every now and then and see if there's anything you can let go. Don't wait until next year to do some decluttering!
The Takeaway
Spring cleaning is surely a chore worth doing in the end. When you're done with your checklist, you'll find yourself living in a much more comfortable and breathable space. Keep it that way and hire a professional cleaning service every week to help maintain your home's cleanliness. Contact us at Pristine Home now for an quote and enjoy $20 off of your first booking.
---