Look around you. Really look around your home.
What do you see?
Chances are you see some spots that need cleaning and decluttering. You might have been tempted to declutter at one point or another. What are you waiting for?
Why You Need to Declutter
If you think that getting organised and removing clutter from your home isn't worth it, think again.
There have been numerous studies done in the past about how decluttering can actually help make you healthier and happier. Marie Kondo wasn't wrong about keeping items that only spark joy. She knew how getting rid of things you don't need in your home can bring about a sense of joy and contentment.
If you aren't convinced yet, here are 6 reasons why you should begin decluttering:
Promotes Relaxation
Seeing your living space free of mess or clutter can help you feel more relaxed and less stressed out. Also, did you know that people are most stressed out when they have to deal with their own belongings? Imagine never having to deal with your stuff again because it's much less now.
You're Helping Others
When you declutter, you'll discover things you haven't worn or used in years. If they are still very much usable, donate them to your local charity. Everything you get rid of doesn't have to be thrown away.
Promotes Creativity
Aside from promoting relaxation and a more peaceful and calm mind, minimising clutter seems to also stimulate creativity.
More Hygienic
Less items in your home means less dust will settle on their surfaces. This will help improve air quality in your living space. There will be less chances of allergies kicking in too. This is especially important nowadays, given the sudden rise of viral infections such as the coronavirus.
You're More Focused
Seeing a neat home can contribute to having a more focused mind. How does this happen? A messy environment is "competing" for your attention. It is screaming "Look at me!" while you attempt to do work or other household chores.
Earn a Bit of Money
Some people have discovered that old clothes or toys can fetch a hefty price. If you have been in possession of a collector's item, post it online and sell it! Many people have turned online selling into a full time business as it can provide a good amount of money.
How to Declutter
Some tried and tested tips to begin declutter from your friends at Pristine Home:
Set a Goal
Before attempting to declutter, sit down and set goals. Try to pinpoint what are "hotspots" of clutter in your home before starting. This will give you a clear idea of what to do and how you want to go about decluttering.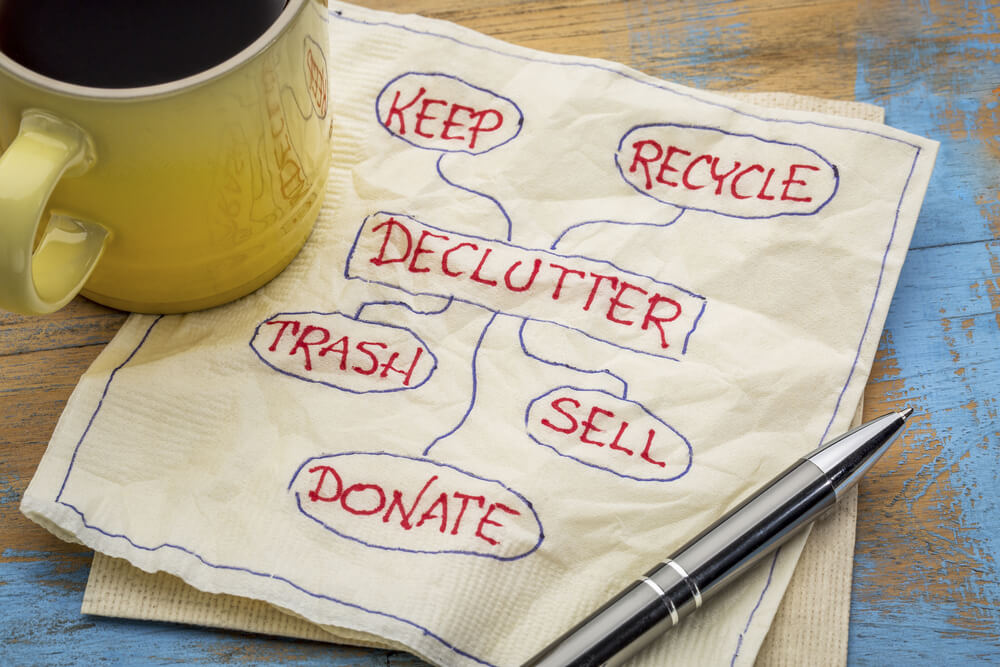 Keep in mind that decluttering shouldn't be done in one big swoop. Break it down into smaller tasks and you'll feel less overwhelmed. If you pressure yourself to do everything in one day, for example, chances are you won't be able to do it at all.
Have a Sorting System
Remember when we said decluttering doesn't mean you need to throw everything away? Create a sorting system of what to keep, store, and give away before decluttering. This will help you decide which items are worth keeping and which should be thrown or given away.
Keep: things that you want in your home
Store: these are items that you may want to keep, like some of the kids' old toys. Try minimise these though, as storage boxes can take up space in your attic or basement.
Give away: these are items you can donate, sell, or simply get rid off.
Have a Separate Box for Recycle Materials
Things like old telephone books, documents you don't need, junk mail, bottles, plastic containers and such can have a box of their own. Drop them off a recycling facility near you if your garbage collector doesn't handle recycling.
Follow the 80/20 Rule
Did you know that we only use about 20% of our clothing? That's 80% of clothes that's just sitting in your closet. This also applies to other stuff lying around in your home. Your goal is to get rid of 80% of the things you don't use or need.
Go for Flat Surfaces First
Tables, counter tops, and the like are a magnet for clutter. Go for these first and try to limit what you put on it. This seeing it free of any item can discourage you and others from turning it into a messy sight.
Keep Like Things Together
Categorise items according to how they're used and how often. This will make organising so much easier to do and maintain in the long run. You can keep art materials in one drawer for example, where it is easy and convenient for kids. Invest in some attractive containers where you can further organise art materials into crayons, pencils, etc.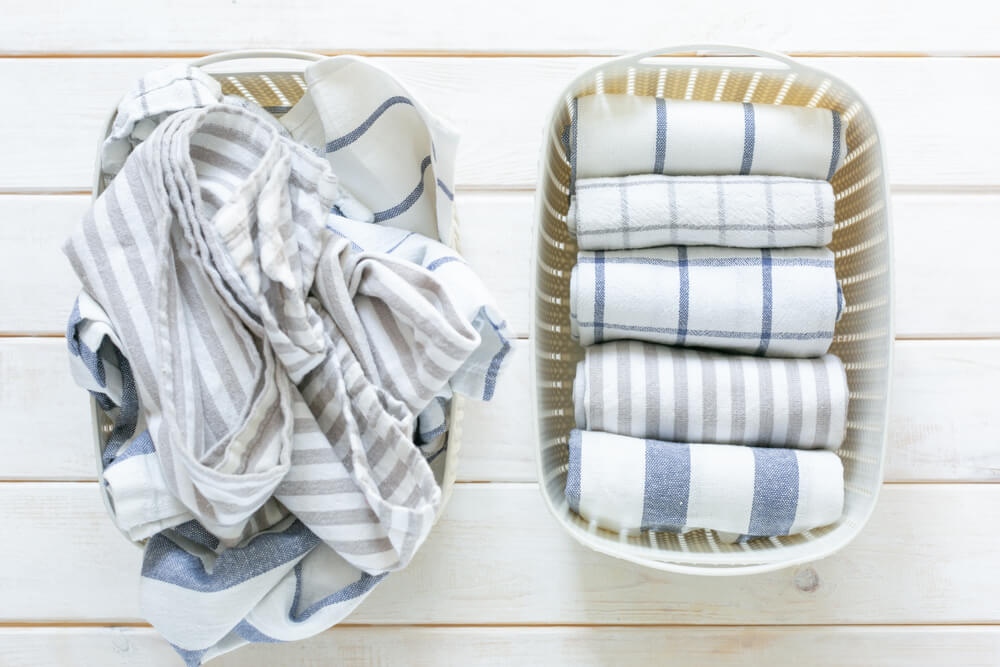 Sleep On It
We understand that it can be hard to let go of some items, especially if you're the type that likes to keep things for sentimental reasons. If it's really hard for you to let go of an item, sleep on it.
The item isn't going anywhere anyway. Give yourself a day or two to really decide if it's worth keeping or not.
You can learn why decluttering is also more for your family, than for yourself here.
We'll Help You Live a Better Life
After decluttering, contact Pristine Home for a thorough clean in your home. There is nothing better than living in a place that is organised, neat, and mess-free!
---