Moving can be a mixture of different emotions – you're excited to be living in a new place soon, possibly in a new town or city; you're dreading the packing and cleaning; and finally there's also a sense of sadness that the place that you fondly called "home" for some time will soon be someone else's abode.
But here it is, you're finally making this big step in your life, and no doubt it might have felt that your "to-do list" is never-ending.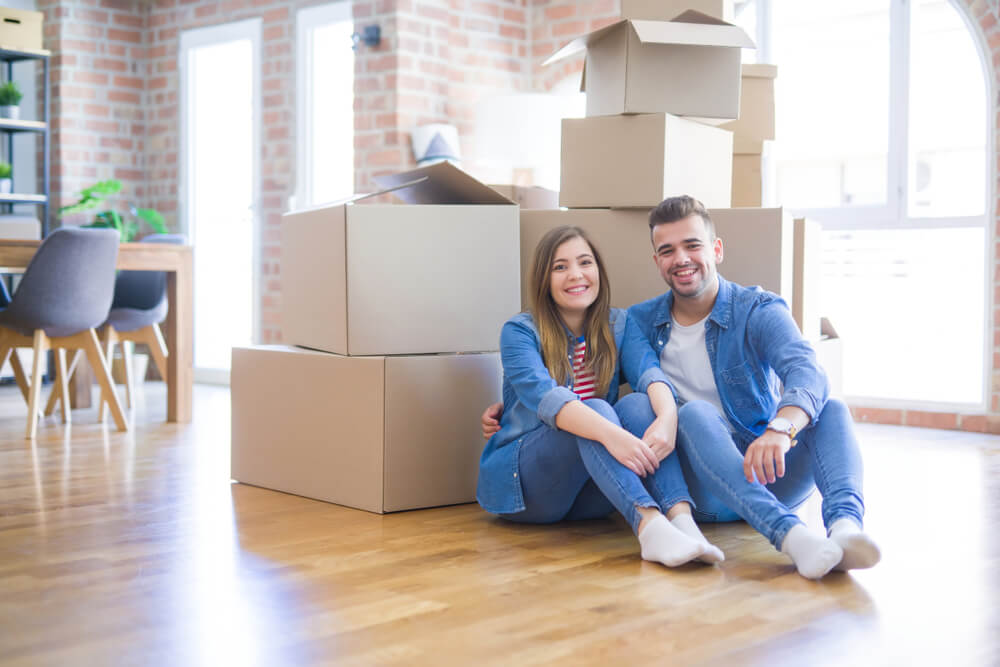 Before the movers haul all your stuff into your new home, you have this big empty space right in front of you and suddenly it hits you: the changes you can do is practically endless. Ahead of doing anything though, cleaning should be a top priority.
Things To Do BEFORE Moving In
Whether you're moving into a newly built property or into a rented apartment, here's a list of things you need to do before officially call your new place "home".
Note: Renters, your landlord might have some of these things checked, so it's best to ask about them first. There's also no harm in double checking.
Do another once over. You have the keys in your hand, the place is now yours! Now head over and double check everything. Make sure that everything that you agreed upon with the contractor or landlord is in place.
Change the locks. If this is a new place, you might have chosen the locks yourself and had a locksmith install it. If this is a rented space, inform the landlord of any changes in the property.
Deep cleaning is a must. If you're renting, your new place has most likely gone through a bond clean  but who knows what's lurking in between carpet fibres and inside cabinets? If the place has been in the market for some time, you weren't the first person to check the place out; other curious and interested renters would have checked the place out too. Hire a professional cleaning company to do the deep clean for you. This is one thing you don't want to spend time on, especially when you have other important things to think about.
Change the toilet seats. Be the king or queen of a brand new throne when you move in. Don't waste time cleaning up the toilet seat. Have peace of mind and buy a new one.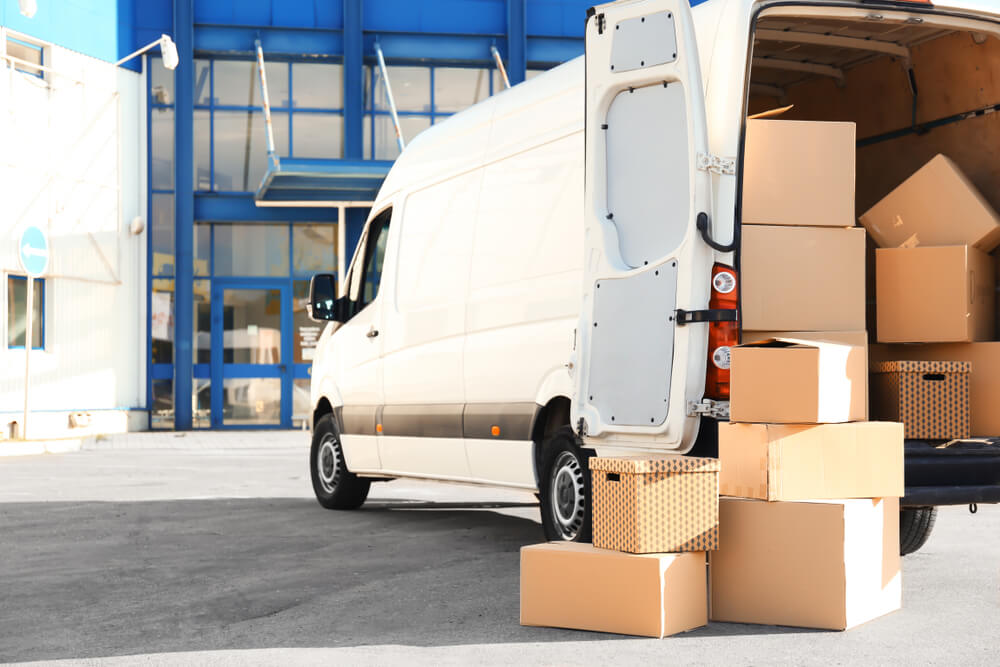 Get pest control to check the place out too. Are you sure you're the only ones moving in? Have a pest control company check your place for any creepy crawlies.
Air filters will need to be changed. If you're unsure when the air filters were last replaced, it would be best to simply buy new ones. Old and dirty air filters will have dust swirling around your home, and any sort of cleaning will be rendered useless. Once you replace the air filters, make sure to take note of when new ones were placed so you can keep track of when to have them changed again.
Take safety precautions. Check smoke detectors, fire extinguishers, and the dryer vent in the laundry room.
Wait out on that paint job. You might be tempted to have one of the rooms (or your whole home) repainted. We suggest waiting it out first before committing to a particular colour scheme. As you make yourselves comfortable and used to staying in a new place, you'll be able to get a sense of the perfect colour you may want as the lighting differs during the day. Who knows you might not even want to repaint after all!
Pro tip: Make sure to inform your landlord of any changes you intend to make in the property. This will definitely affect your chances of getting your bond in its full amount.
Cleaning Tips from the Experts
Cleaning should be the first thing you do before the movers arrive. A big open space would be ideal as you don't need to be moving furniture and boxes around. Take note of the following things:
Make sure cleaning tools are all ready. You'd hate to run to the nearest store to buy a bottle of all-purpose cleaning solution.
When you clean, clean from top to bottom always. The dust and dirt from higher places will simply land on the floor and it will be much easier to sweep or vacuum it away.
Have a fun playlist to keep you company. Play some upbeat music to keep you from feeling bored.
Here's a quick checklist of cleaning tasks that everyone in the family can do, broken down into daily, weekly, monthly, and seasonal chores:
Daily Cleaning Tasks
Make beds
Wash the dishes
Sweep the floor
Wipe counters and tabletops
Take out the trash
Return things in their proper places
Weekly Cleaning Tasks
Do the laundry
Vacuum the floor
Mop hardwood floors
Clean the bathroom
Check the fridge for expired food
Water houseplants (if any)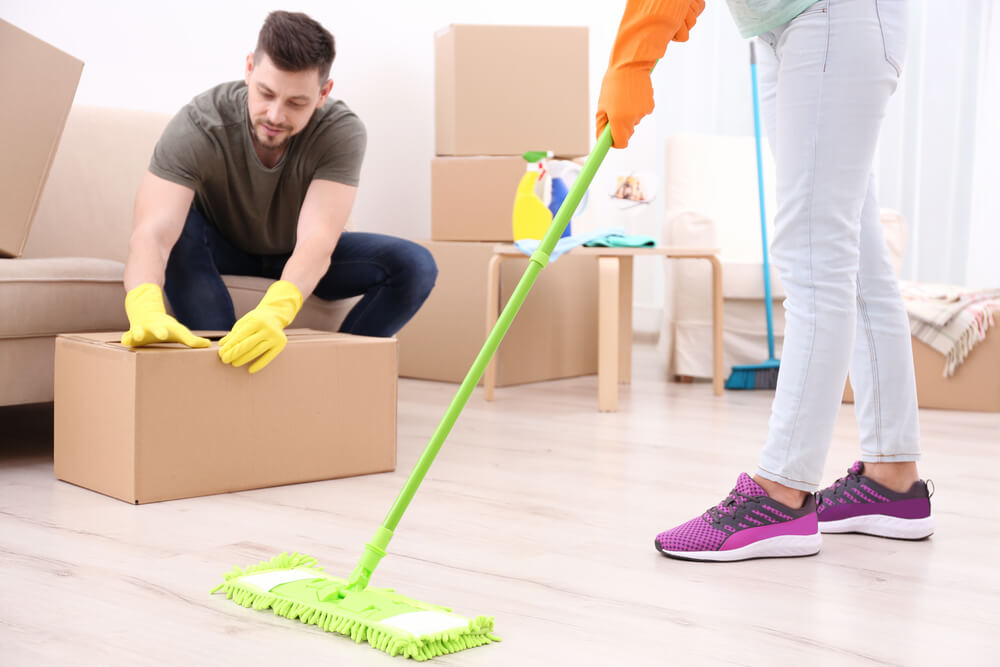 Monthly Cleaning Tasks
Sanitise or wash mattress and duvet
Clean furniture
Check the oven
Clean light fixtures
Dust and wipe windows
Seasonal Cleaning Tasks
Clean out closets and cabinets
Wash window screens thoroughly
Deep clean appliances
Carpet and rugs need cleaning
Clean and polish wood furniture
This is a suggested list of cleaning chores that you can use in your new home. You may adjust and change according to you and your family's schedule and lifestyle. If anyone in the family was recently sick, make cleaning a priority to prevent anyone else from feeling under the weather.
Get Professional Help
Our professional cleaners can easily come over to your new place and have it ready for moving in. You may also have a scheduled visit every week or fortnight so that cleaning doesn't end up being cumbersome.
In just a minute, booking cleaners from us has never been this easy and hassle-free. Choose from a wide range of cleaning services that we offer, and leave it to us to keep your new home in tiptop shape
---