You've booked your first professional clean with Pristine Home — congratulations!
Enlisting the help of a professional cleaner frees up your and your family's schedule, but you might still need to do a bit of tidying up to help our cleaners perform better and become more efficient with their cleaning.
Things To Do Before We Arrive
It's easy to assume that just because a professional cleaner is coming over, all the cleaning will be done by our team. To help make the job more efficient and so we can do it the best way we can, here are some things for you to do beforehand:
Organise or pick up items lying around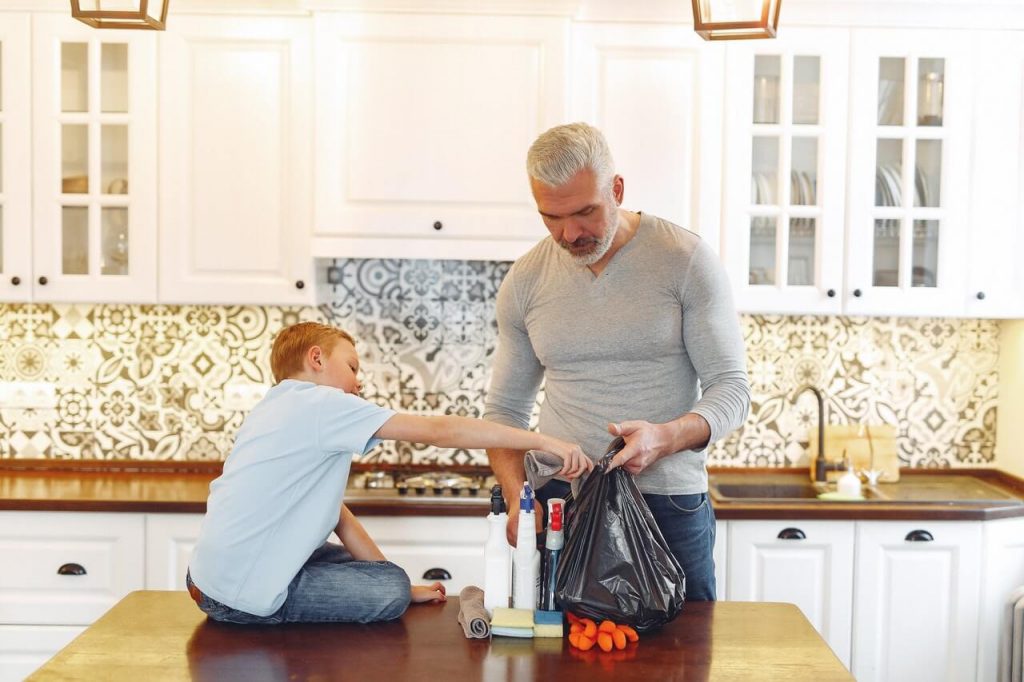 Doing a bit of organising before we arrive will help us a great deal. We'll have more time doing the actual cleaning, as opposed to organising your home. Do remember that our home visits have a time limit — you want to make sure that the time spent in your home is maximised. Doing some tidying up will decrease any chances of anything getting misplaced.
Be conscious of your personal documents
Bills and other such personal documents should be stored properly as these may look like trash to a professional cleaner. You may keep them in a folder on a desk, in a drawer, or simply write a note that says "Do not touch" on touch of a stack of bills and important mail.
Secure personal jewelry, small electronics, and loose cash
All of our professional cleaners have undergone strict background checks and have been hired based on recommendations and their past work experience. However, despite such measures, this won't completely prevent any theft from occurring. To be on the safe side, keep valuables like jewelry, small electronics, and loose cash in a safe and secured place.
If you have pets, put them away for the time being
To help our cleaner feel safer, and for your pet to be more comfortable, it's best to keep your four-legged friend in its cage for the meantime.
Identify any broken things in your home
Have a quick look around and check for any items that are not working properly or are already broken. Doing so will spare you the hassle and embarrassment of putting the blame on the cleaner for something he or she didn't do.
Check for areas in your home that need special attention
You might have hired one of our team members to help you clean a specific area in your home (your bathroom for example) but it wouldn't hurt to see if you want other areas to be given extra attention by our cleaners. Do keep in mind that add-on services such as carpet cleaning come are charged separately; it might be better to lay out such special cleaning instructions before booking so a more accurate fee will be charged. You can learn about prices here. 
Give access to your home
If you have booked a cleaning while you're on vacation or in the office, leave special instructions about how our professional cleaner can gain access to your home. If you live in a condominium, you may inform the front desk about a professional cleaner coming over.
How Much Does a Professional Cleaner Cost?
At Pristine Home, our most basic cleaning service includes dusting, sweeping, and wiping surface areas. If you wish to have certain areas cleaned in a specific manner or using a special product, do let us know beforehand.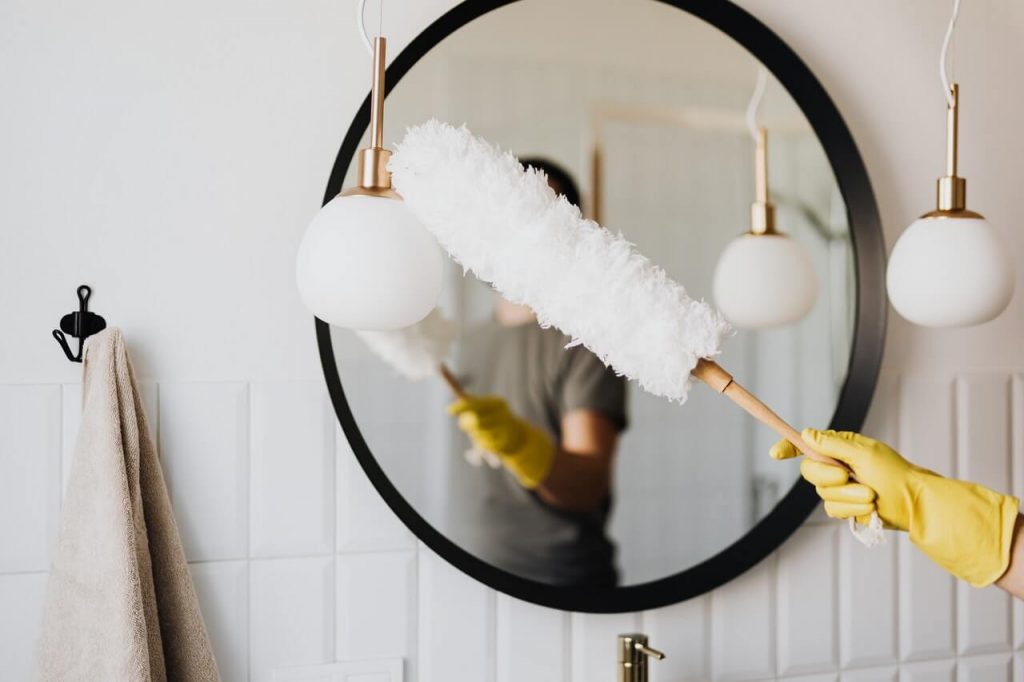 Our prices vary depending on what service you decide to get and how long the cleaning will be. Prices also vary depending on your location. We highly recommend setting a weekly or fortnightly cleaning schedule with us to help maintain your home's cleanliness.
Basic home cleaning services make use of your products and tools; we find that this is best to prevent cross contamination. This is also especially helpful if certain surface areas or floorings need to be cleaned with a specific cleaning product.
Book a Professional Cleaner Now
In Sydney, Pristine Home has been providing professional cleaning services to many homes for years. Our team of professional cleaners have been well-trusted and loved by our returning clients. Book us now and enjoy $20 off your first booking!
---