We're cleaning now more than ever but there are still some areas in our home that we tend to leave out. Sometimes, we have no idea that they need cleaning in the first place!
Walking into a room, you automatically know what to do: pick up dirty laundry, take out the trash, and dust the surfaces. When you're all done, it never really occurs to you that there are even more things in your home that you need to clean routinely.
Don't Forget to Clean These Things
Refrigerator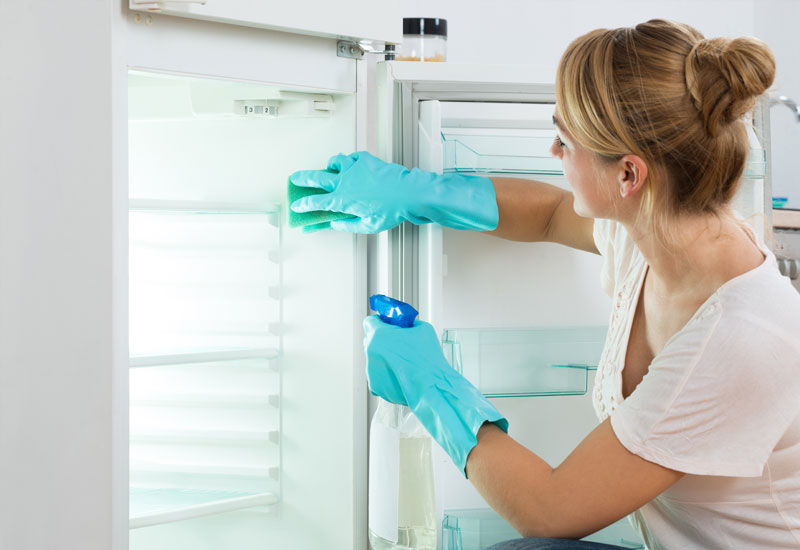 One of the things that we neglect to clean is the fridge. Most of the time we just shove food in it and leave it be, but did you know that an unclean refrigerator can actually make you sick? The fridge was tested by the NSF International and out of the 20 models, the germiest compartments were the meat and vegetable drawers.
To begin cleaning the fridge, unplug it first. The doors will be left open and you don't want to waste energy while you clean its insides. Unplugging also helps the freezer defrost. Check every container and compartment. Toss out food that's about to go or you have no plans of eating anymore. You may create your own compost pit if you have a garden so discarded food won't have to go to waste.
Wipe the surfaces down with a gentle multipurpose cleaner, ideally one that is unscented. Use warm water to scrub and soak the drawers, containers, ice trays, and so forth.
Pillows
Pillows are one of the germiest items in your home. Skin debris, saliva, and dirt can easily seep through the pillow case and land on the pillow itself.
Most, if not all pillows have care instructions and are usually machine-washable. If you're not sure, set it on a gentle cycle and wash with warm water. Another option is to leave your pillows out in the sun. The UV rays can kill any bacteria that may be lingering on your pillows.
Windowsills
Windows are pretty easy to clean, but the windowsills can be neglected. Dust, dirt, and dead insects can accumulate easily especially outside.
If you have a vacuum cleaner, change the attachment to a brush. You can use a regular household brush and carefully brush away debris. Wipe the area clean with a damp cloth and let it dry.
Garbage Bins
When was the last time your bins were washed?
Lining them with plastic bags can only protect its interior for so long so it's high time that your garbage cans get scrubbed and clean. It's important to maintain a clean bin because it can invite infestations from pests and other critters. There might be food stains and moldy parts that need to be thoroughly scrubbed.
Take your bins outdoors and wash it with a garden hose. Use a good sturdy brush and a simple solution of water and all-purpose cleaner. Scrub the bins thoroughly and leave it out to air dry. As much as possible, clean your bins every month or so.
Oven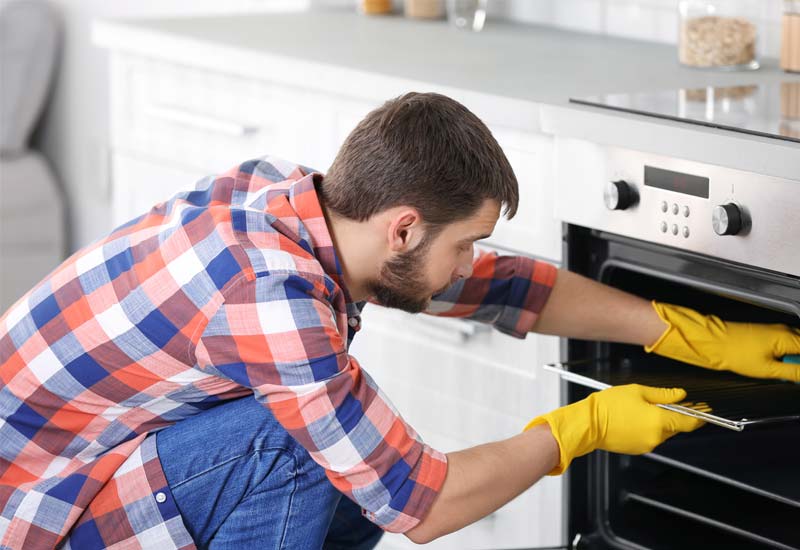 Unlike stove tops which are visible, ovens can be a hotbed for bacteria, grime, and rotten food. The base or flooring of the oven is laden with food droppings from dishes we bake or heat up. If we don't clean it regularly, it will just pile up until it can be very hard to get rid off.
Start by removing all the racks. Grab a flashlight so you can see the inside. Gently wipe the surface with a damp cloth. Some ovens have a pull-out base feature for easier maintenance. Or you can even purchase a silicone oven liner, which can make cleaning up even easier. Placed in the bottom shelf of your oven, they catch the accidental spills and crumbs and because many come with a teflon coating, the clean up is easy!
Undersides of Furniture
When we clean under pieces of furniture, dust bunnies and a few missing items here and there are quite common but have you ever checked the underside?
Straight out of a horror story, you might find yourself face to face with cobwebs, grime, and other ungodly sights that are guaranteed to send shivers down your spine. Use your vacuum to clean the underside of bed frames, couches or sofa sets, and other furniture. Make it a point to clean these parts at least twice a year.
Topsides of doors, cabinets, and the like
From the bottom we move to the top.
Topsides of doors and cabinets aren't usually cleaned. It's not something that would occur to us whenever we do household chores, but these areas can be very dusty. To clean hard-to-reach places, attach a microfiber cloth at the end of a mop or broom and clean away.
Tip: always clean from top to bottom in every room. The dust and dirt from high areas will be swept or vacuumed when you've reached floor level.
Reusable Bags
Now that more and more people are becoming more eco-conscious, reusable bags are more commonly seen nowadays whenever we go out shopping. At the rate we bring them out, don't you think it's time they had a good washing?
Reusable bags should be treated like an item of clothing. It should be machine-washed as long as the material is machine-washable. If you're not convinced that it needs to be washed, think about the numerous times it was placed on the floor, the dirt it might have accumulated from those vegetables you bought, or juice from raw meat that have seeped through.
Keys
Keys are one of the few things that we tend to overlook whenever we clean but if we think about it, it should be cleaned as regularly as our door knobs considering how often our hands come in contact with them.
You can wash your metal keys by soaking them in warm water with a cleaner. If you have an old toothbrush, give it a quick bushing. Those crevices might be harboring germs and molds. Dry them thoroughly with a clean towel.
Electronic keys can't be washed so opt to wipe its surface instead with disinfectant wipes that are safe.
A Final Note
It's important to know that cleaning these things in your home will help maintain its quality and integrity. By treating your appliances and furniture with care, you can expect that they last long and perform well even after a number of years.
If you're short on time, call in the experts.  At Pristine Home we can tailor make a domestic cleaning service that suits your requirements. Call our team on 1300 375 275 or book online here.
---