If you have allergies or you live with someone who has, your home can either be a source of relief or a nightmare to live in. With so many allergens that can cause an allergic reaction, sometimes trying to single out which ones are triggers can be like finding a needle in a haystack.
At Pristine Home, we have some of the best cleaning advice that can help you and your family cope with allergies and keep them at bay
Best Cleaning Tools
Cleaning your home begins with owning the right cleaning tools. There are some products that will perform better than others when it comes to keeping allergens to a minimum.
Fabric Allergen Sanitizer Vacuum – investing in this kind of a vacuum cleaner that has a built-in UV light that helps kill bacteria and dust mites. Because of its dual filtration system, you get to get rid of almost all of the possible allergens on fabrics.
Washable Microfiber Cleaning Cloths and Mops – we have mentioned microfibre cloths before and we cannot stress enough how useful and economical these are when you clean. It will attract more dust than an ordinary cloth or tissue. Just make sure to dampen it first before use.
Protective Masks and Gloves – if you have allergies yourself, using protective gloves and masks is a wise choice.
Cleaning detergents – choose products that have no scent and are dye-free.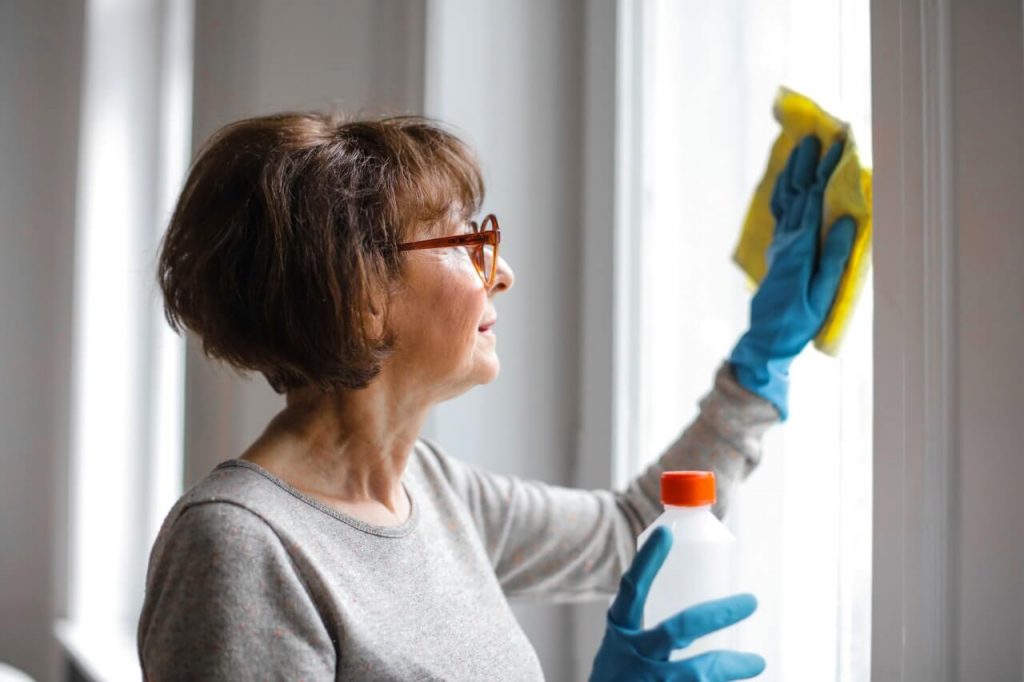 Steer Clear of These Ingredients
Whether we mean to or not, exposing ourselves to allergens can be a drag. Unfortunately, many cleaning products available in the market today are laden with ingredients that can cause allergic reactions. It is best to stay away from these: ammonia, d-limonene, formaldehyde, sodium hypochlorite, and sodium lauryl sulfate.
If you are in doubt, use natural and safe ingredients such as lemon juice, baking soda, and white vinegar.
Best Cleaning Tips To Lessen Allergies
Entire Home
Indoor temperature and humidity key factors for the development of molds and dust mites. Heat and high humidity allow mold spores to propagate.
There are small-particle filters you can use for centralised heating and cooling systems. Make sure to clean and change them regularly, such as every month at least.
They say when you see a cockroach or mouse in your home, you most likely already have an infestation. Control pests by getting rid of possible culprits or simply call a professional pest exterminator.
It might be time to purge. Get rid of any items in your home that are useless and are simply dust catchers.
If you have any indoor pets, bathe them weekly and their bedding must be laundered regularly too.
Smoking should be done outside of the house.
Bedroom
Begin by washing your bedding (bedsheet, pillowcases, and blankets more or less every week. Soaking them in hot water will help kill the bacteria. Avoid hanging them out to dry outdoors as pollen may attach itself on the fabric.
Do small cleaning tasks everyday, and then do a major cleaning every week. Always work from top to bottom.
Clean pillows as well. Give it a short run in the dryer. The warmth will kill any bacteria and it's always nice to hug a warm pillow.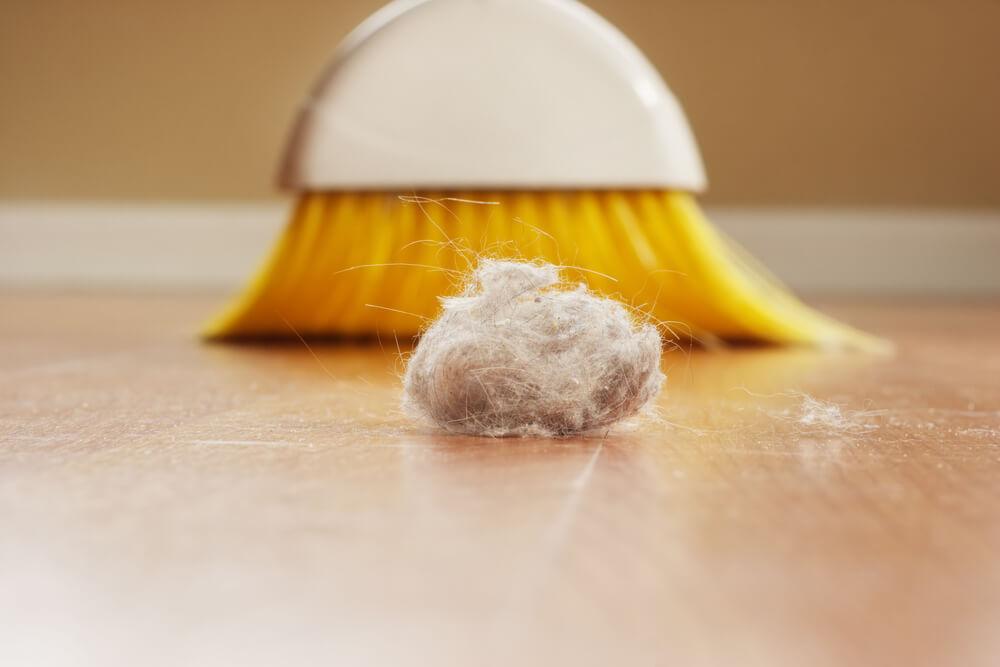 This may sound like it doesn't matter but consciously closing closet doors will help keep dust away from your clothing.
Your pets shouldn't be allowed inside the bedroom.
Bathroom
Keep molds and mildew at bay (since they both cause allergies) by using cleaners that have chlorine bleach or hydrogen peroxide. There are also special products that deal with mildew specifically. Under any circumstances, mixing chemicals is NEVER a good idea.
In case mildew has already started to take a life of its own in your bathroom, mix 3 parts water with 1 part bleach. Use a pair of rubber gloves when you clean. A stiff, steel brush will be able to brush mildew away. When they start popping up in the corners, soak tissue paper with the bleach solution and place them on those tight areas. Let them sit for about 15 minutes before you put some elbow grease on it.
For mildew prevention, consider installing an exhaust fan. Turning it on while you shower or take a bath so humidity won't build up.
Another common place where mildew and molds like to grow in is towels. When you hang them to dry, make sure it's spread out and not clumped up.
Other Living Areas (living room, TV room, etc,)
Just like the bedroom, do small cleaning tasks daily and then do a major cleaning every week (a pro tip: don't stress yourself out and just book an appointment with us for weekly pro cleaning services).
Again work from top to bottom.
Vacuum the sofa and rugs thoroughly
Wipe furniture and table tops with a damp microfibre cloth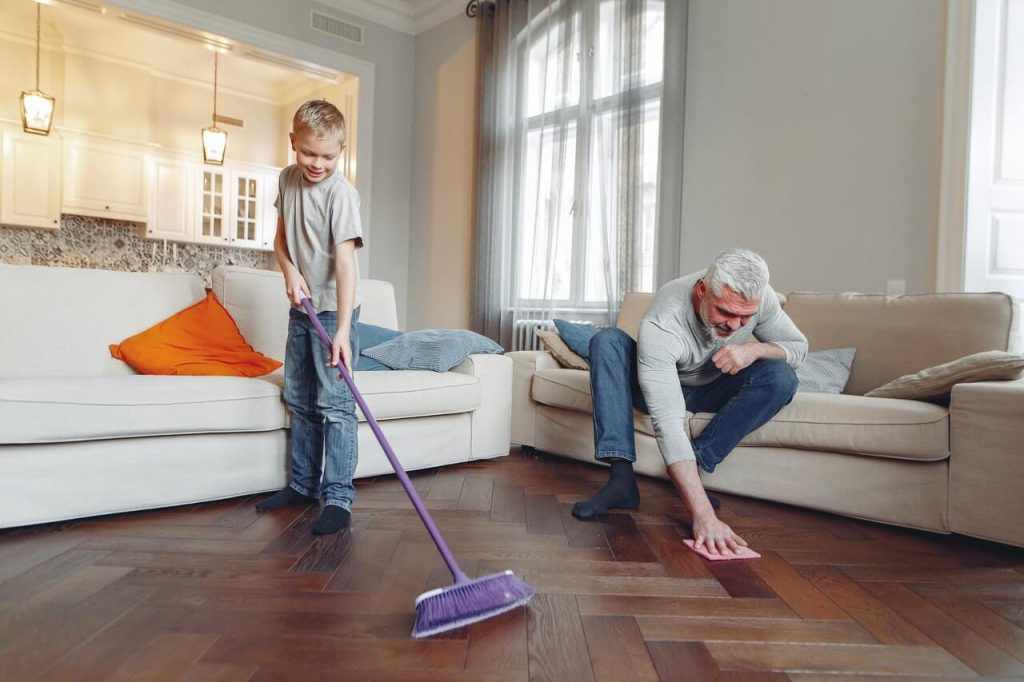 Mop concrete flooring using a microfibre mop
Don't buy commercialised air fresheners. Use lemon and orange peels instead to freshen up rooms all over your home.
Kitchen
Regularly clean out the fridge. Rotten and expired food should be discarded. The molds can easily affect other products in the fridge.
Wipe countertops everyday and after every baking or cooking activity.
Hand wash dishes after every use and place them in the dishwasher.
At least every month clean out your cabinets and drawers and see if there are any crumbs or spoilt food hiding.
Pristine Home: Your Partner in Clean
It's no secret that at Pristine Home, WE are allergic to all sorts of dust and rubbish lying around your home. This is why we have an ongoing commitment to providing every one of our clients the best professional home cleaning service you deserve.
Contact us now for $20 off your first booking and make sure to set an appointment with one of our highly trained cleaners to come over and clean your home every week or fortnight.
---