Did you know that moving home is considered one of the top 10 stressful experiences in life?  You probably do, otherwise how did you end up here? There is so much to think about – there's finding the new place, making sure the utilities are sorted, packing, unpacking, and the actual moving of everything.
That sounds like a lot, but we haven't even mentioned the cleaning part yet!  One of the most time consuming and difficult parts is getting the home you're moving out of ready for the new owners or tenants. But it's not just the cleaning of your old home you need to think about, there's also making sure the place is ready to go for you to move in.
To make the whole moving experience a lot easier, here at Pristine Home, we've put together some of our favourite handy tips that make life a lot easier and hopefully save you some hassles along the way!
Take What You Need
We accumulate a lot in our lives. From mail and pamphlets to gadgets and gizmos that seem like a good idea at the time, it's super easy for these bits and pieces to pile up without even realising it. And it's not until you need to start packing for a big move that you realise just how much stuff you have.
While some people like to regularly do a bit of a declutter, perhaps with the changing of the seasons (it's incredible how much stuff you might collect in a short period), a lot of us leave it a bit longer before we take a step back and evaluate what we have and what we need.
Before you even start packing, we recommend starting with a declutter. Think of your new home as a fresh start – you only want to take the things that you really need. So have a look through each room of your home and think about how often you have used the items in there, and the likelihood of using them again.
Decluttering can be hard and at times overwhelming. Don't try to take it all on at once, work with one room at a time and take your time. You certainly don't have to get rid of everything, but you'll be surprised at just how much stuff you have and are not using.
Consider donating the items you are not using to charity stores and organisations. There is a lot of good you can do with the things you are not using, and you will have less to take with you to your new home!
For tips on how to declutter like the experts read our article "What to Keep & What to Give Away: Decluttering 101 by Pristine Home".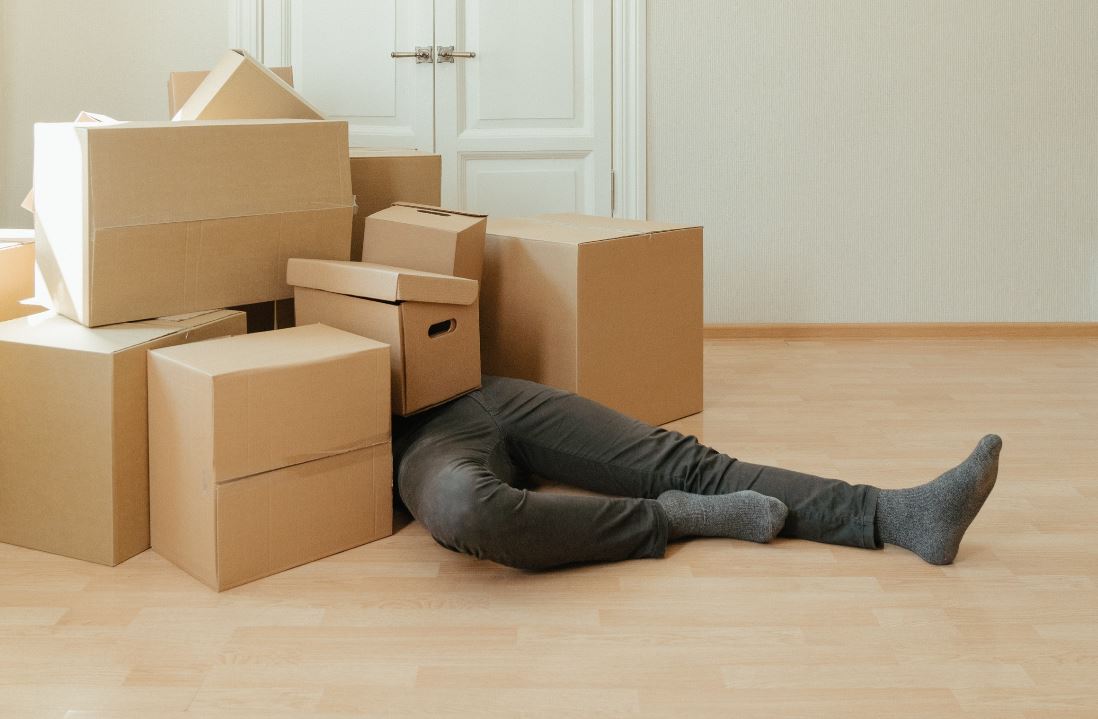 Pack Like a Pro
Packing is exhausting, it's difficult, time-consuming, and one of the worst parts of moving. But do you know what is worse than packing? Trying to unpack a bunch of boxes with all sorts of random bits and pieces in them.
You don't want to spend your unpacking time trying to remember where certain things may belong or worrying about pricking your finger on something that may have broken during the move. That's why you really need to take the time to pack and pack well.
Just like decluttering, it is a good idea to pack boxes and bags from room to room, packing like items with like items. There's not use packing a box with books, plates, and some clothes all together. You want to pack so that it's easy to unpack and less damage will be done to your possessions.  Some tips and things to think about when packing include:
Make a game plan list – figure out how you're going to attack the packing exercise overall. It can be overwhelming, so brainstorming a to-do list can definitely help you plan better.
Consider what you are packing into boxes together – will those items be too heavy to lift if they are in the same box? Or is there a chance they may damage each other.
Label your boxes and bags – remember to add the name of the room that box or bag will need to go in. Bonus points if you list what is in there so you can find things a little easier.
Get the right supplies – obviously, you want sturdy boxes and bags and tape. But make sure that you think about those more fragile items. Paper, bubble wrap, and cloths can all help in making sure those fragile items are kept safe.
Don't make any boxes too heavy to move – we briefly mentioned this, but even if you have professionals helping you move, be mindful of what you are packing into boxes and bags. You don't want to make things too difficult to move, or risk having the box or bag carrying your items bust open!
Use the grocery bag packing mentality – what we mean by this is that when you're packing your groceries in your shopping bags, you're not just shoving things into bags and not thinking about the order in which you're packing them. You don't put your fresh loaf of bread and fruit and veggies in the bottom of your shopping bag because you don't want to damage them. Try to do the same when you pack. Don't just shove items into your bags and boxes, take your time!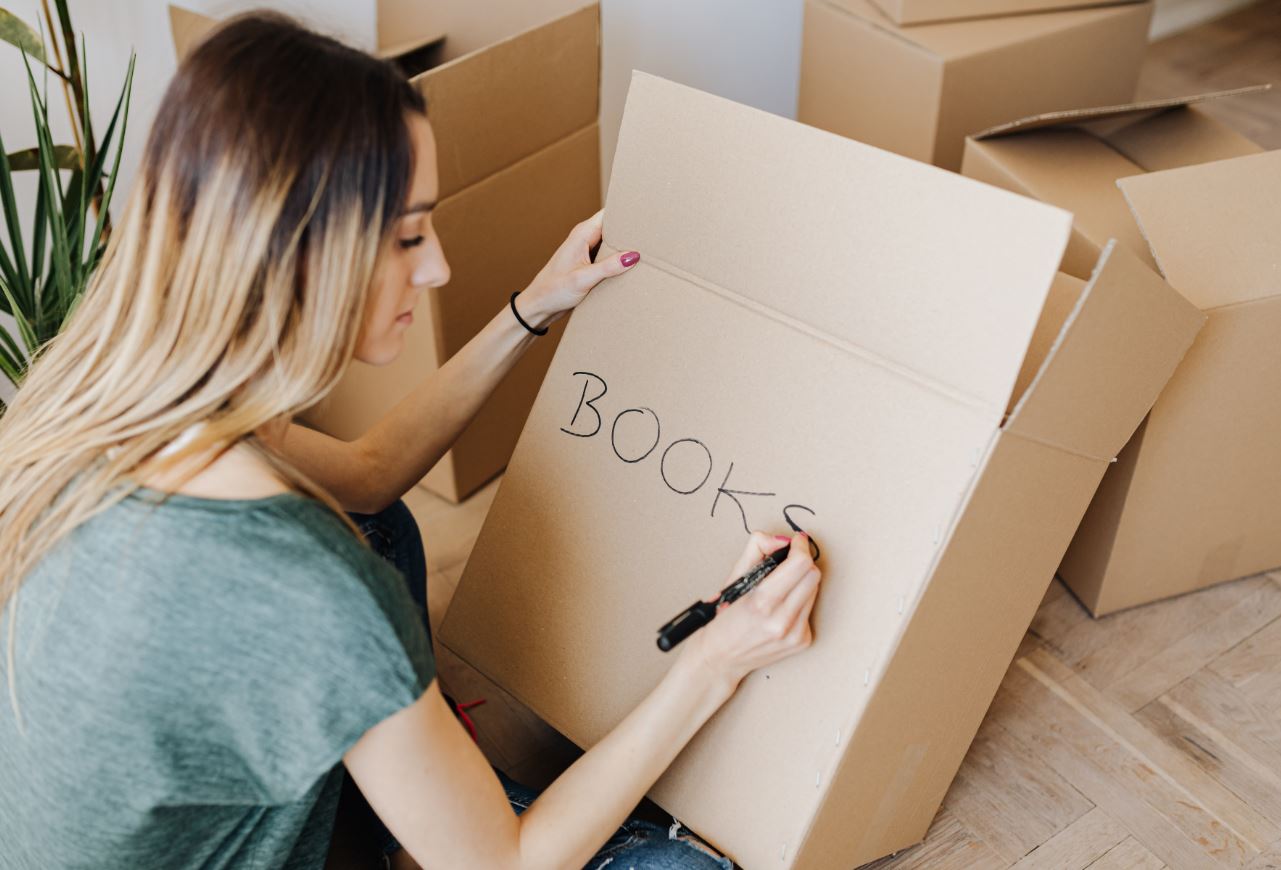 Cleaning, Cleaning & More Cleaning
Now, we said packing was one of the worst parts of moving, but you know what? Cleaning is no picnic either. Whether you are a homeowner selling your home, or a renter moving to a new place, you need to make sure your home is in tip top condition and up to the standards of your real estate agent.
This involves a thorough clean of the entire home and property that you are responsible for. This clean up is far more thorough than your weekly clean up, or even your annual spring clean-up.  This is reaching every single nook and cranny. Think of it as a deep clean of every single part of your home. We've put together a list of only some of the trickier areas of the home, as well as some of our previous cleaning guides and tips to help make the job a little easier.
Some areas you might forget about:
Skirting Boards
Blinds
Windows, both inside and out (if possible)
Balconies
Garages
Lawn mowed (if you have one)
It's not only cleaning the place you're moving out of that your need to think about. Chances are you might need to give the new place a bit of a clean before you move in as well.  It's a good idea to give each room a bit of a dust, some places may have been vacant for a while before moving in.  We recommend when you're there to open the windows and doors where it is safe to do so, to let the new place air out and feel fresh. And while you're there, after you've dusted, give the home a vacuum, and mop where applicable.  It will get messy when moving things around but it's nice to start fresh in a new clean home.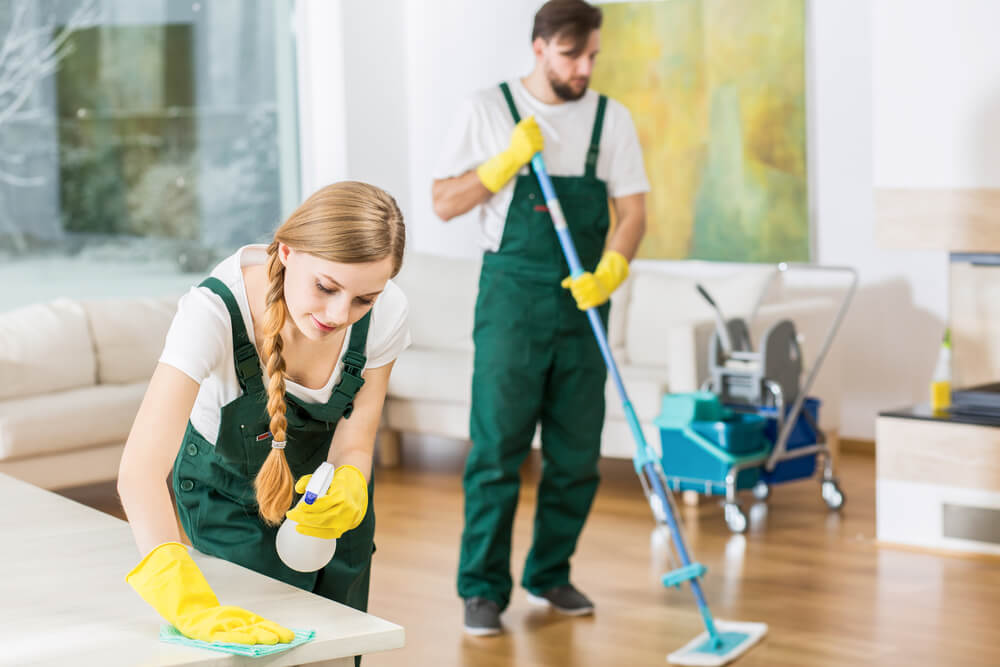 Now, we said cleaning is one of the worst parts, but not for us here at Pristine Home. We actually love it and that's why we offer professional cleaning services for both moving out of your current home and moving into your new one.  We also offer end of lease and bond cleaning services because we know how high the standards of real estate agents can be. Our services can be tailored to your needs and home, so whatever you need included, we can work with you, just ask when you're making your booking.
Some Handy Things to Remember to Do Along the Way
Don't forget to hand over every key to the real estate.
Make sure you change your address – especially when it comes to your bank details, licence and voting registration!
Set up a forwarding address with your post office. That way you can make sure you don't miss any important mail.
Transfer or any cancel any utility accounts – gas, electricity, water, internet, and phone!
Familiarise yourself with the neighbourhood – if you have the time, take a walk around and find where the closest supermarket and post office is, it's always handy to know.
Moving is never easy, but just remember, you don't have to do everything by yourself – here at Pristine Home we are here to help!  But we're here to help every day, not just moving day. We offer a variety of cleaning services, check them out here. You can book online or  give us a call today on 1300 653 771.
---